Conaway brings decades of bench science to new role as Dean of Basic Research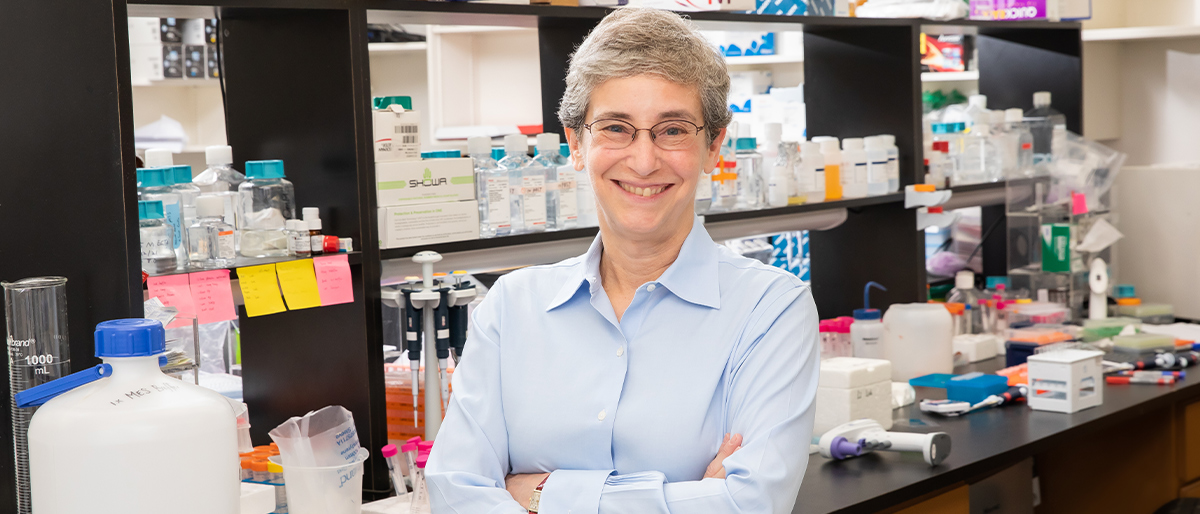 Dr. Joan Conaway has spent decades in laboratories investigating the mechanisms of transcription, the biological process by which the DNA of chromosomes is copied into RNA.
For more than 30 years, the Conaway Lab – which she led with her husband, Dr. Ron Conaway, at the Stowers Institute for Medical Research in Kansas City, Missouri – has made numerous discoveries that reveal the roles of proteins that work with RNA polymerase II, the multiprotein complex that transcribes DNA into RNA precursors. This area of basic research provides insights into processes that, when disrupted, can lead to cancer and other diseases.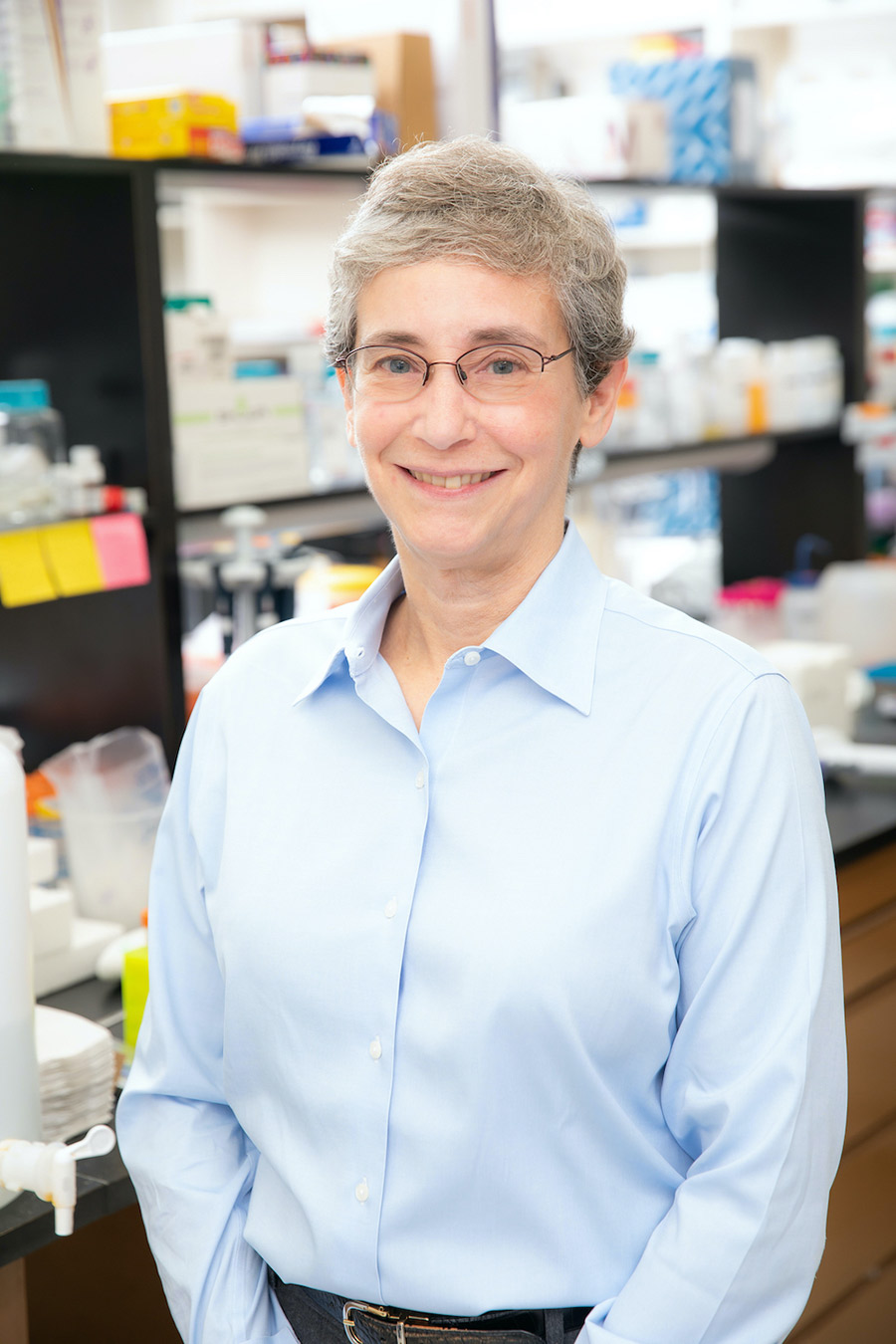 As one of the first members of the Stowers Institute, Dr. Joan Conaway also worked to build up the careers of other scientists within the molecular biology field and beyond.
She sees this combination of experience – both as a scientist and a mentor – as key to her new role as Vice Provost and Dean of Basic Research at UT Southwestern, a position she assumed effective July 1. Dr. Conaway succeeds Dr. David Russell, who has served as the institution's first Vice Provost and Dean of Research since 2010 and is retiring later this year after more than 40 years of service to UT Southwestern.
"Coming from a strong research background is central to this type of position. You can't lead a research faculty until you've had 'boots on the ground,'" said Dr. Conaway. "For a while, I've had a strong interest in trying to contribute not just to my own research program, but to building an environment that can be conducive to providing the very best research opportunities to colleagues. As the Dean of Basic Research, my goal is to enable everyone to succeed."
Dr. W. P. Andrew Lee, Executive Vice President for Academic Affairs, Provost, and Dean of UT Southwestern Medical School, said Dr. Conaway will seek to advance the University's premier basic research programs.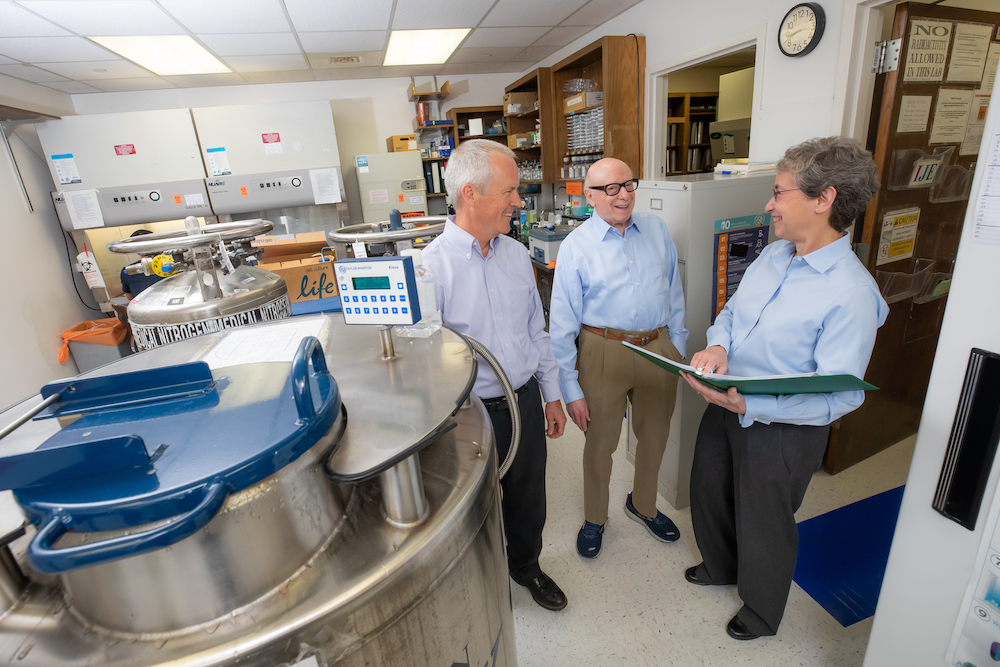 "The vast experience and knowledge that Dr. Conaway brings positions her to guide the expansion and coordination of core resources and facilities needed to support state-of-the-art biomedical investigations and keep UT Southwestern at the forefront of innovation," Dr. Lee said.
UT Southwestern's legacy of research excellence attracted Dr. Conaway to her new role and she said her top goal as Dean will be to build upon that tradition.
In support of this goal, one area of emphasis will be bioinformatics, the subdiscipline of biology and computer science focused on acquiring, storing, analyzing, and disseminating biological data. "Technologies such as advanced imaging and genomics, proteomics, and metabolomics all generate huge amounts of data," Dr. Conaway said. "A great many of the opportunities in science today come from the ability to leverage and interpret these large datasets."
To do that, she added, requires significant investment in computational hardware as well as people – additional faculty members with expertise in computational biology and data sciences, postdoctoral fellows, and students interested in the growing field. Ensuring that UT Southwestern has the right combination of tools and manpower will be an important part of her job, Dr. Conaway said.
Another critical factor will be continuing to expand diversity at all levels of basic science. As one of only a few women administrating basic research at an academic medical center in the U.S., Dr. Conaway said she's providing crucial representation for other women in the sciences. Continuing to increase the number of underrepresented minorities at all levels at UT Southwestern is another priority for advancing science here and beyond.
A scientific upbringing
Dr. Conaway's love of science took root as a child when she accompanied her scientist father to his lab on Saturday mornings, tinkering with lab supplies while he conducted experiments. Later, as a student at Bryn Mawr College, she was torn between majoring in political science or taking on a double major in chemistry and biology. Her decision was cemented after a summer research program at the Squibb Corporation, one of the precursor companies to Bristol Myers Squibb, where her father worked at the time as a clinical pharmacologist.
"Bench science brought together two things that I really enjoy: being able to think and solve problems, and working with my hands," she said.
Dr. Conaway earned her doctorate in cell biology from Stanford University School of Medicine, where she worked in the lab of Dr. Roger Kornberg, who later won the Nobel Prize in Chemistry in 2006. There, she began tackling the puzzle of transcription with Ron Conaway, whom she'd married two years prior – the beginning of a careerlong collaboration between the two scientists. As they migrated together to UT Austin, the Oklahoma Medical Research Foundation, and finally the Stowers Institute, their work remained a true partnership, with each taking turns as senior author on publications. Both were elected to the American Academy of Arts and Sciences in 2002. And last year, Dr. Joan Conaway was elected to the National Academy of Sciences.
Together, the two identified a collection of transcription factors including elongin and ELL and helped define their roles in transcription supporting RNA polymerase II and working with other cofactors. Subsequent research by their lab and others has shown that both elongin and ELL play key roles in cancer and other diseases in which transcription can go awry.
Crediting supportive colleagues and collaborators for encouraging these advances, Dr. Conaway – who will not have her own lab at UT Southwestern – noted that she hopes to build on UT Southwestern's tradition of research excellence and collegiality and continue to foster an environment conducive to discovery, where scientists celebrate each other's success.
"Being in a position where I can support faculty, staff, and students and see to the best of my ability that we have the resources, cutting-edge facilities, and colleagues needed so UT Southwestern is the best place in the world to do science will be tremendously satisfying," she said.