A life with RNAs: Joan Steitz, Ph.D. – scientist, educator, mentor, and role model for women in science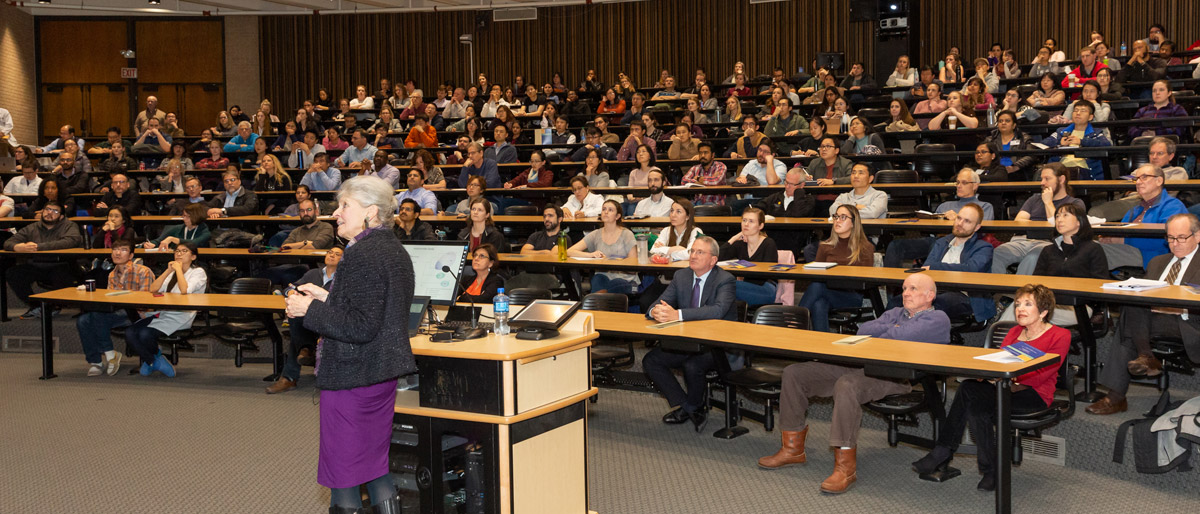 The excitement was palpable at the recent Celebration of Women in Science and Medicine event, where a packed campus audience gathered to hear from Joan Steitz, Ph.D., an expert in RNA research.
Dr. Steitz, UT Southwestern's 2020 Ida M. Green Distinguished Visiting Professor Honoring Women in Science and Medicine, is known for her dedication to teaching and mentoring, her work as an outspoken advocate for women scientists, and for raising awareness of unspoken bias in medicine and science. Her lecture at UT Southwestern was titled "The Enigma of Viral Noncoding RNAs."
"Advances in technology during the past five to seven years have accelerated our research," Dr. Steitz said as she opened her talk.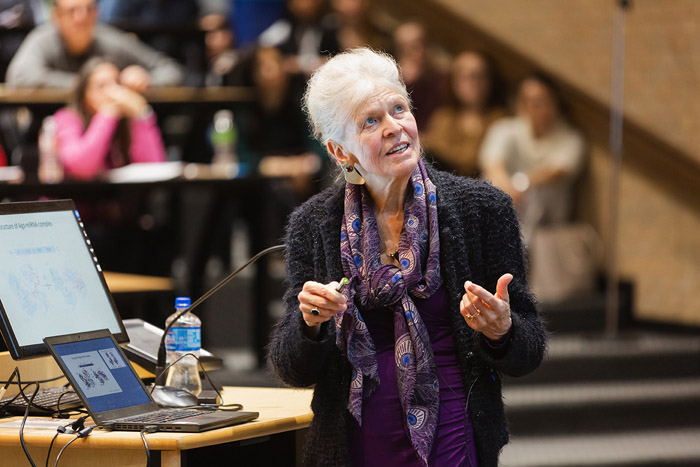 RNAs are molecules that have a myriad of coding and noncoding functions – from transferring genetic information into proteins to regulation of RNA splicing, stability, translation, and transcription. Her research has resulted in major breakthroughs in the RNA field.
In the 1960s, becoming a scientist was an unusual choice for a woman, but Dr. Steitz enjoyed "figuring out how things work," she told the audience of about 275 faculty members, trainees, and researchers. Her initial degree in chemistry led her to become the first female graduate student to join the Harvard laboratory of Nobel Laureate James Watson, followed by a lifetime of work in the RNA field.
At Yale University, Dr. Steitz is the Sterling Professor of Molecular Biophysics and Biochemistry. She is also a Howard Hughes Medical Institute Investigator and a member of the American Academy of Arts and Sciences, American Philosophical Society, National Academy of Sciences, and National Academy of Medicine. In 2018, she received the Lasker-Koshland Special Achievement Award in Medical Science from the Albert and Mary Lasker Foundation.
"Dr. Steitz is the perfect role model for the Professorship, which honors a distinguished female scientist with groundbreaking research and a record of supporting women in their careers in science and medicine. We are extremely indebted to her for spending this valuable time inspiring all of us," said Dr. Carole Mendelson, Professor of Biochemistry and Obstetrics and Gynecology and co-Chair of the Women in Science and Medicine Advisory Committee (WISMAC), which organizes the annual event.
WISMAC's goals are to raise the international visibility and recognition of women in science and medicine at UT Southwestern and to provide inspiration and career guidance for female trainees, faculty, and senior administrators.
The Ida M. Green Distinguished Visiting Professor commits to a 2½-day campus visit. The event also features a poster session showcasing the research of female trainees and faculty.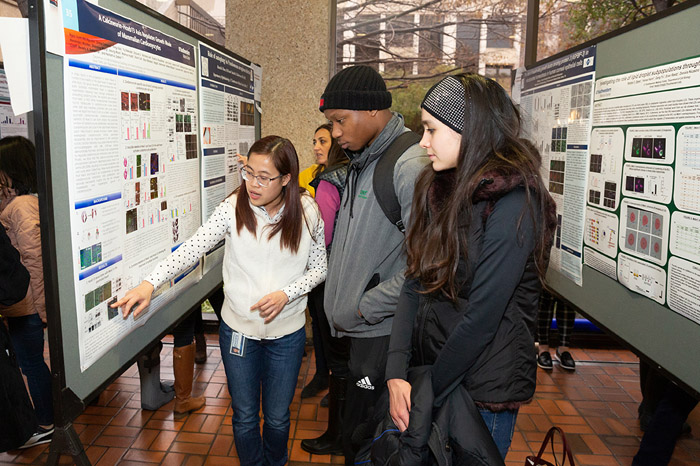 "This poster session highlights the outstanding research of our female trainees and faculty in basic science, clinical and translational research, health care education, and public health. The event would not be possible without the contributions of time and expertise by our judges," said Dr. Angela Shoup, Professor of Otolaryngology – Head and Neck Surgery and co-Chair of WISMAC.
Seventy-three UTSW faculty members judged 141 poster session entries and chose three winners for $700 WISMAC travel awards.
The Green Visiting Professorship is sponsored and funded by Southwestern Medical Foundation. The late Mrs. Green championed careers for women in science and was the wife of Texas Instruments co-founder Cecil H. Green. WISMAC is a standing committee of UT Southwestern.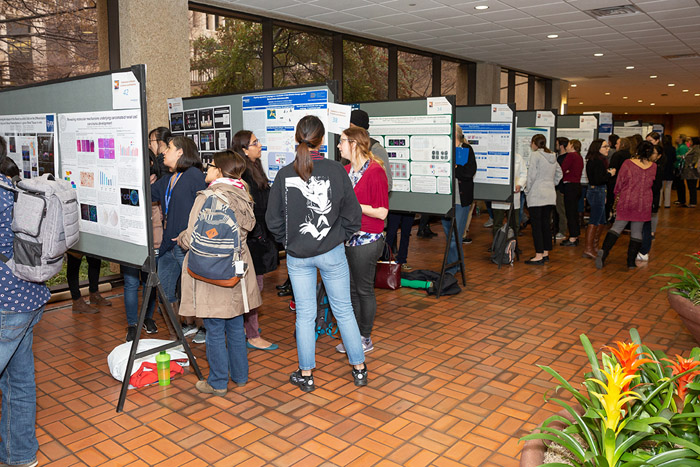 Poster session winners
Nora-Guadalupe Ramirez, graduate student in Molecular Microbiology
Presentation: "ADAP1 Tunes T Regulatory Function and Is Hijacked by HIV"
Co-Authors: Yue Zheng, Dr. Didi Chen, Dr. Neal Alto, Vicente Planelles, Dr. Ivan D'Orso
Roma Pradhan, second-year medical student
Presentation: "Foveal Avascular Zone (FAZ) in Glaucoma"
Co-Authors: Ashika Angirekula, Chuhan Wang, Nita Tunga, Pranati Ahuja, Ghadeer Al-Homimat, Dr. Matthew Petroll, Dr. Karanjit Kooner
Luyu Xie, Pharm.D., graduate student in Epidemiology
Presentation: "Association Between Asthma and Developmental Disabilities in the United States Pediatric Population: A Cross-Sectional Study"
Co-Authors: Dr. Andrew Gelfand, Dr. Tanya Martinez Fernandez, Dr. Yadira Rivera-Sanchez, Dr. Folefac D. Atem, Dr. Sarah E. Messiah