Meet the second-quarter winners of the Strauss Awards for service excellence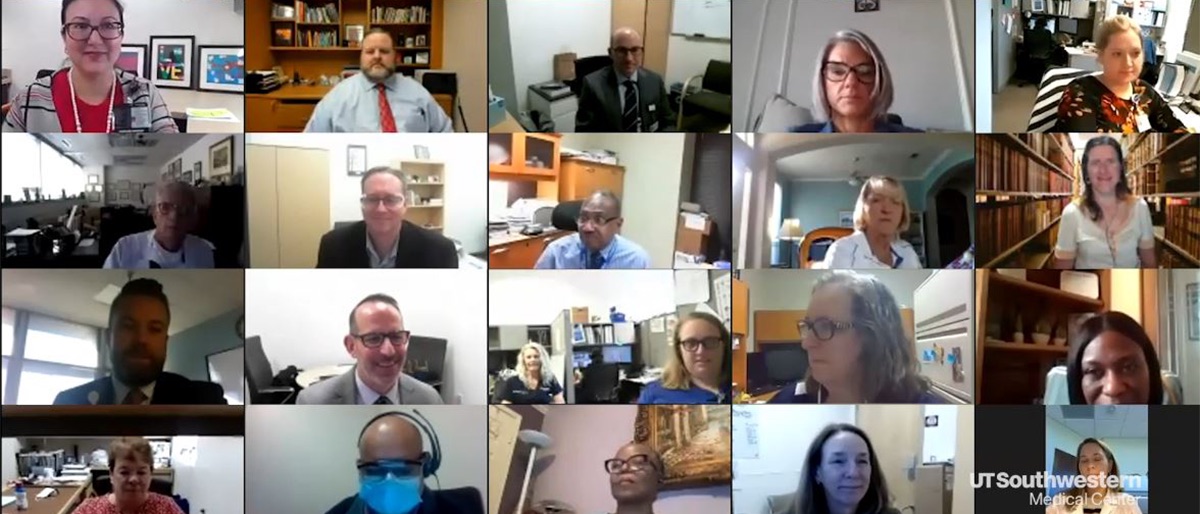 Every quarter, we recognize shining stars within our UT Southwestern Health System – employees who provide exceptional patient care, as well as those in vital supporting roles. Three things define and unite winners of the Diana and Richard C. Strauss Service Excellence Awards:
They are excellent at their jobs.
They serve as role models for the next generation of employees.
They share a spirit of volunteerism that strengthens our community.
Get to know your colleagues – the winners of the second-quarter Strauss Awards – who exemplify excellence in all that they do.
Hospital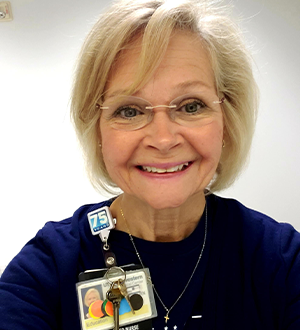 Kathie Waldron, B.S.N., MSN, RNC
RN Clinical Educator, Nursing Education
Kathie Waldron has spent five years at UT Southwestern working as a Clinical Nurse Educator. She has welcomed many new employees to UT Southwestern, as her primary role is onboarding new clinical staff every week. Her favorite part of the job is watching the teamwork of her group in action.
Ms. Waldron also enjoys the new challenge of ever-changing environments and being able to meet people from a multitude of different regions, thanks to UT Southwestern's commitment to ensuring a diverse workplace.
"The learning environment is great," she said. "It's coming at you at all angles. That's what I like most. The spirit of inquiry – always wanting to know more. I also enjoy transferring the knowledge I have to the bedside nurses."
Amy Brewer, Ms. Waldron's manager and nominator, praised her welcoming spirit. "Kathie is the face of Clinical Education & Professional Practice (CEPP) for all of our new clinical hires. She is perfect for this role as she provides a welcoming smile, warmth, generosity, and compassion (both virtually and in-person) to these new hires who are often nervous, unsure, and anxious about starting a new job."
Ms. Waldron is a mother of two and grandmother of two (her grandchildren refer to her and her husband as "Lolly" and "Pop"). She appreciates the value of a good find, combing flea markets for antiques – including the old library desk she bought that was originally in use in the Bass building.
---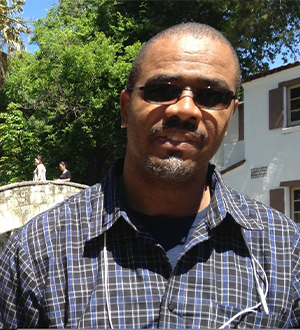 Kenneth Helom
Lab Courier, Senior Driver
Kenneth Helom, a father of seven who has been with UT Southwestern for a little over two years, loves to be on the go.
"I've always had delivery jobs," he said. "I like going place to place, and meeting so many people."
Mr. Helom spoke highly of the atmosphere where he works. "Every department works together so well," he said. In his role, Mr. Helom interacts with many different departments and gets an insider look at how teams function together. He also cited the opportunities for movement and growth at UT Southwestern. Carmencita Ordu, his nominator and manager, noted his dedication to better process, saying "Ken has a proven gift for logistics and provides suggestions for improving efficiency and timeliness, which empowers the team to get patient specimens delivered in a more timely manner. Ken has taken on the challenge of evaluating our courier routes and providing suggestions to make us more efficient."
In his off hours, Mr. Helom is dedicated to his family and his church. He and his wife of 26 years love to go out to restaurants for a great steak and a peach cobbler. They have two grandchildren.
---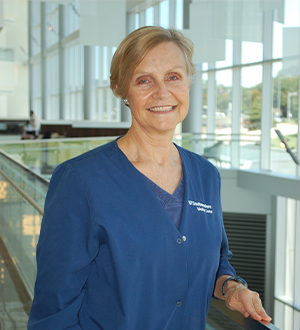 Linda Chan, B.S.N., RN, CMSRN, EBP-C, OCN
RN II, 11 Green, Surgical Oncology
University Hospital
Linda Chan, an avid cyclist who enjoys multiday bicycle tours, began her career as a Staff Nurse at the former St. Paul University Hospital 16 years ago. She now works in the Surgical Oncology Unit at William P. Clements University Hospital while pursuing a master's degree in nursing with an education track at UT Arlington. She loves the community work and research projects in her role, as well as being able to interact with our patients.
Ms. Chan spent 14 years as a home health nurse, and was amazed by much of the change in hospital culture and resources when she returned. She appreciates the philosophies inherent in a teaching hospital. "It really filters through to all levels – we see the new residents have access to a lot of resources (particularly a fantastic library system) and shared governance for our nursing practices."
Linda Ahrens, her nominator, offered praise for her accomplishments and her proactive nature – notably for "her great teaching skills at the bedside."
Ms. Ahrens explained that Ms. Chan's exploration of a difficult issue for patients and caregivers prompted an important piece of her professional development.
"She identified the burden and stress placed on staff at the oncology bedside in coping with death and dying," Ms. Ahrens said. "This led her down the path to become a facilitator and trainer for the campuswide initiative "No More Moral Distress" (NoMMaD). Ms. Chan also holds numerous awards and honors for her work, such as the DFW Great 100, Meritorious Award, and D Magazine's Excellence in Nursing Award.
When not at work, Ms. Chan is a prolific pottery hobbyist who created her 100th mug last October. She and her husband of 21 years have two sons.
---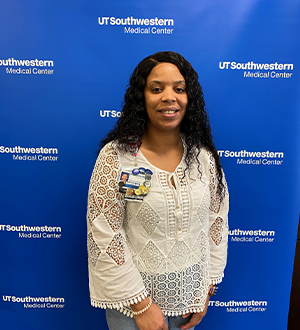 Sheneka Miller
Nutrition Services Coordinator
University Hospital
Sheneka Miller, a sports fan with a love of baseball and basketball who began her career at UT Southwestern four years ago as a Nutrition Services Attendant, was recently promoted to Nutrition Services Coordinator. You might see her making patient rounds on any given day, speaking with patients and checking to see whether they have any issues or concerns about their meals. Ms. Miller finds great meaning in these check-ins.
"I believe in treating each patient the same way that I would want myself or a loved one treated in the hospital," she said. "Taking care of each patient to the highest level of service is a personal commitment of mine each day."
Ms. Miller enjoys the friendly and helpful culture of UT Southwestern at all levels. Sara Effiong, her nominator and manager, noted her contributions to that culture. "Many meals have been delivered to our campus to show appreciation during these challenging times," Ms. Effiong said. "Sheneka has volunteered to assemble and/or deliver to units so that the clinical staff may remain accessible to their patients' needs."
Ms. Miller has earned multiple awards and honors, including Employee of the Month in September 2019 and the Meritorious Award. She also has an impressive cache of Blue, Silver, and Gold pins from our PACT Program. In the past six months, Ms. Miller was awarded not one, but two gold PACT pins.
At home, Ms. Miller enjoys cooking – especially seafood – and credits her husband and two stepchildren for supporting her. She also shares a home with two cats, Pebbles and Bam-Bam, who demonstrate their support by "getting into any and everything."
---
Ambulatory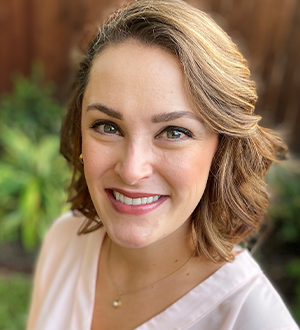 Amber Leible, M.S.N., ON
Registered Nurse II
Ambulatory Float Pool
Amber Leible, a third-generation nurse and self-described social butterfly, has been with UT Southwestern since 2015 with a part-time nurse manager position at a Dallas nonprofit. While working at UT Southwestern, she returned to school and is now a Nurse Practitioner.
Ms. Leible enjoys working in the float pool because it provides the ability to step in and help in places around the University. " When they're short-staffed we get to come in and help," she said. " It helps them alleviate stress. It requires flexibility but I always get to learn new things and meet new people."
Michelle Walsh, Ms. Leible's nominator, had particular praise for her effectiveness. " Her contributions have helped to keep our front-line workers safe by providing them with organized, consistent, and accurate information related to COVID-19. She has now been designated as a UTSW COVID-19 Nurse Triage Lead for Occupational Health due to her efforts."
In her off hours, Ms. Leible is an experienced salsa dancer who also loves hiking and spending time with her younger brother, "one of my favorite people on the planet."
---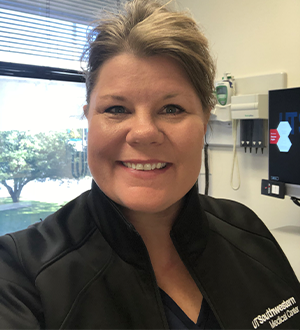 Cherrissa Smith, LVN
Occupational Health
Cherrissa Smith joined UT Southwestern three years ago as part of the Occupational Health team. Ms. Smith enjoys her role for the variety in opportunities to contribute to the greater health of our community and her workplace every day. She has spent the last six months working with the Occupational Health COVID-19 response team.
Ms. Smith, who referred to Occ Health as "a great, family-based department," is currently working on her prerequisites to earn a Bachelor of Science in Nursing degree.
Cindy Harper, her manager and nominator, spoke admiringly about Ms. Smith's professional growth. "Cherrissa's always been a great nurse, but over the past two years, she has begun to excel in so many areas," she said. "Cher offers great ideas during meetings and is quick to offer her assistance to the team while working on finding solutions. She is often the first to volunteer for tasks when the opportunity presents itself, regardless of the task."
When the workday is done, Ms. Smith loves to go to the beach with her family, and is the proud parent of three athletes, with her children involved in gymnastics and baseball.
These six stellar employees were recognized on the morning of Friday, Aug. 21, during the second virtual Strauss Awards ceremony, hosted by Dr. John Warner, Executive Vice President for Health System Affairs. You can view a recording of the ceremony below.
---
Watch: Dr. John Warner congratulates the latest award winners