STARS, Uplift Education celebrate 10-year science fair partnership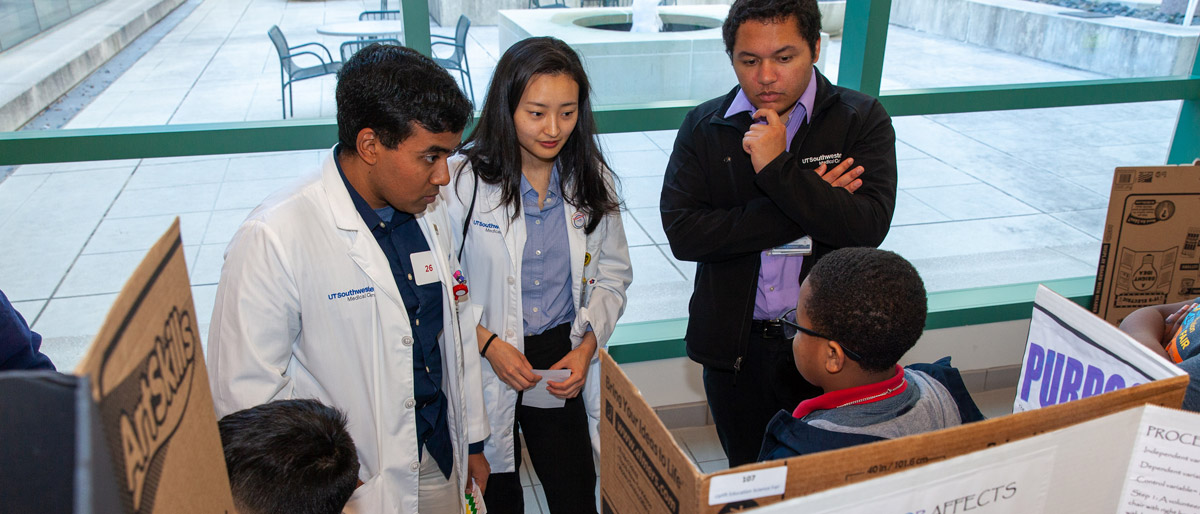 She may be just 14 years old, but Shreenaya Prabu is tackling a huge global problem – how to curb the millions of tons of plastic that end up in oceans and landfills. Shreenaya thinks part of the solution might be found in bioplastics, or renewable materials that are produced from organic sources such as vegetable fats or oils.
On Jan. 25, she put her theory to the test in a project, "Plastics of the Future," which she entered in the Uplift Education Science Fair held at UT Southwestern. Uplift Education operates 37 public charter schools in North Texas and for 10 years has partnered with UT Southwestern's STARS (Science Teacher Access to Resources at Southwestern) Program to host the science fair on campus and provide judges.
"My partner and I were interested in this project because we are very passionate about the environment and this is the only place we have to live – there is no planet B for us," Shreenaya said.
Shreenaya, a ninth grader at Uplift North Hills Preparatory in Irving, and her partner, Baani Sandhu, earned first-place honors in the high school division.
The teens experimented with rice, spinach, and parsley powders to determine which would be the strongest as a potential plastic substitute for items such as cutlery.
"Our hypothesis was actually incorrect in that we thought spinach would prove the most successful because it's high in cellulose, which is flexible, and we thought it would hold the most weight. But we found that rice was the best, because it was rigid," Shreenaya said.
Shreenaya, who intends to continue studying bioplastics, is interested in becoming a scientist or an environmental engineer.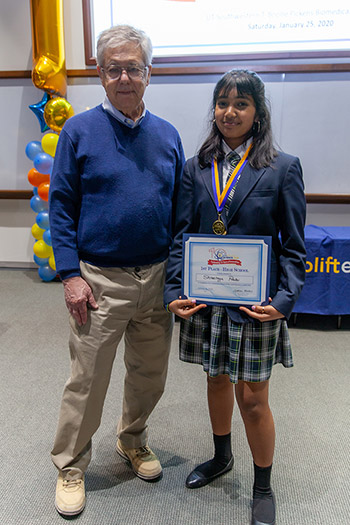 "My goal is to make a difference and find renewable ways to replace products that are harmful to the environment," she said.
Another plastic-centered project caught the attention of UTSW faculty and student judges in the primary school division. Fifth grader Ananya Gogula, 10, won the UT Southwestern STARS Award and first place for her project, "Microplastics on Our Plates!"
Ananya, also a student at North Hills, in part studied the amount of microplastics in face washes marketed as natural versus those produced with non-natural ingredients.
"Every day around the world people are using face wash, but little do we know that one bottle can have millions of tiny microplastics in it and they can go down the drain and contaminate our water and food supply," Ananya said.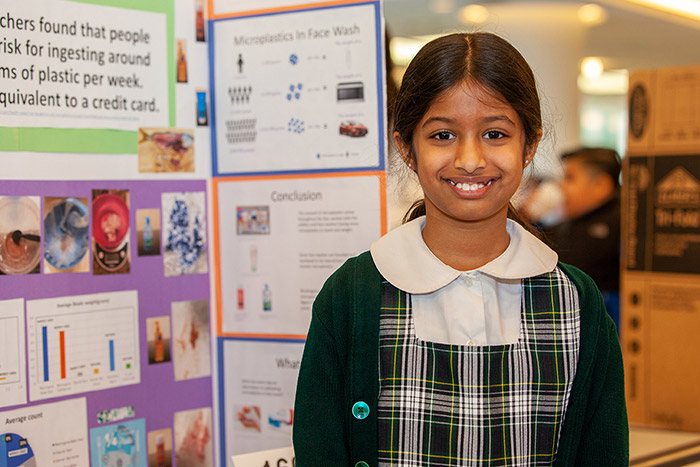 She said her experiment taught her a valuable lesson: "Just because something is marketed as natural that doesn't necessarily mean it's natural. It can still contain microplastics."
The students' scientific curiosity makes Hockaday School and North Hills alumna Tiffany Son proud. Ms. Son, a third-year medical student at UTSW and former STARS summer research program alumna, helped judge the primary school division. (Besides medical students, other UTSW student judges are graduate students and postdoctoral fellows.) Judges scored projects on criteria that included originality, how students applied science, and their ability to explain their research.
"Some of the projects completely blew me away. I definitely didn't do anything of that caliber when I was their age," Ms. Son said. "I think that one of the most valuable aspects of the fair is the exposure it provides to the kids. Some of the students said their dream was to become a doctor, and it was so heartwarming to be a role model for them, as I was once in their shoes, and to encourage them never to be afraid of striving for their goals."
Educators said that the interactions students have with UTSW students, researchers, and doctors is precisely why the partnership between STARS and Uplift Education is important and that showing children how to apply science early in their academic learning is crucial to developing a lasting interest in science.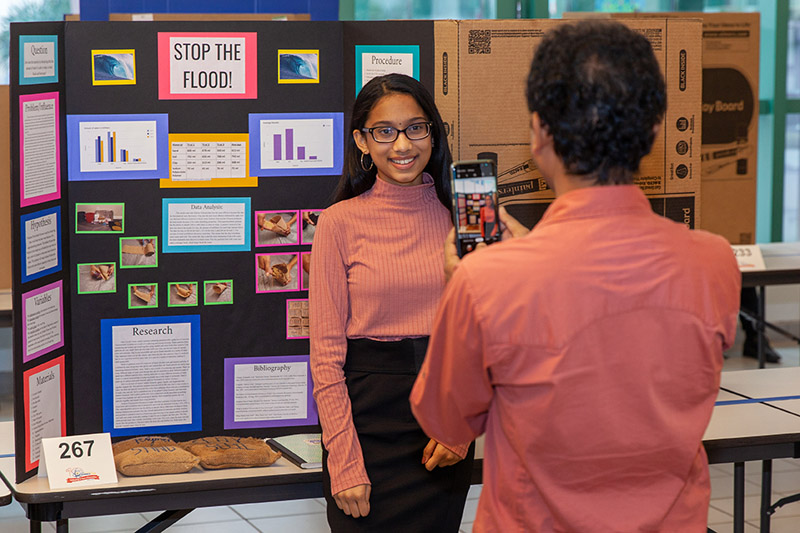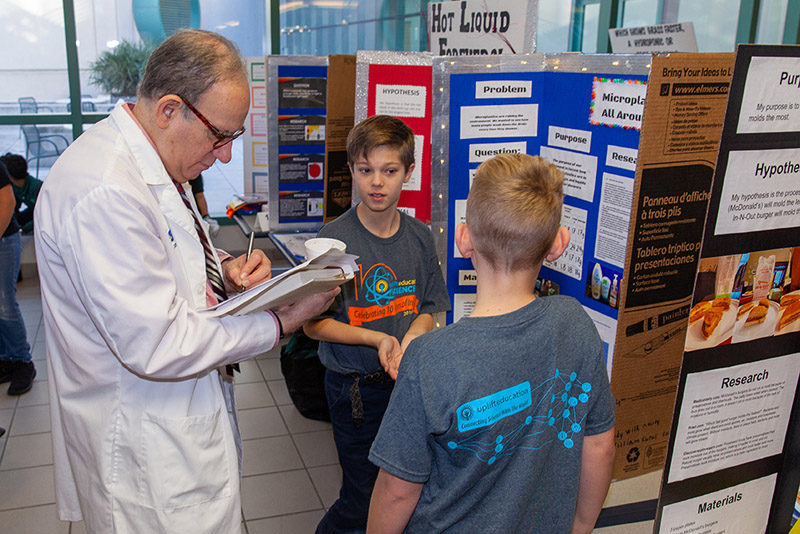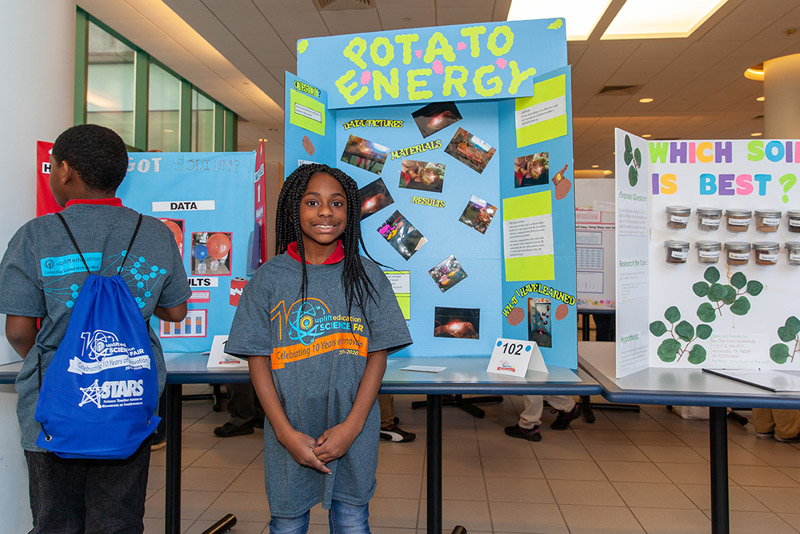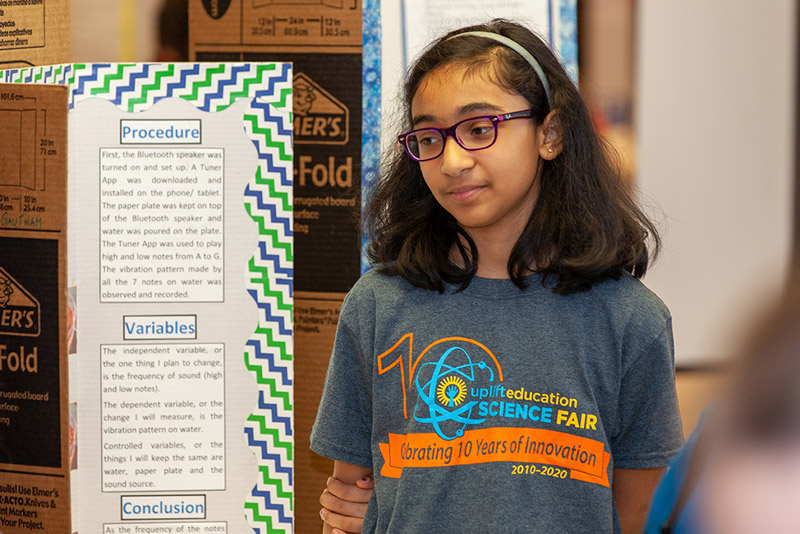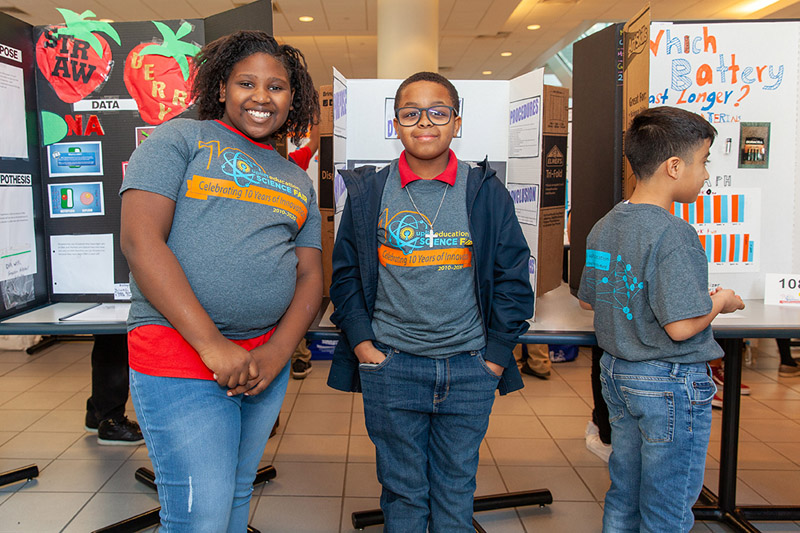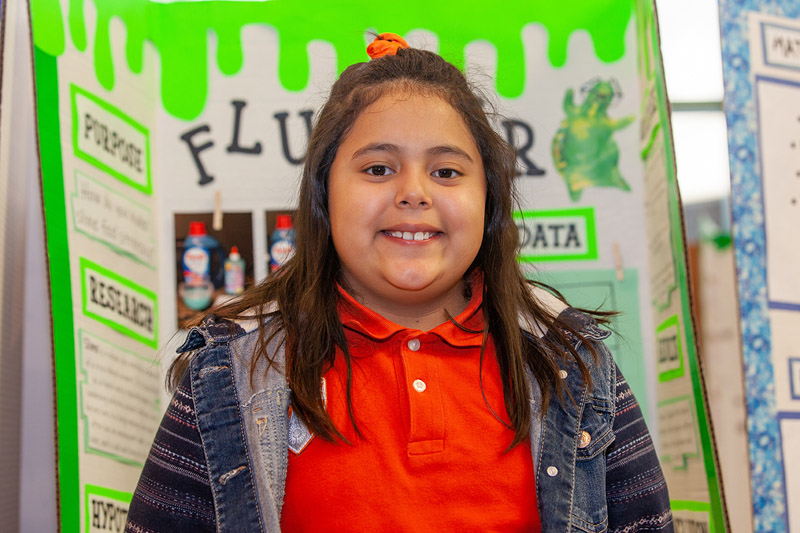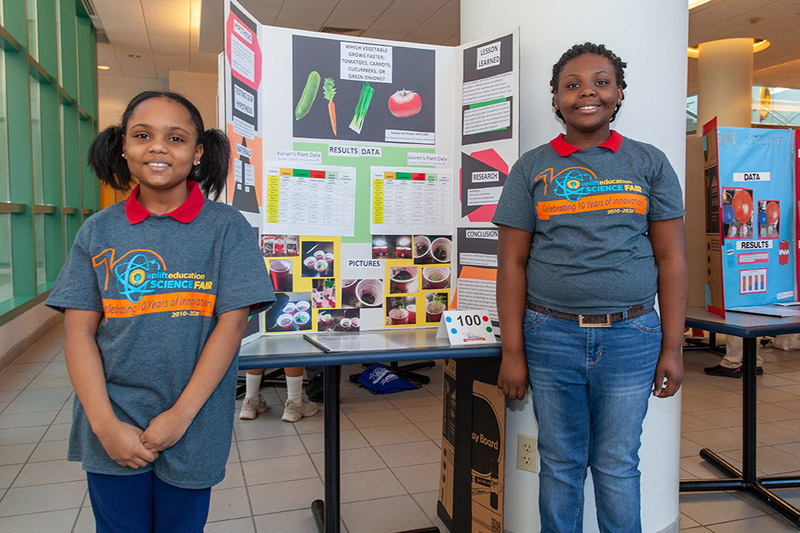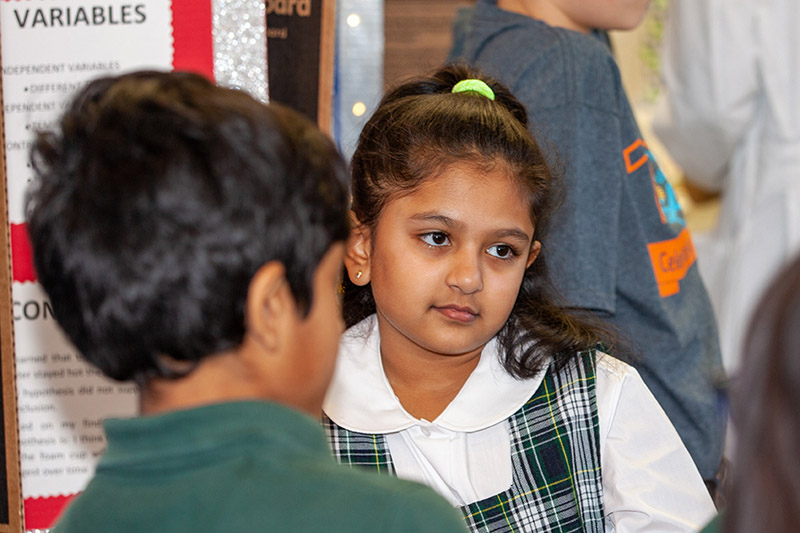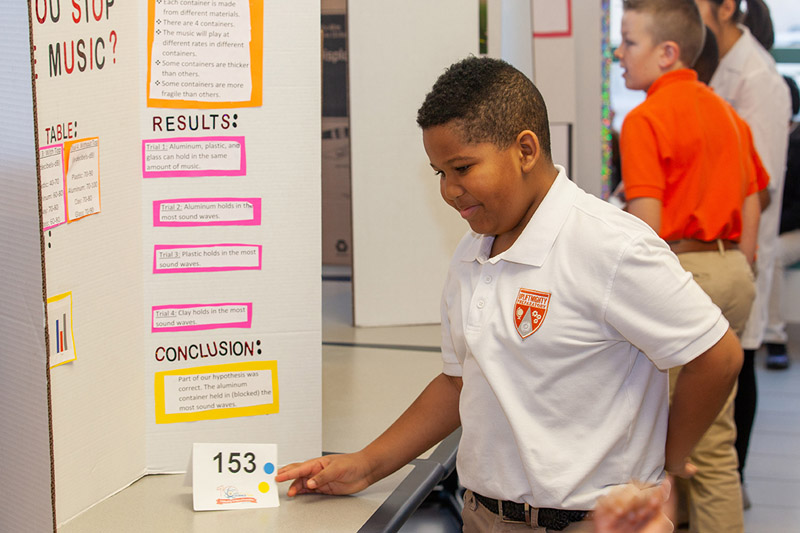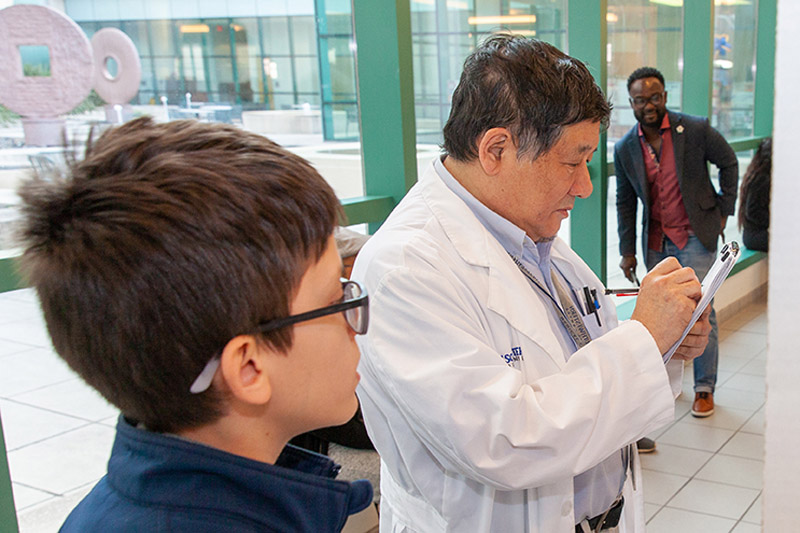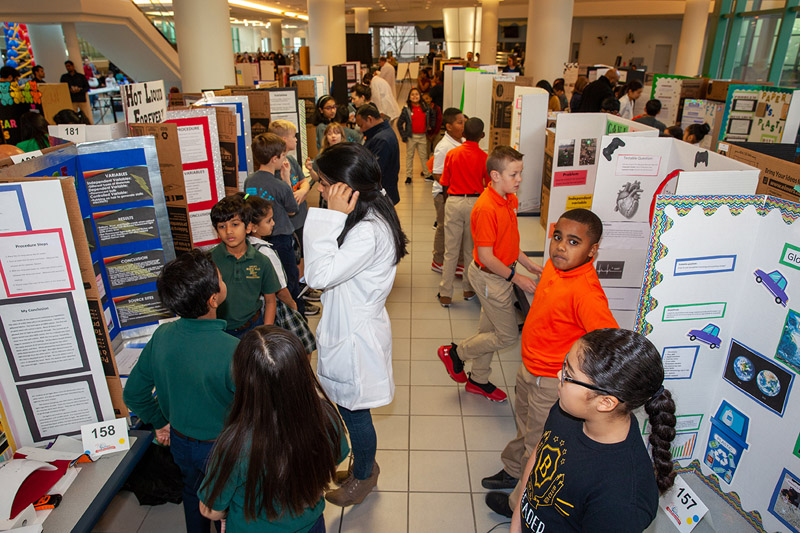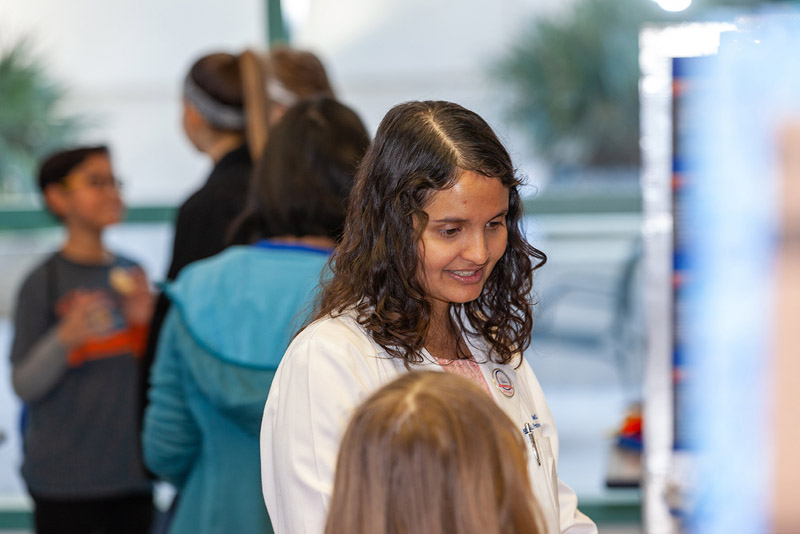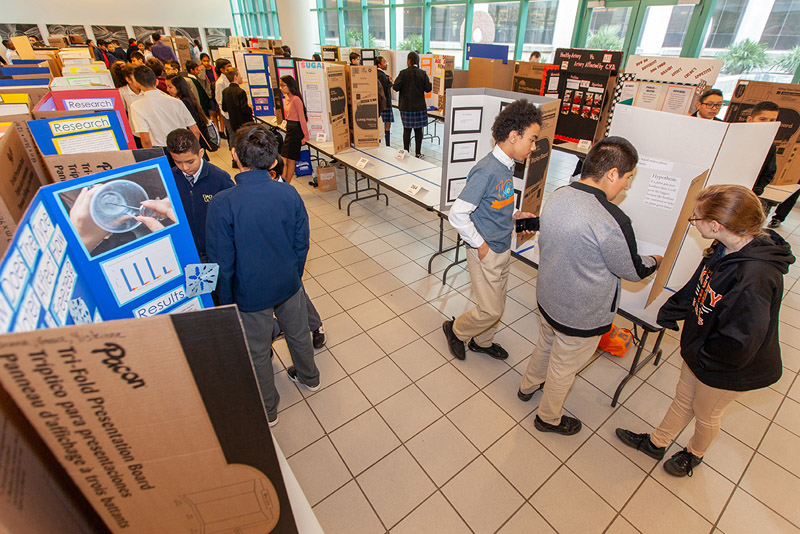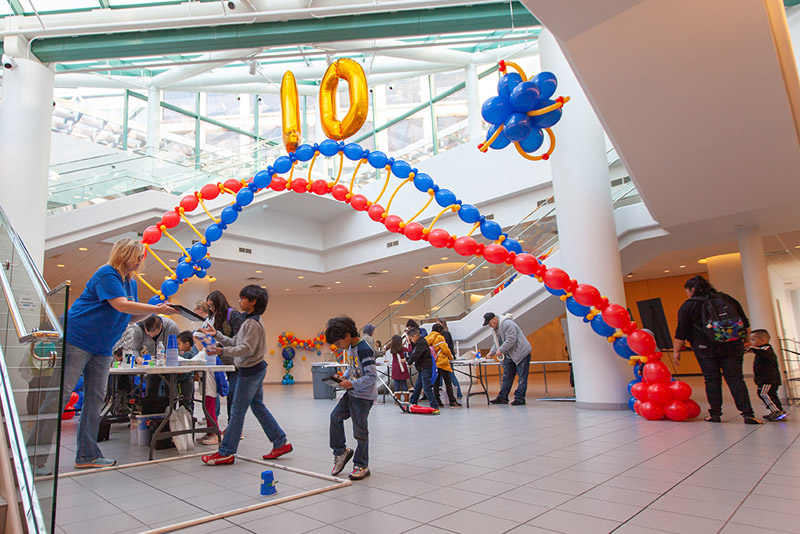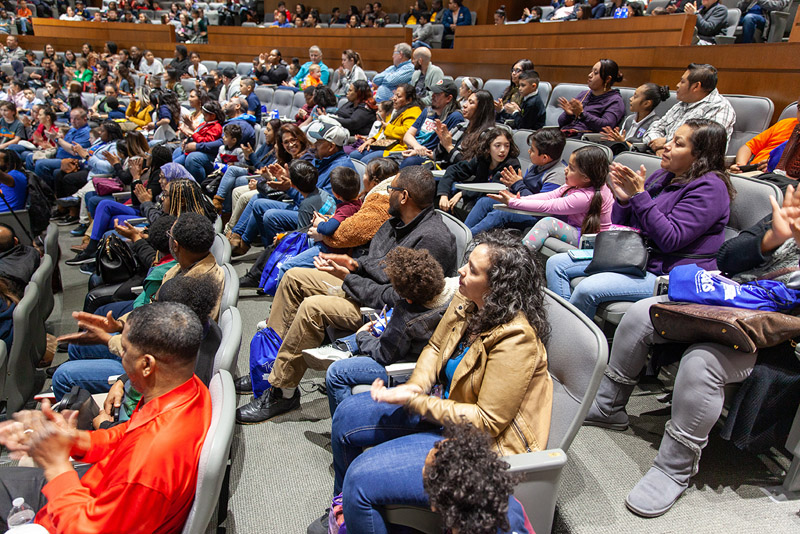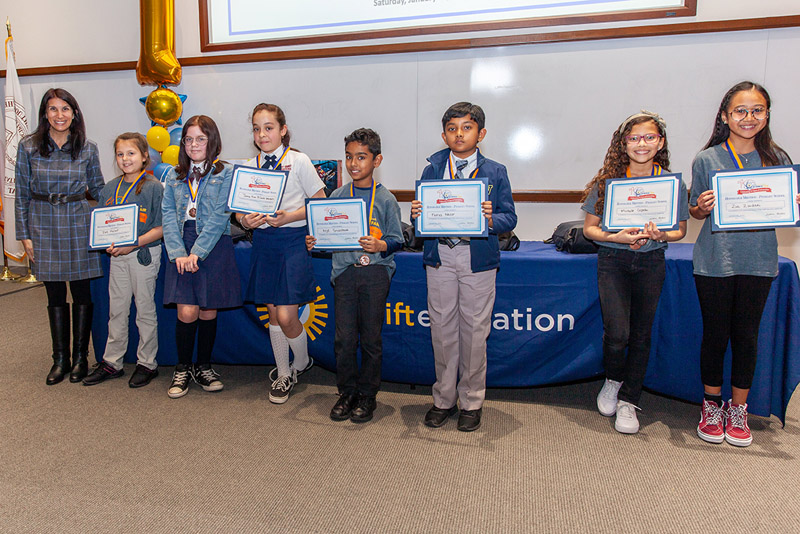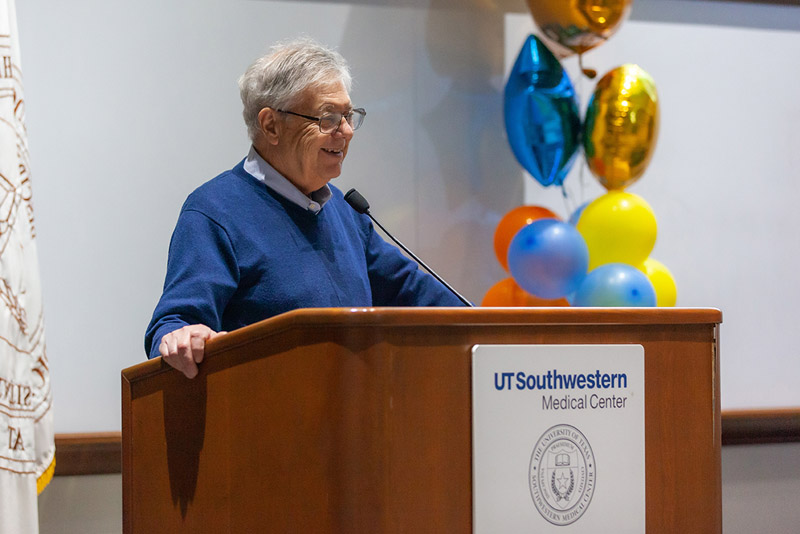 Additionally, STARS leaders, whose free year-round programs serve middle and high school students, value the opportunity to introduce children to the STARS Program through the fair.
"Science can't advance unless you talk about it, and I think just being on campus might inspire a lot of students," said Lynn Tam, Assistant Director of STARS. "We believe our programs are a pipeline and hopefully students from the science fair will take part in STARS or even come back to UT Southwestern later in life and volunteer to motivate the next generation of STEM students."
The use of science fairs is a core part of the Uplift Education curriculum. The charter school group requires all students to enter science projects in their individual school fairs. The winners from those schools compete at UTSW. The students who place in the top three spots, plus honorable mentions in their grade level division at the Uplift Education Science Fair, then compete in the Dallas Regional Science and Engineering Fair at Fair Park in February.
In addition to providing science education, Uplift Education CEO Yasmin Bhatia said the science fairs help students develop critical thinking and communication skills.
"At UT Southwestern they learn to speak to adults they have never met and share the ideas about their projects. I am proud they are able to present themselves so well when they come to a big stage like this," Ms. Bhatia said.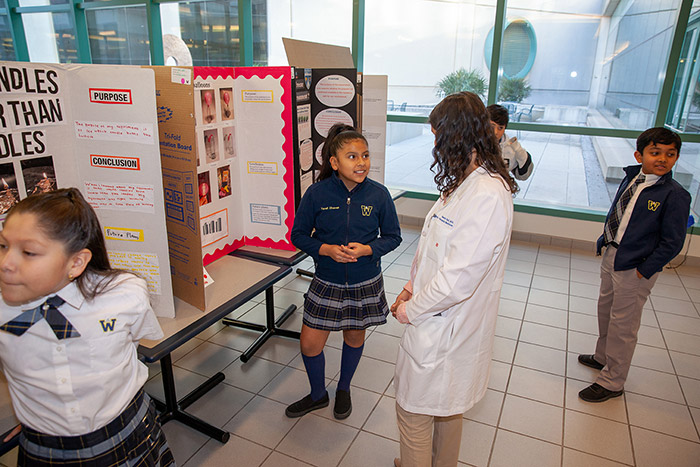 In the last 10 years, Ms. Bhatia said, she has been pleased to see the quality of the science projects advance and has seen more winners from across all the Uplift schools, as opposed to when winners were concentrated in the same schools in earlier years.
"I think it shows that all children can really achieve at this level when encouraged to participate in this process," she said.