Daughter gives her mother the gift of a lifetime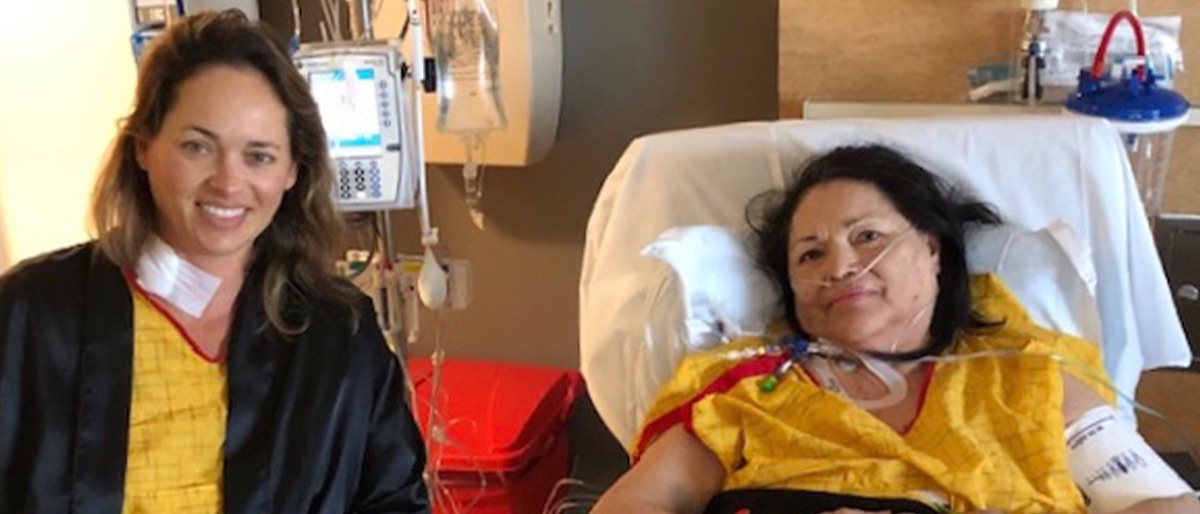 Imagine if you could save your parent's life by donating a piece of your own. That's what happened when the first living-donor liver transplant took place last year at UT Southwestern. During a simultaneous seven-hour surgery, a Texas daughter donated 60 percent of her liver to her mother.
Nearly a year later, both mother and daughter have recovered so well that they are urging others on the transplant waiting list to consider applying for this program that launched last year.
"I was very lucky to be chosen for UT Southwestern's first living-donor liver transplant," said Pamela Arrington, a 68-year-old Dallas resident. "I told my daughter that she didn't have to give me any gifts for the rest of her life, because she gave me life."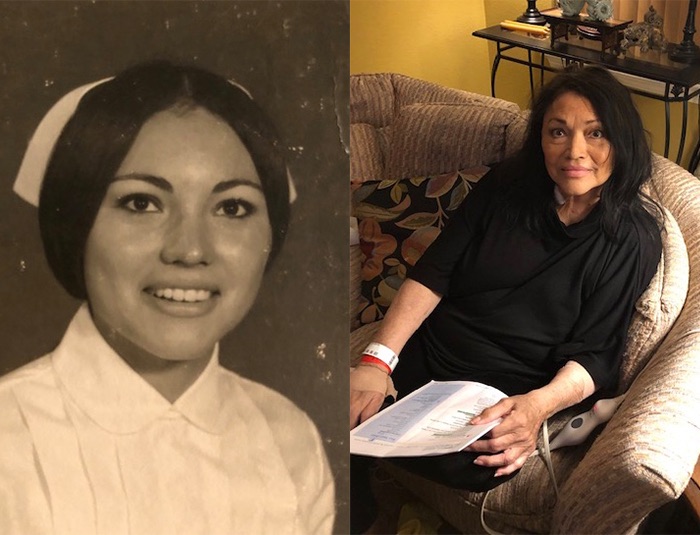 Her daughter, 45-year-old Robin Neely, said her liver has regrown to normal size and she was back to usual activities after two months, including driving, working, and even doing yoga. She deeply appreciates her husband, Chris, for his support and help during her recovery.
"It's such a short period of time to have this lifelong result," said Mrs. Neely, a Frisco mother of four. "I would do it again."
A surprise for mom and dad
Mrs. Arrington didn't learn of her daughter's intention to be a donor until she'd nearly completed all of the required testing and paperwork.
"It was scary knowing what I'd be going through with a transplant operation. When I heard my daughter wanted to donate, I worried twice as much," Mrs. Arrington recalled.
After talking through it together, the entire family felt comfortable putting their trust in the expertise of the UT Southwestern team.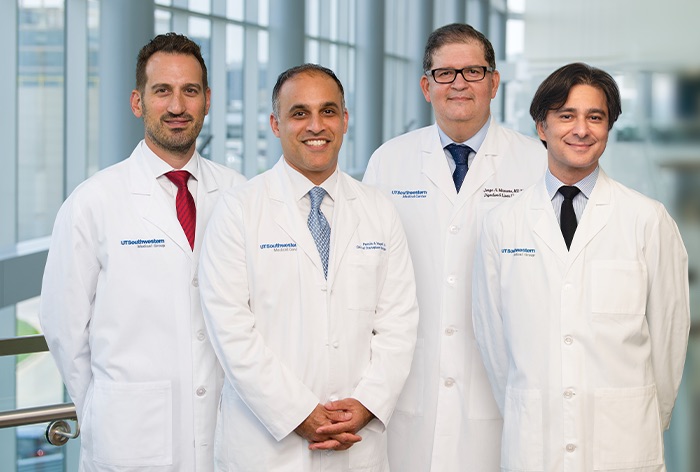 Several years of work to build a liver transplant program at UT Southwestern went into achieving this milestone. The program was launched in 2007 and gained traction under the direction of Dr. Jorge Marrero, Professor of Internal Medicine and Medical Director of the Liver Transplant Program. In 2018, Dr. Parsia Vagefi, Chief of the Division of Surgical Transplantation and a liver transplant specialist, was recruited to UTSW and brought Dr. Steven Hanish, an expert in living-donor liver transplantation. Dr. Hanish serves as the Surgical Director of the Liver Transplant Program and the Living-Donor Liver Transplantation Program.
Under their direction, the program rapidly grew to complete 95 liver transplants in 2018 and 115 liver transplants during 2019, representing the highest volume program in North Texas. Health care providers throughout William P. Clements Jr. University Hospital – from radiology to the ICU – have become more familiar with seeing liver transplant patients. The team felt ready to take on the challenge of living-donor surgery.
Dr. Vagefi, also Associate Professor of Surgery, described the logistical challenges of dual surgeries this way: "Two operating rooms with two surgical and nursing teams located side by side, working simultaneously and overlapping, adds a lot of complexity in addition to the fact that the technical donor and recipient operations are also both very complex."
A perfect match
While the clock was ticking, Phil Arrington, married to Pamela since 1971, kept an anxious watch in the waiting room. "My wife and daughter were both in major surgery at the same time. I'd never felt anything like that before," he admitted. "The skilled care by all the staff at Clements was outstanding and the procedure went like clockwork. I saw such pride and joy in the staff when my wife and daughter were rolled out of surgery."
Mother and daughter spent five days at Clements University Hospital. "We saw each other right before the surgery and every day in the hospital," Mrs. Neely said.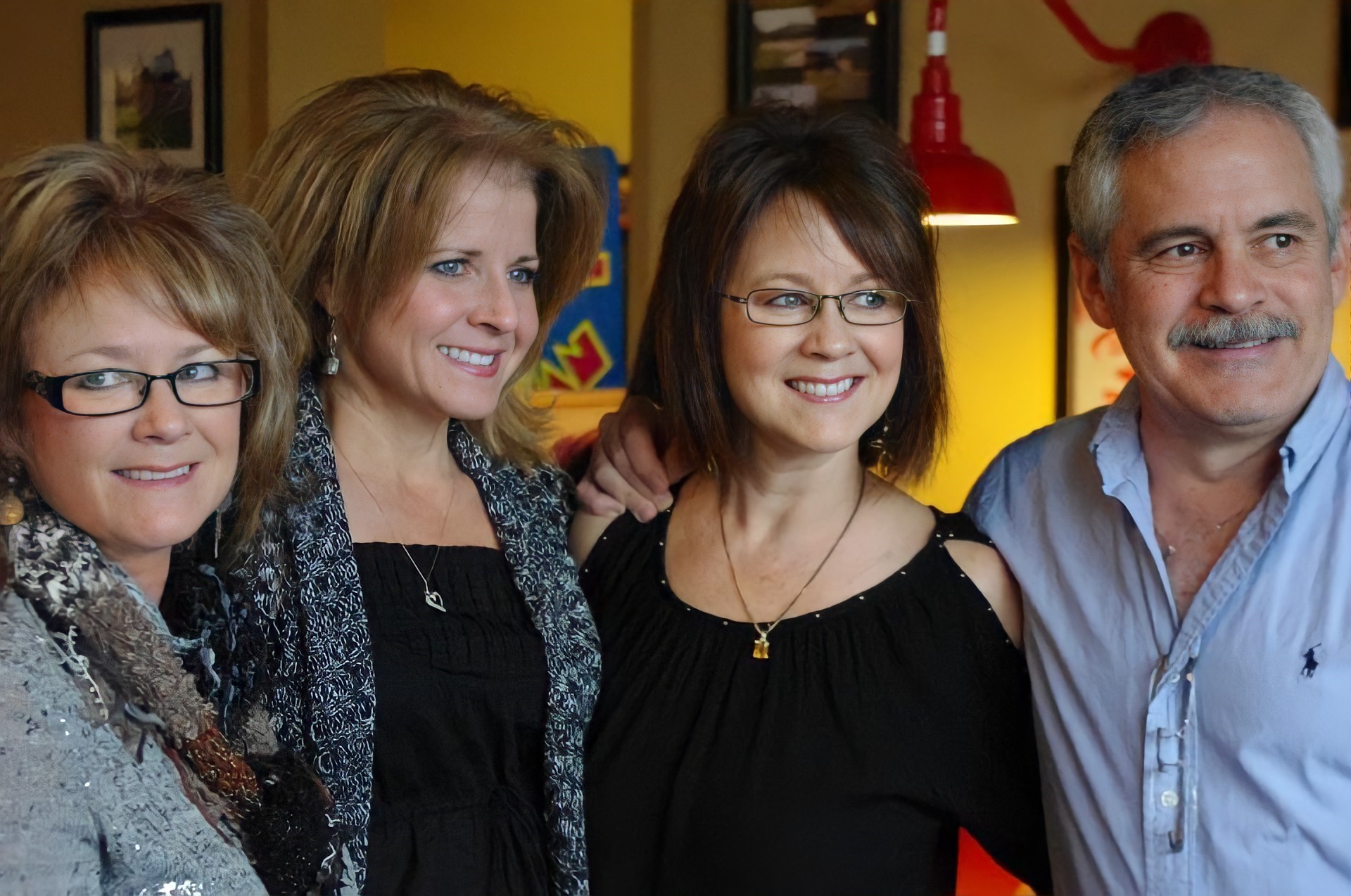 In several ways, the Arrington/Neely family was a perfect fit for this type of surgery. "Robin went through rigorous testing successfully and she enjoys good health. Her mom, Pamela, was sick enough from cirrhosis to greatly benefit from transplantation, but unfortunately not high enough on the waiting list to get a deceased donor transplant in time. So, living donor liver transplant was the ideal option for her, and both of them had a great support system in place, which is also essential for recovery from such a complex procedure," said Dr. Hanish, also Associate Professor of Surgery.
According to Dr. Arjmand Mufti, Medical Director of the Living Donor Liver Transplant Program, the liver is the only organ that has the ability to regenerate. It performs more than 200 vital functions, directing metabolism, glucose, lipids, clearance of toxins, bile production, and clotting factors ­– to name just a few.
Having liver disease gives patients a new appreciation for this organ. "The liver is the workhorse of the body. You just don't realize how much it does for you," Mrs. Arrington said.
The UTSW living-donor program is one way to shorten the waiting list for a liver transplant and save lives. Every patient on the list has a MELD (model for end stage liver disease) score that determines their priority for transplant. According to the United Network for Organ Sharing (UNOS), nearly 40,000 organ transplants took place nationwide in 2019. Of these, 8,896 were liver transplants.
"Many people on the waiting list are stuck in limbo like Mrs. Arrington; they have symptoms of liver disease which interfere with their daily life but do not have access to a deceased donor transplant given their low MELD score. These are people we can help through living-donor liver transplantation," Dr. Vagefi explained.
Since UT Southwestern's first living-donor liver surgery in November 2019, two more surgeries have occurred under the program and more are in the planning stages. Interested donors must be healthy and have a relationship with the recipient.
"There are patients out there who have not been referred yet due to their low MELD score, because they think they won't have a chance at a liver transplant," said Dr. Mufti, also Fellowship Program Director for Digestive and Liver Diseases and Associate Professor of Internal Medicine. "We find them all the time – people suffering from liver disease who would really benefit from living-donor liver transplantation. Our team is here to give them that opportunity."