Graduate student wins international Lasker Foundation Essay Contest award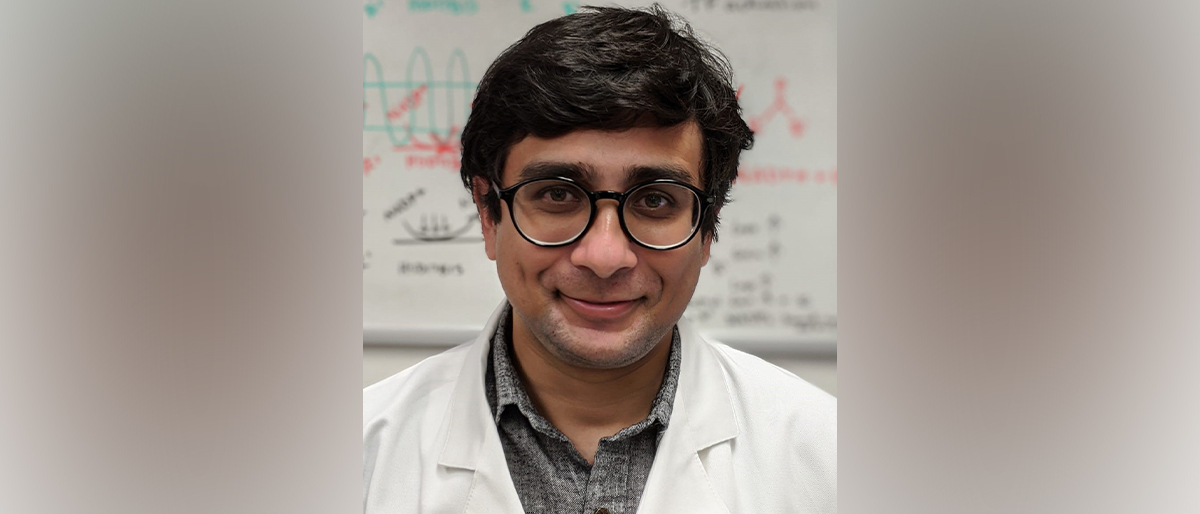 Dr. Avash Das, a Ph.D. candidate in the Graduate School of Biomedical Sciences, has been named one of 11 winners in the 2020 Lasker Foundation Essay Contest, an international competition for aspiring bioscience and health communicators.
In his essay, "Michael Brown and Joseph Goldstein: Tribute to My Inspiration," Dr. Das wrote about the UT Southwestern Nobel Laureates who shared the 1985 Nobel Prize in Physiology or Medicine for their discovery of the low-density lipoprotein receptor and how it controls cholesterol levels. The essay contest asked participants to describe how a notable scientist had inspired them.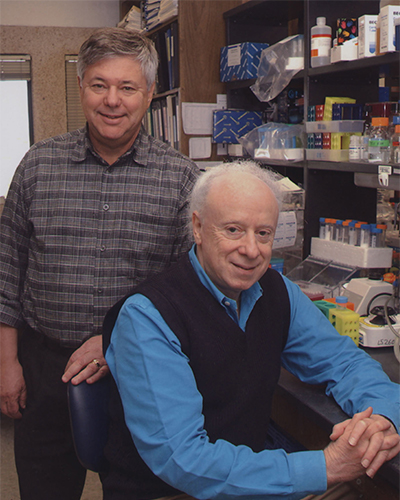 Dr. Brown, Professor of Molecular Genetics and Internal Medicine, is Director of the Erik Jonsson Center for Research in Molecular Genetics and Human Disease. Dr. Goldstein is Chair of Molecular Genetics and Professor of Molecular Genetics and Internal Medicine.
Dr. Das was a teenager when he first learned in textbooks about the Nobel Prize winners and their groundbreaking research that led to the development of statins, lipid-lowering drugs that have helped millions of patients. Witnessing the growth of cardiovascular disease in his native India and the impact the condition had on people in his personal life, Dr. Das decided early on to become a preventive cardiologist and pursue research similar to his role models.
"Drs. Brown and Goldstein are epitomized as model physician-scientists, inspiring and mentoring the next leaders in the field. Being an aspiring physician-scientist, I feel privileged to be a part of the same Department and learn from them and their trainees," Dr. Das said. "Their professional partnership helped me realize the importance of a competitive scientific environment and had a positive personal impact on me."
Dr. Das, a native of Kolkata, earned his medical degree from Nil Ratan Sircar Medical College in West Bengal, India, in 2014. In 2015, Dr. Das moved to the United States to complete a research fellowship in cardiovascular disease at Massachusetts General Hospital. Cardiac biology research underway in the Department of Molecular Genetics piqued his interest and led him to pursue graduate training at the institution where Drs. Brown and Goldstein do their work.
Dr. Das is currently in his second year at UT Southwestern, where he is studying the role of lipids in metabolic diseases. In the future, he plans to continue research and clinical training in the United States.
Dr. Das trains in the Molecular Genetics lab of Dr. Helen Hobbs (a former trainee of Drs. Brown and Goldstein) and Dr. Jonathan Cohen. Dr. Hobbs is Director of the Eugene McDermott Center for Human Growth and Development, a Howard Hughes Institute Investigator, and Professor of Internal Medicine and Molecular Genetics. Dr. Cohen is Professor of Internal Medicine and in the Center for Human Nutrition and McDermott Center.
Dr. Das said he is pleased that his professional career has led him to UT Southwestern to train near his role models. Having won the Lasker essay contest, he is now looking forward to meeting other Lasker Laureates.
"I am extremely happy to win this prestigious contest. I receive this news at a time when health care providers across the globe are working tirelessly against a microscopic enemy. I wish to dedicate my little success to their selfless and tireless effort. In my opinion, Churchill's quote, 'Never was so much owed by so many to so few,' provides a fitting tribute to their dedication and self-sacrifice," Dr. Das said.
As an essay contest winner, Dr. Das will receive a $2,000 stipend to be used toward educational expenses and is sponsored by the Lasker Foundation to attend the Lasker Awards Luncheon on Oct. 1, 2021.