Neuroscience student awarded HHMI Gilliam Fellowship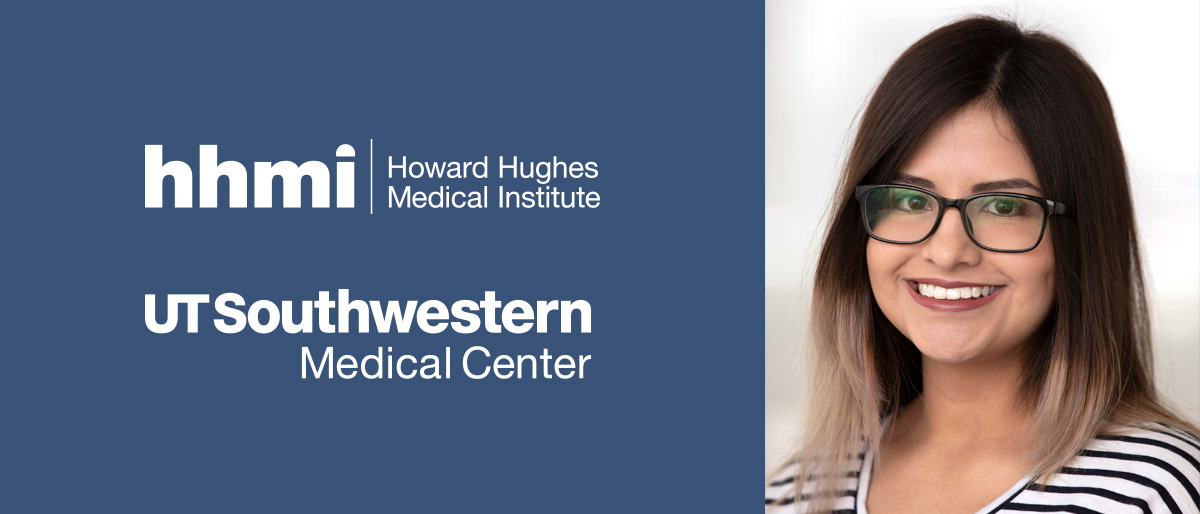 The brain has always fascinated Ana Ortiz, a neuroscience graduate student in the lab of Dr. Genevieve Konopka. As one of 45 recipients of a Gilliam Fellowship for Advanced Study, Ms. Ortiz will use the grant from the Howard Hughes Medical Institute (HHMI) to support her research into brain development and how disorders such as autism spectrum disorder (ASD) may arise.
"I am thrilled to join a community of fellows outside of UTSW who want to advance diversity and equity in science," Ms. Ortiz said. "Further, this award supports me as a researcher and my goals to become an independent investigator."
The grant provides $50,000 annually for up to three years. The goal of the Gilliam Fellowships program is to increase diversity among scientists interested in leadership roles, particularly college and university faculty. Pairs of students and their dissertation advisers are selected for the awards based on their scientific leadership and commitment to advance diversity and inclusion in the sciences. This year, 227 applications were evaluated on the scientific and leadership promise of the students and the quality and commitment of the institution's mentoring environment.
Ms. Ortiz studies a gene called FOXP1 in the cortex, the outer part of the brain. "Since FOXP1 is able to help turn certain other genes on or off, I investigate at the molecular level how its loss can lead to an increase in susceptibility to ASD. By understanding the role of FOXP1, we can identify therapeutic targets to improve the lives of people with ASD," she said.
This research explores how the brain develops at a molecular level, how changes in early brain development affect cognitive development, and why some people are more likely to develop a neurodevelopmental disorder.
"A better understanding of how specific genes functionally regulate cortical development will improve opportunities for therapeutic interventions," she said. "I hope to better understand how the brain develops, what makes human cognition particularly unique, and to develop therapies to relieve symptoms of neurodevelopmental disorders. I also hope to help make science more equitable and accessible."
"Ana is a stellar graduate student. Her research is making critical insights into cell-type specific molecular mechanisms in early brain development at risk in autism," said Dr. Konopka, Associate Professor of Neuroscience. "Ana is also a leader at UTSW and in the community, where she is working toward de-stigmatizing mental illness, especially among minority communities."
Ms. Ortiz earned a bachelor's degree in neuroscience from Wellesley College. The openness, collaboration, and quality of research drew her to UTSW. "The best science is collaborative," she said, "and I wanted to train at a place where I would receive strong mentorship."