UTSW researchers and international collaborators find human protein that potently inhibits coronavirus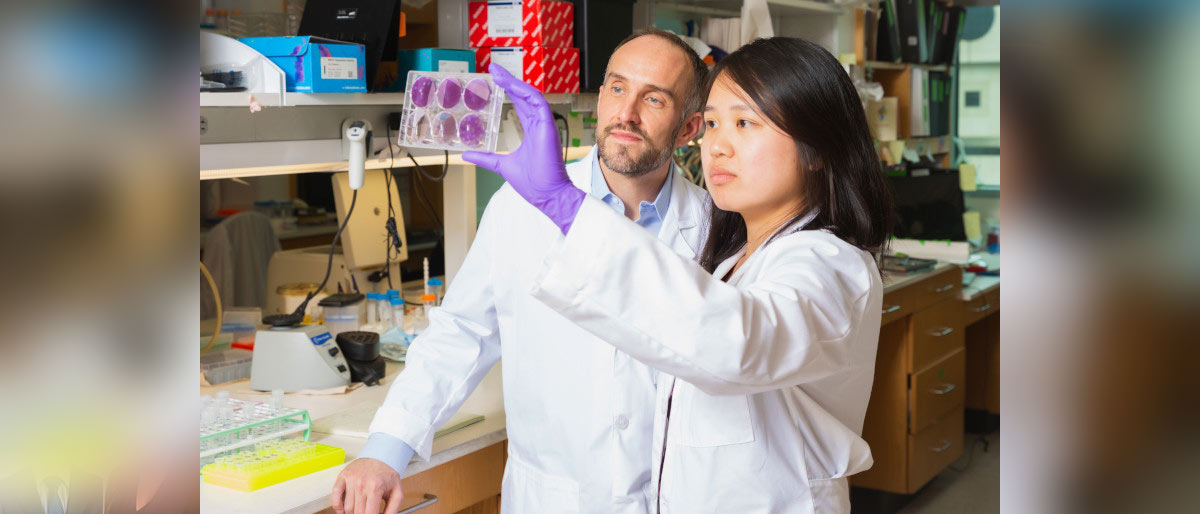 A protein produced by the human immune system can potently inhibit several coronaviruses, including the one behind the current COVID-19 outbreak, an international team of investigators reported recently. The research reveals that the LY6E protein impairs the coronavirus' ability to initiate infection, which could lead to treatments for the illness.
Strikingly, mice lacking Ly6e (the mouse version of the gene) were highly susceptible to a usually nonlethal mouse coronavirus, the researchers reported in bioRxiv, an online preprint server that posts articles prior to peer review.
"Remarkably, this potent inhibitory effect carried over to all the coronaviruses we tested, including those responsible for the severe acute respiratory syndrome coronavirus (SARS-CoV) outbreak in 2003, the Middle East respiratory syndrome (MERS) coronavirus in 2012, and the recently emerged causative agent of COVID-19, known as SARS-CoV-2," said Dr. John Schoggins, Associate Professor of Microbiology and a corresponding author on the report.
Visit the UT Southwestern Newsroom to read the full story.