Russell Poole takes reins as new Chief Information Officer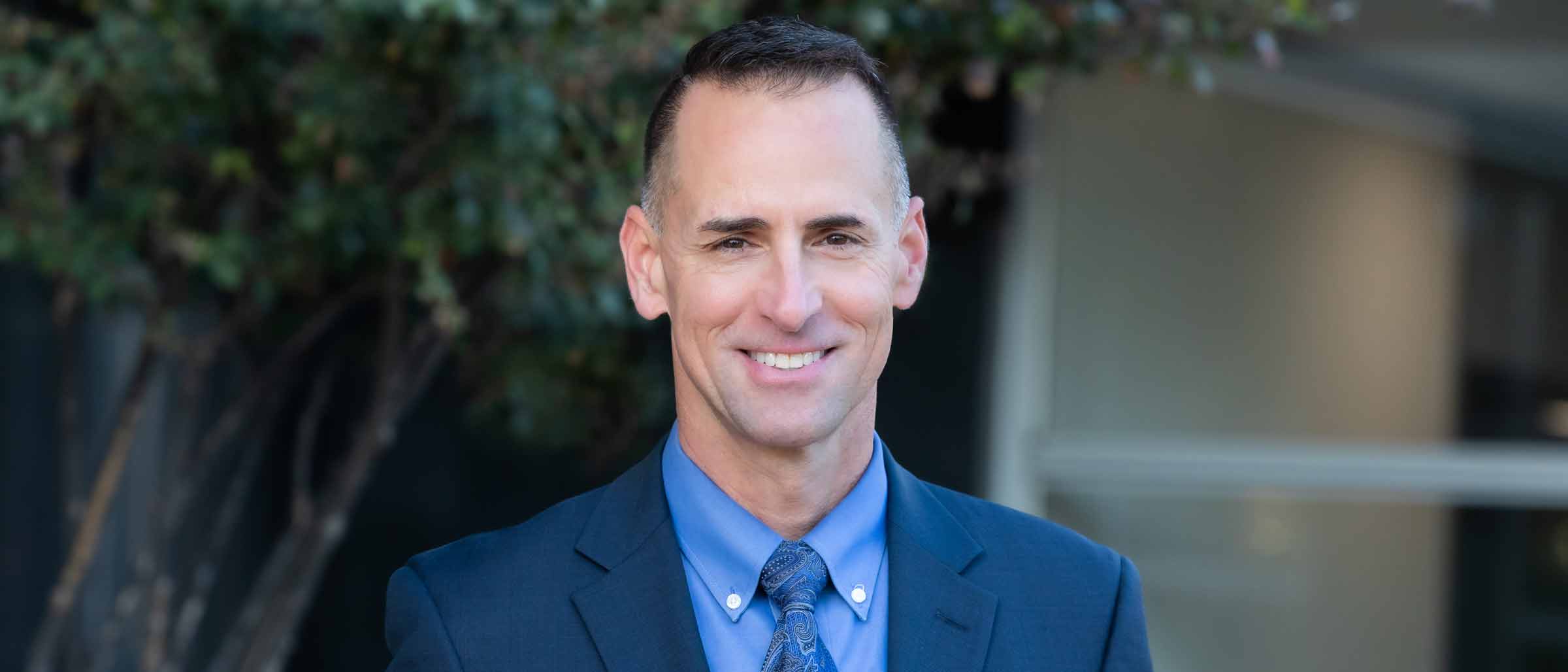 Russell Poole, who led his former employer's IT organization through rapid transition as COVID-19 spread across the country earlier this year, has joined UT Southwestern as its new Chief Information Officer.
As CIO, his responsibilities include providing strategic leadership over the institution's information technology and computer systems. Additionally, he works in close collaboration with clinical, academic, research, and administrative leadership teams to oversee the design, implementation, and support of the University's information technology strategic planning initiatives and projects.
Mr. Poole, who started at UTSW on Oct. 1, is excited about the opportunity to empower employees while driving business innovation. For the last nine years, he held the position of Associate Vice Chancellor for the Office of Information Technology at the University of Colorado Anschutz Medical Campus. He was responsible for the campus's academic IT infrastructure and coordination of technology services across five affiliate hospitals providing clinical care in Denver and throughout Colorado.
In March, Mr. Poole implemented a nimble IT strategy, which helped the University of Colorado campus forge ahead with digital transformations for an uncertain future.
"If you want to test the mettle of your team, have them turn on a dime, from supporting upwards of 3,000 people remotely at one time to about 32,000 faculty, staff, and students," Mr. Poole said. The sudden, large-scale shift to remote working resulted in many challenges that required infrastructure engineers to work overtime to ensure continuity of operations as the plan was executed in a matter of days. "Believe it or not, it went quite smoothly," he said. "We built the organization to be able to handle this."
His strategy is to build IT organizations based on professional development of people in both management and technology roles.
"I have found that having the appropriate leadership framework and development programs in place that make space for mentoring and formal training help create a positive culture that drives performance and accountability," said Mr. Poole, who earned both an MBA and Bachelor of Science in mechanical engineering at the University of Florida.
Before working at the University of Colorado, Mr. Poole served as Director of the Technology Services Organization and Facilities in the College of Computing at the Georgia Institute of Technology.
Continuing to advance digital transformation efforts that the pandemic has accelerated is a priority for Mr. Poole as he looks to the future.
"People are going to continue to want their services anytime, anywhere," he said. "And we have to anticipate the needs and desires of our constituents while bringing personalized solutions to bear much quicker."