UTSW chaplains provide comfort and hope to families of COVID-19 patients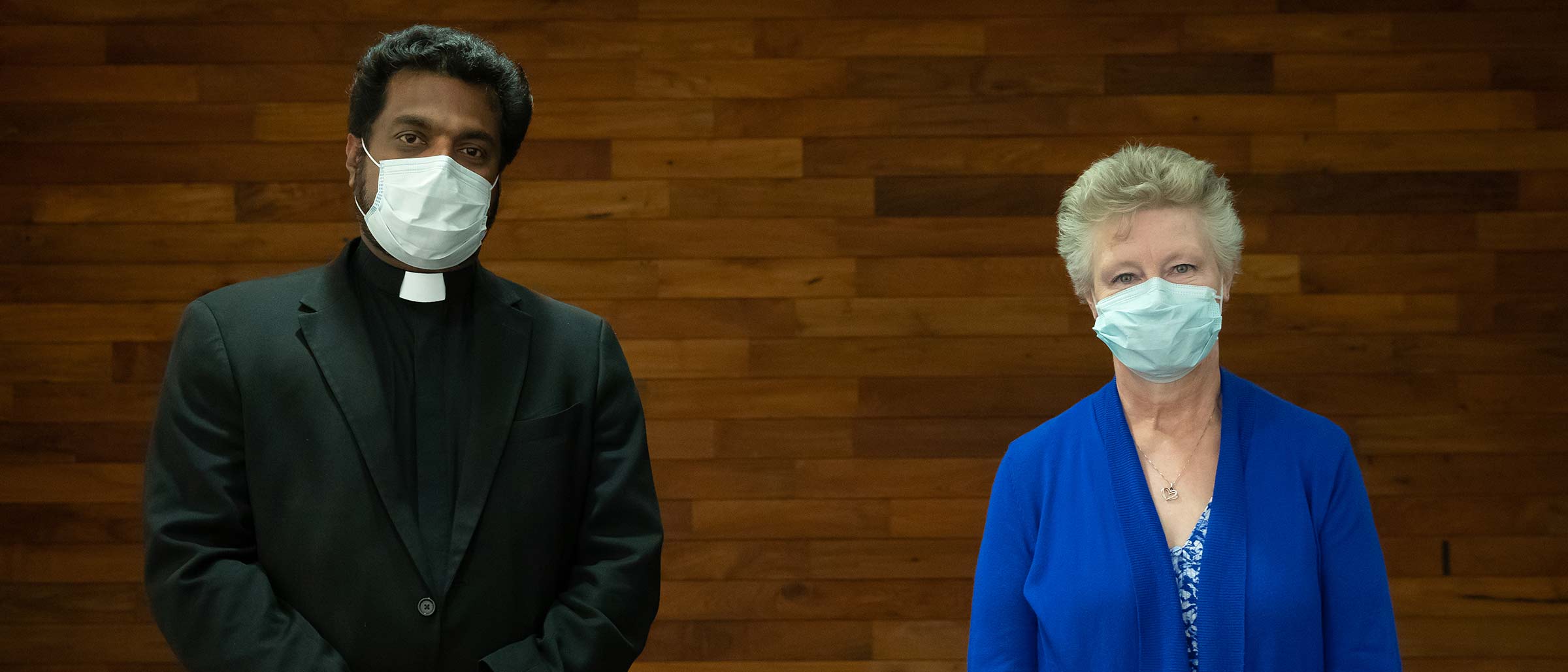 The Rev. Margarito Ramirez, a UT Southwestern chaplain, said the COVID-19 crisis brings to mind the Bible's Book of Job, not just for its tale of undeserved suffering, but also because Job's tribulations forced the creation of new rituals.
For UTSW's hospital chaplains, the COVID-19 pandemic is changing daily routines as well.
The need to isolate COVID-19 patients has mandated an abrupt and difficult reinvention of how to minister in a hospital setting. Since the Rev. Ramirez and his colleagues cannot visit COVID-19 patients or their families in person because of the urgent need to keep distant, they have had to shift to conversations by phone and video. Even so, through modern technology, the chaplains continue to bring much-needed comfort and hope to patients and their families as they cope with the challenges presented by COVID -19.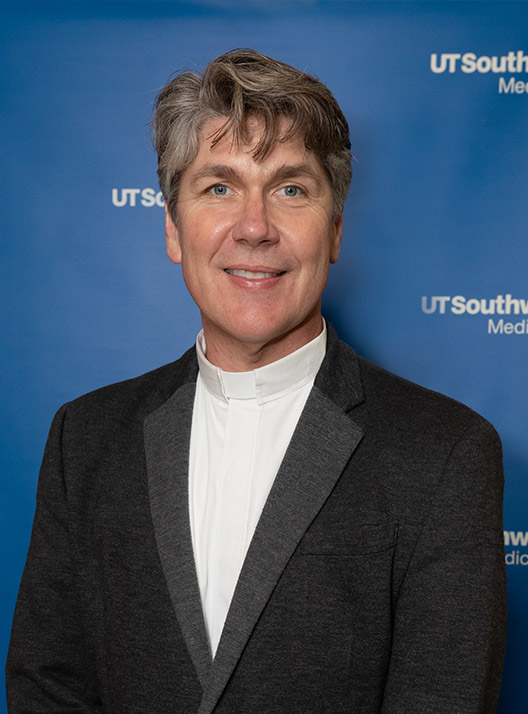 "I am really proud of the chaplains. They've gone above and beyond to help patients and families during this crisis," said the Rev. John O'Neal, Director of Spiritual Care and Support, who oversees Chaplain Services. UTSW has eight full-time chaplains, five resident chaplains, and three who are on call.
"Any connection that we can provide is helpful," said the Rev. LeAnn Griffin, whose faith tradition comes from the Disciples of Christ. "It shortens the distance that this virus is imposing on them. It's solace and joy and hope."
The Rev. Ramirez, who is nondenominational, said that while the COVID-19 crisis has introduced some new barriers, chaplaincy continues to be deeply meaningful work.
"It was very difficult, but very sacred to navigate trying to support the patient," he said.
The Rev. Ramirez counseled one patient who had several family members who tested positive for SARS-CoV-2, the virus that causes COVID-19. As much as he wanted to help, he could only talk to the patient and family members remotely and had to pivot from looking for body language cues to interpreting pauses or changes in the tones of their voices.
Rabbi Holly Cohn said talking to people by phone is much more difficult than in person, but the age-old tenets of chaplain work remain the same.
"I've been talking to patients about hope and really just listened to what their concerns are. The people that I have talked to have asked for prayer," she said.
The Rev. Joseph Nedumankuzhiyi, a Catholic priest, said the closest he could get to one patient was to see her through a glass window.
"I was able to wave my hand to only one person. She was conscious and alert. She waved back. I told her I was going to pray for her," he said. "She folded her hands, and said, 'Yes, I need prayer.'"
Another patient's family requested the Catholic sacrament of anointing the sick for their loved one. The Rev. Nedumankuzhiyi could not put his hand on the patient as the ritual requires, but rather stood in the doorway and administered the sacrament from a distance.
The Rev. Griffin said one family member felt so distressed by her inability to be at her loved one's side that she came to William P. Clements Jr. University Hospital just to stand outside the building.
"They want to be close," she said. "It's a lot for them to carry. They ask themselves, 'Why am I alive, and how am I going to cope with that?'"
As much as she can, the Rev. Griffin said she has to convey how much she cares through the phone. She said part of showing that genuine care is being truthful with the families. She has to tell them that modern medicine does not have a cure yet, and it is unknown if their family member will survive.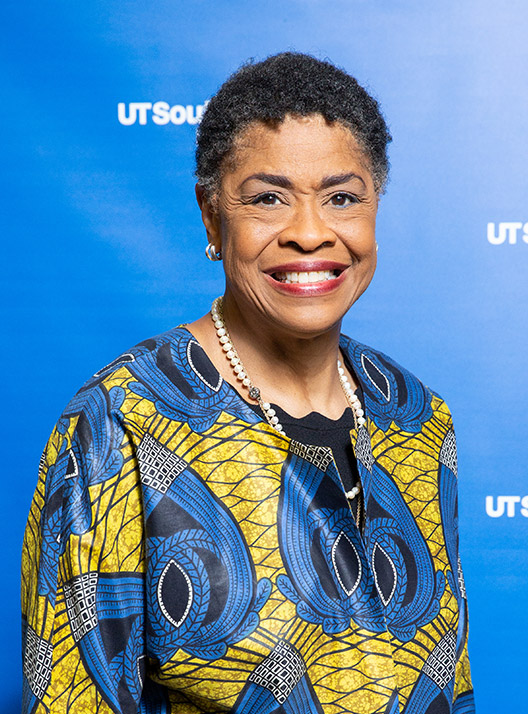 "What I say is, 'I don't know,' which feels sometimes like nothing, but it's really the only thing because the second half of that is that the people you have with you will help you as you are figuring it out," she said. "I can't lie."
The Rev. Gina Biddle, another chaplain who is a Baptist, said she has had to talk by phone with families who have just lost a loved one, which is heartbreaking.

But she also has seen prayers that were answered. She recalled one patient who was on a ventilator, with a very poor prognosis. She called the family every day to pray with them, and the patient pulled through with a full recovery.