Camp appointed to Tobolowsky Professorship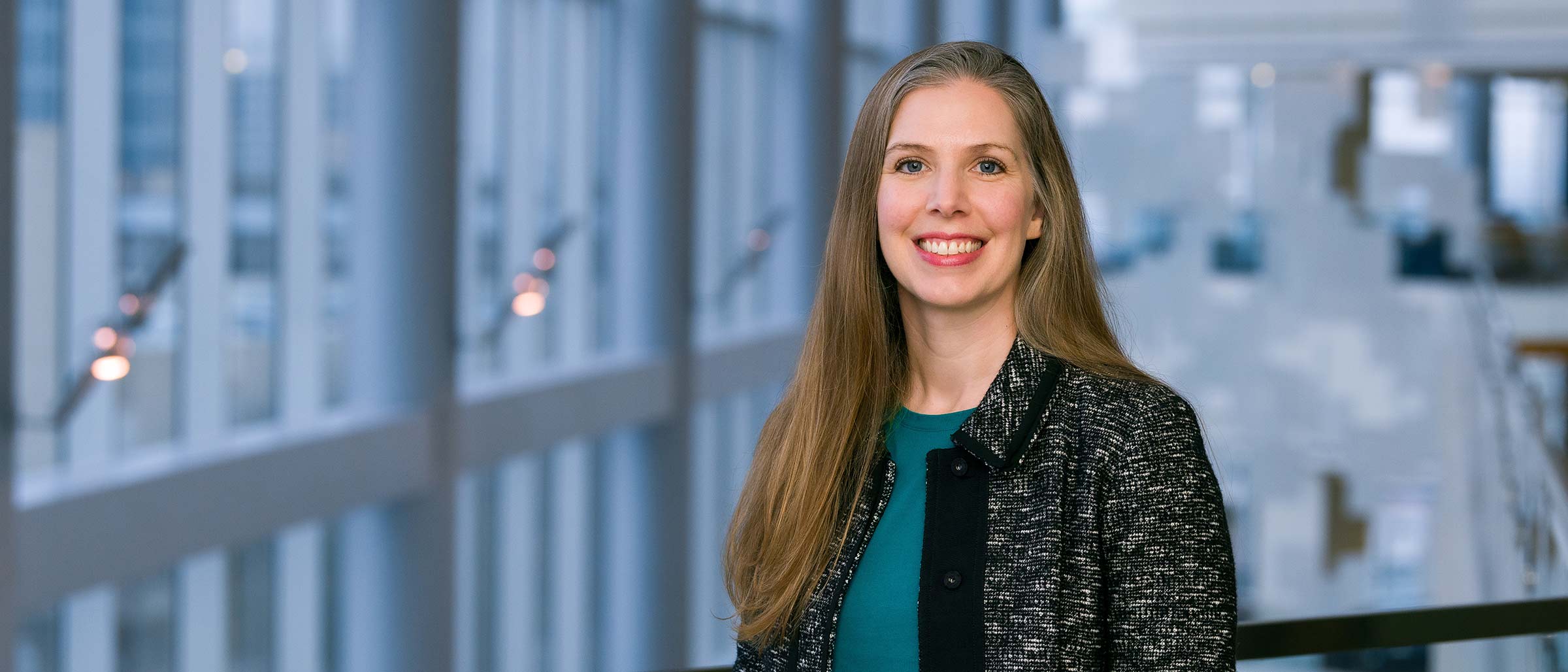 Dr. Mary "Molly" Camp is passionate about enhancing geriatric psychiatry education across the continuum.
"I think preparing our workforce to care for the complex needs of older adults, especially related to cognitive care, is critical at this time in history," said Dr. Camp, who has been named the inaugural holder of the Jake Tobolowsky Professorship in Psychiatry, in Memory of Helen B. Tobolowsky and in Honor of Dr. David M. Tobolowsky.
"I am thrilled to have this appointment and to be able to contribute to geriatric psychiatry education at UT Southwestern in this way," she said.
This endowment was established in 1995 as a visiting lectureship fund by the late Mr. Jake Tobolowsky, a longtime Dallas resident, and was recently redesignated as a permanently endowed academic professorship. The Professorship honors his son, UT Southwestern Medical School alumnus Dr. David M. Tobolowsky, in recognition of his commitment to the practice of adult and geriatric psychiatry. The endowment also serves as a lasting tribute to Jake's wife, the late Helen B. Tobolowsky.
Dr. Camp, an Associate Professor of Psychiatry and Director of the Cognitive and Geriatric Psychiatry Program at UT Southwestern, plans to use the endowed funds to host expert speakers for faculty development, bolster caregiver support resources, and provide additional clinical experiences for UTSW trainees as well as support them as they present geriatric research at national conferences.
"Nationally, we are facing a severe shortage of geriatric psychiatrists to care for our rapidly growing population of older adults," she said. "I hope these initiatives will help us improve geriatric psychiatry education for general psychiatrists and recruit more trainees into geriatric psychiatry to help address this gap in our health care workforce. In implementing these initiatives, we will also use educational research methods to learn what works in geriatric psychiatry education to make us more effective educators and clinicians."
After earning her medical degree from the University of Texas Health Science Center at Houston, Dr. Camp completed residency training in psychiatry at Baylor College of Medicine and UT Southwestern and then received advanced training in geriatric psychiatry through a fellowship at UT Southwestern. In 2012, she joined the UTSW faculty, specializing in geriatric mental health and cognitive and memory disorders.
"Geriatric psychiatry is an incredibly rewarding career," Dr. Camp said. "It is a challenging and also extremely humanistic form of medicine. I am constantly learning from my patients, and I love to explore complex and important topics with our trainees."