C is for Coronavirus: Medical student writes children's book about the pandemic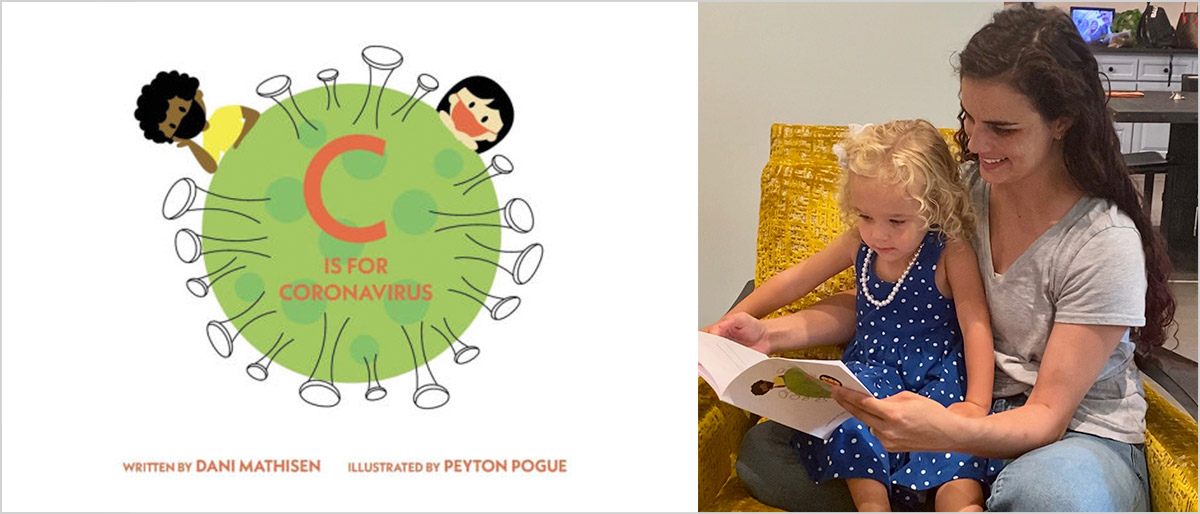 "Are all my friends going to die?"
Startling questions like this can be stressful for parents who are doing their best to reassure, educate, and entertain young children during the COVID-19 pandemic.
Dani Mathisen, a third-year UT Southwestern medical student, resolved to find a simple way to talk with kids about the pandemic after hearing this question from a young relative. One night when she couldn't sleep, she came up with the idea to create an alphabet book to explain the disease and the safety precautions it requires.
"I wrote C is for Coronavirus for families like mine with young siblings. It's for all the families that are going through this pandemic. Even older kids enjoy it, because it puts tough things into words," said Mrs. Mathisen. "We're not wearing masks because we are playing superheroes, but we are helping people just the same."
Watch: Dani Mathisen reads from C is for Coronavius
Each page of the book is dedicated to a letter of the alphabet and a word that relates to the pandemic. C is for Coronavirus is available through Amazon and Barnes & Noble, where it was self-published, and it's illustrated by local graphic artist Peyton Pogue, a University of North Texas student.
Portraying diversity in the book is important to Mrs. Mathisen. Half Jamaican and half Native American, she grew up in a family of physicians in Fort Worth watching her mom run a private practice. Her grandfather was an anesthesiologist and her grandmother a nurse.
When she wanted people to review her children's book, Mrs. Mathisen turned first to her mom, then to her siblings who have young children. She gained her knowledge of COVID-19 through a research project she completed with guidance from Dr. William Gary Reed, Associate Dean for Quality, Safety, and Outcomes Education and Professor of Internal Medicine, and Dr. Carol Croft, Professor of Internal Medicine. The book also follows the COVID-19 safety guidelines from the Centers for Disease Control and Prevention.
One of her mentors, Dr. Kehinde Odedosu, Assistant Professor of Internal Medicine, said she wasn't surprised by Mrs. Mathisen's initiative. Dr. Odedosu has two young daughters ages 5 and 6, and shared some of their questions and frustrations with her.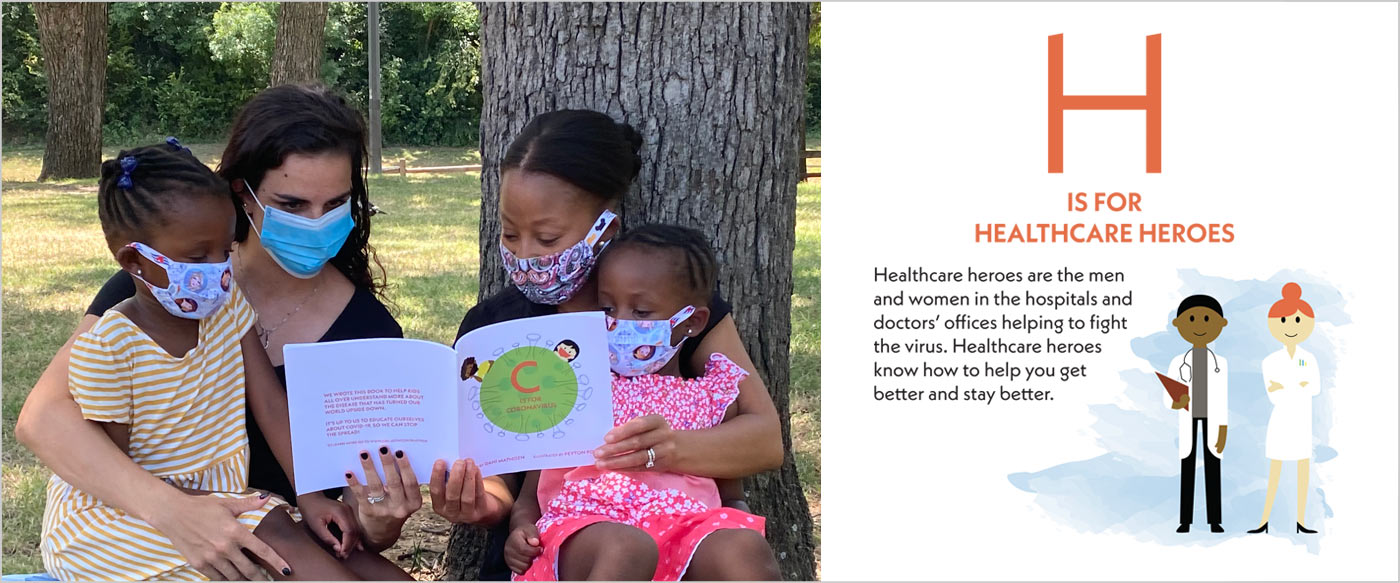 "Dani has particularly well-rounded life experiences. She has an inquisitive and caring nature, has a very diverse family, and she teaches yoga," said Dr. Odedosu. Mentors like Dr. Odedosu at UTSW follow their students for the entire four years of medical school.
"Using the alphabet makes it very catchy," said Dr. Odedosu, who loves the final finished product. "My kids love the 'W is for Washing' page, because it reminds kids to sing the Happy Birthday song when they wash their hands."
The book also talks about harder parts of life during a pandemic, like loneliness.
"The letter Q is for quarantine. It is scary and it's not fun. No one enjoys being alone," Mrs. Mathisen said. "E is for emotions. It's OK to have emotions. Talk to a parent or teacher about how you feel." In the front, she wrote a dedication to her young nieces, nephews, and stepsiblings.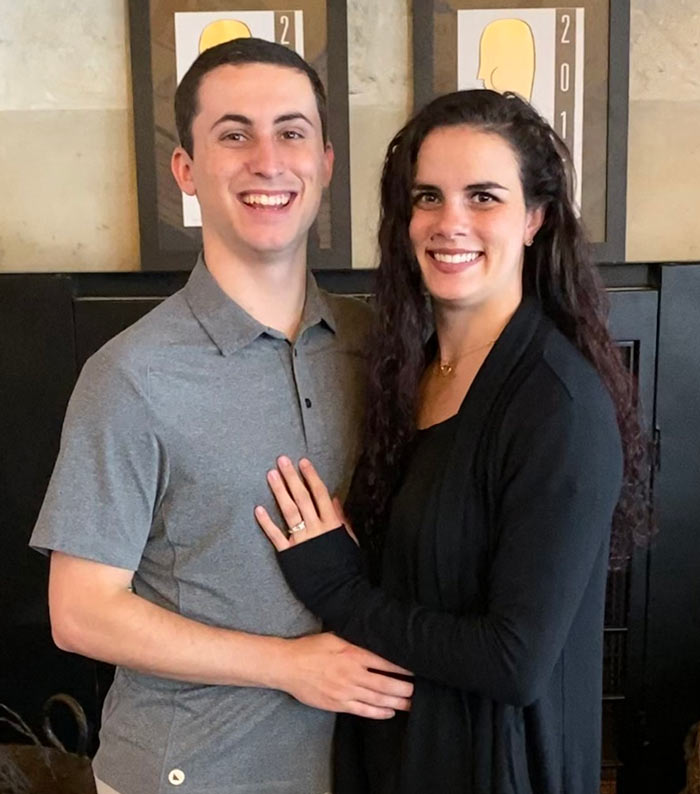 Through it all, she also found support from her husband, Matthew. The couple live in Dallas and have been married one year. They are frustrated with how some young adults are behaving during the crisis.
"People are going to bars and parties without a mask. They aren't doing the right thing. A friend of mine just gave birth wearing a mask. If she can do that, you can wear one to go grocery shopping," said Mrs. Mathisen.
Is there advice in the book for getting through the tough times?
"In my book, J is for Joy – find joy in the little things like doing chalk art. Fly a kite. Find joy in being at home."
It's sound advice for children – and for adults.