Faculty who founded DFW Association of Black Psychologists connect with community to advance mental health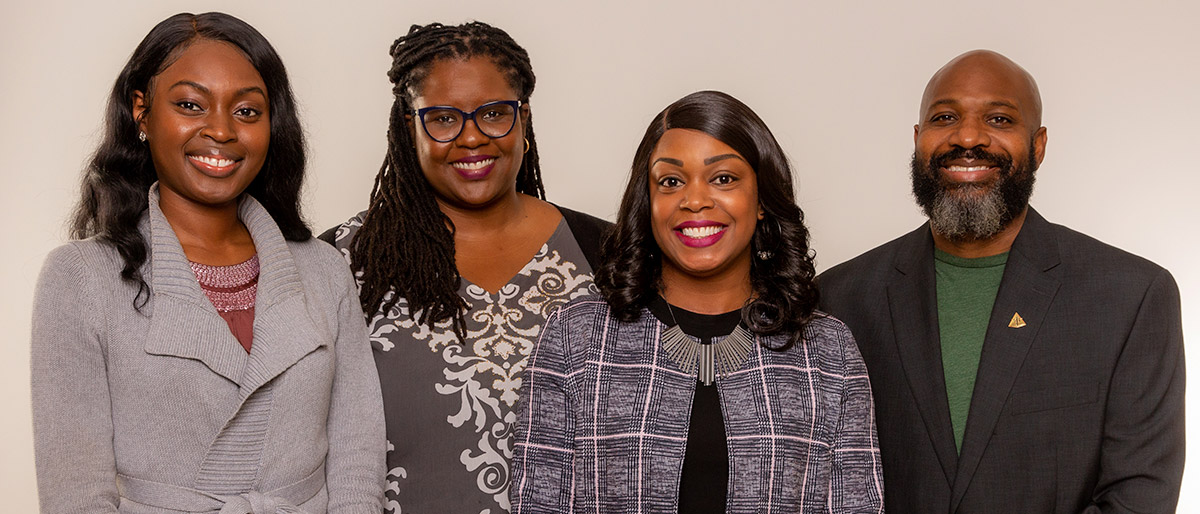 Early in her career, Dr. Mona Robbins said she benefited from being mentored and networking with professionals in her field, including other psychologists who look like her. Having attended the national conference of The Association of Black Psychologists, she wanted to expand those connections after moving to Dallas in 2013. However, the group did not have a local chapter.
So she decided to form one. After reaching out to several UT Southwestern colleagues and other mental health professionals, she co-founded the Dallas-Fort Worth Association of Black Psychologists in 2018. She currently serves as Chapter President.
The organization seeks to advance awareness of mental health concerns that affect the black community, with a focus on education, service, training, academic advancement, mentorship, and peer networking. It also provides a collective space where black psychologists can share personal and professional experiences.
"You need to have the comfort to approach people," said Dr. Robbins, an Assistant Professor of Psychiatry at UT Southwestern. "Connections help to bring down walls, make people feel more comfortable, and help start meaningful conversations more quickly."
Drs. Michael Selders, Olufunke Awosogba and Jennifer Mayfield, also UTSW Assistant Professors of Psychiatry, joined Dr. Robbins in forming the Chapter and all serve on its executive board.
Addressing stigmas surrounding mental health is a priority for the group.
"In the black community, it is thought that you don't talk about private business with people you don't know. Mental health care is often seen as a luxury or privilege," Dr. Robbins said.
Dr. Selders, who also serves as Chief of Psychology at Parkland Memorial Hospital, said being involved with the organization helps him to be a community resource.
"It's rare to find a licensed black psychologist in the community, particularly one with a university affiliation," said Dr. Selders, who also practices in South Dallas. Networking with other mental health professionals equips him to make referrals to patients who need other services, he said.
Connecting with the community is an important goal for the group's members. Over the past two years, the Chapter has participated in fundraisers, hosted social networking events, and launched a mentorship program at Paul Quinn College to assist undergraduate students interested in psychology.
"The ultimate goal is to improve the psychological well-being of people of African descent," said Dr. Awosogba, who serves as the Chapter's Director of Education. "Many issues plague a lot of us. It takes courage to seek out help."
The DFW Chapter has about a dozen members, but expects to grow. In addition to psychologists, the Chapter welcomes other mental health professionals including counselors, psychiatrists, and social workers.
As a relative newcomer to Dallas, Dr. Robbins said she is grateful for the support she has received from members of the community. "It's been an amazing experience," she said.