Green Professor inspires women to pursue their passions in science and medicine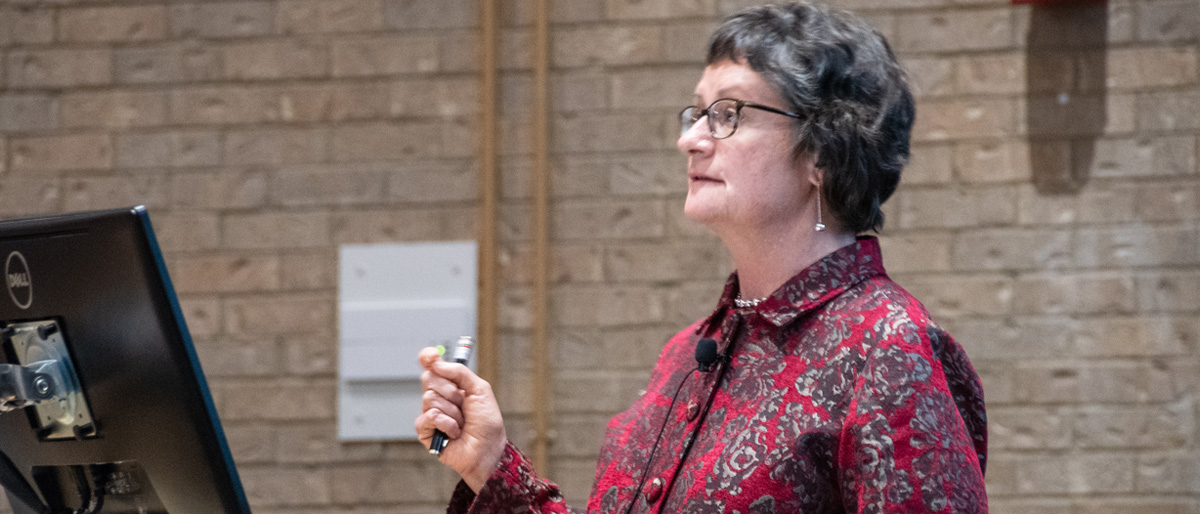 Introduced as an amazing scientist, a phenomenal mentor, and a role model, Susan J. Fisher, Ph.D., inspired women in the audience when she spoke recently at UT Southwestern as the 2019 Ida M. Green Distinguished Visiting Professor Honoring Women in Science and Medicine.
It is a particular honor to be here for a lectureship honoring a woman who was ahead of her time, Dr. Fisher told the audience about the Professorship's namesake, Ida M. Green. The late Mrs. Green championed careers for women in science. She was the wife of Texas Instruments co-founder Cecil H. Green.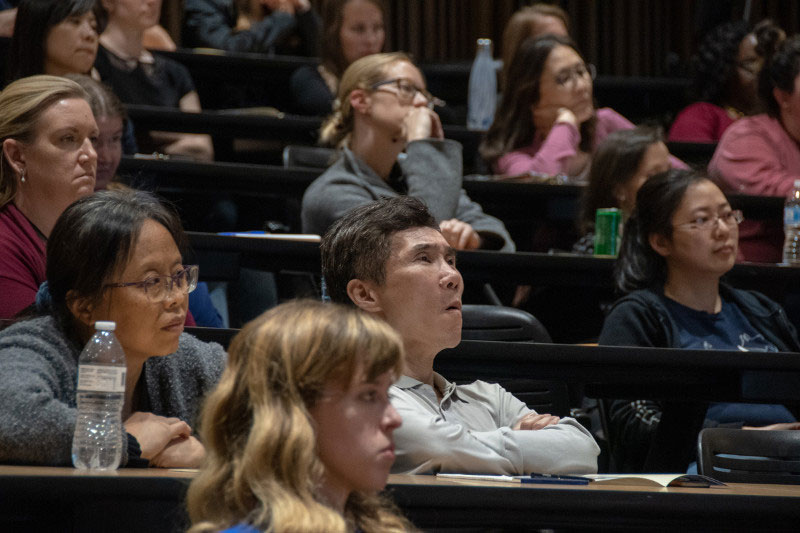 Dr. Fisher's Feb. 20 lecture focused on the placenta and how this transient organ interacts with the mother. She said the placenta and many aspects of pregnancy are understudied.
Dr. Fisher is a Professor in the Departments of Obstetrics, Gynecology and Reproductive Sciences, and Anatomy at the University of California at San Francisco. Her research has helped explain placental defects associated with common pregnancy complications, including preeclampsia.
Susan Fisher was chosen as this year's Visiting Professor because of the excellence of her research and its relevance to clinical medicine, and because she is a superb mentor and role model for our trainees and young faculty, said Dr. Carole Mendelson, Professor of Biochemistry and Obstetrics and Gynecology, and Co-Chair of the Women in Science and Medicine Advisory Committee (WISMAC), which organizes the annual event. Dr. Fisher has received several awards for mentorship. Many of her past trainees have gone on to successful careers.
The Professorship is now in its 26th year. WISMAC's goals are to raise the international visibility and recognition of women in science and medicine at UT Southwestern and to provide inspiration and career guidance for our female trainees, faculty, and senior administrators.
The Ida M. Green Distinguished Visiting Professor commits to a 2½-day campus visit. For the second year now, the event also featured a poster session showcasing the research of female trainees and faculty. Fifty-five UTSW faculty members judged 156 entries.
Dr. Angela Shoup, Co-Chair of WISMAC, said providing a venue to recognize the research of UT Southwestern's female scientists, clinicians, and educators is beneficial for career development and facilitates collaborations.
We have observed increased engagement with and awareness of WISMAC's mission at UT Southwestern through this event. This is not only evident at the poster session, but also in increased attendance at the lecture, said Dr. Shoup, Professor of Otolaryngology-Head and Neck Surgery. We have had enthusiastically positive feedback from both participants and those who serve as judges. The poster session allows us to address all of our primary objectives in one event.
---
Poster session winners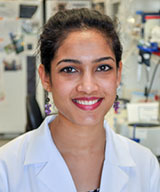 Dr. Anju Sreelatha, postdoctoral researcher in Molecular Biology
Presentation: Protein AMPylation by an evolutionarily conserved pseudokinase
---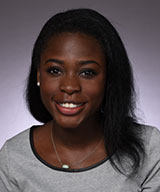 Hayden Mbroh, graduate student researcher in Clinical Psychology
Presentation: Double trouble: Nonsuicidal self-injury and its relationship to suicidal ideation and number of past suicide attempts in clinical adolescents
---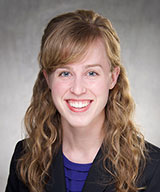 Dr. Katherine Gavinski, third-year resident in internal medicine
Presentation: Relationship between confidence, gender, and career choices in Internal Medicine Graduate Medical Education
---
A week after the event, poster session winners were announced: Dr. Anju Sreelatha, postdoctoral researcher in Molecular Biology; Hayden Mbroh, a graduate student researcher in Clinical Psychology; and Dr. Katherine Gavinski, a third-year resident in internal medicine. Each received a $700 travel award.
The Green Visiting Professorship is sponsored and funded by Southwestern Medical Foundation. WISMAC is a standing committee of UT Southwestern.