'It was an amazing gift': Patients, donors gather to celebrate life at UTSW Transplant Reunion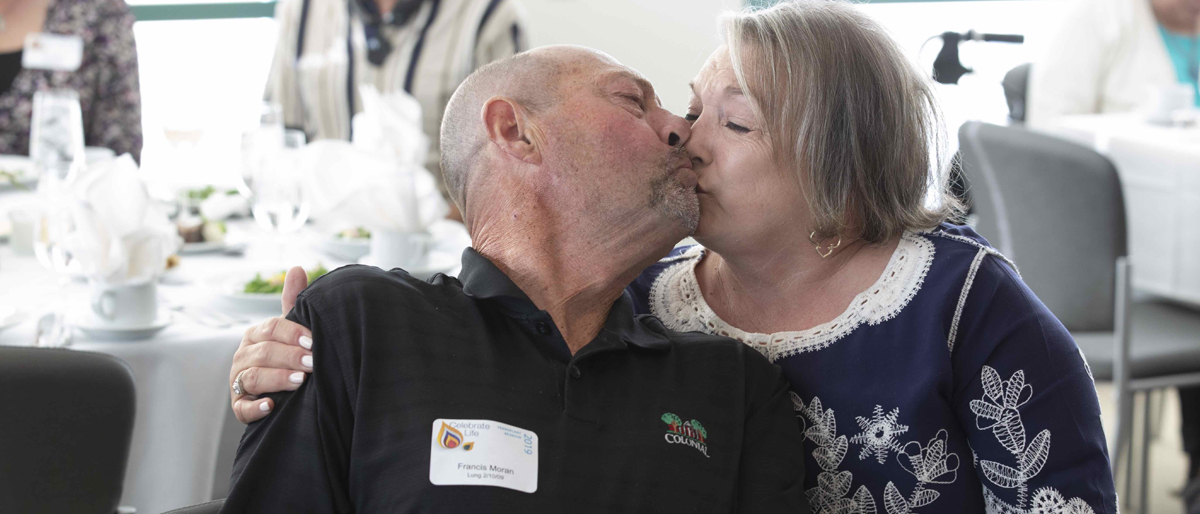 On the 14th floor of the T. Boone Pickens Biomedical Building, Jackie Kelly and Jackie Schoonover chatted like the good friends they are. But there was something very special, and very powerful, at the heart of this gathering.
Gratitude overtook the room as "the two Jackies" joined dozens of transplant patients, organ donors, and their families, who all came together April 26 to attend the annual UT Southwestern Transplant Reunion.
The celebration of life is made possible each year because of the selfless decisions made by donors or their families.
None of us would be in this room tonight if there weren't organ donors. So, it's important not just to sign up on your driver's license, but also consider being a living donor if you're ever called upon, said Dr. Parsia Vagefi, Chief of the Division of Surgical Transplantation and Associate Professor of Surgery.
Dr. Vagefi joined the UTSW faculty in 2018, and under his leadership, liver and kidney transplant volume increased by 66 percent in his first year.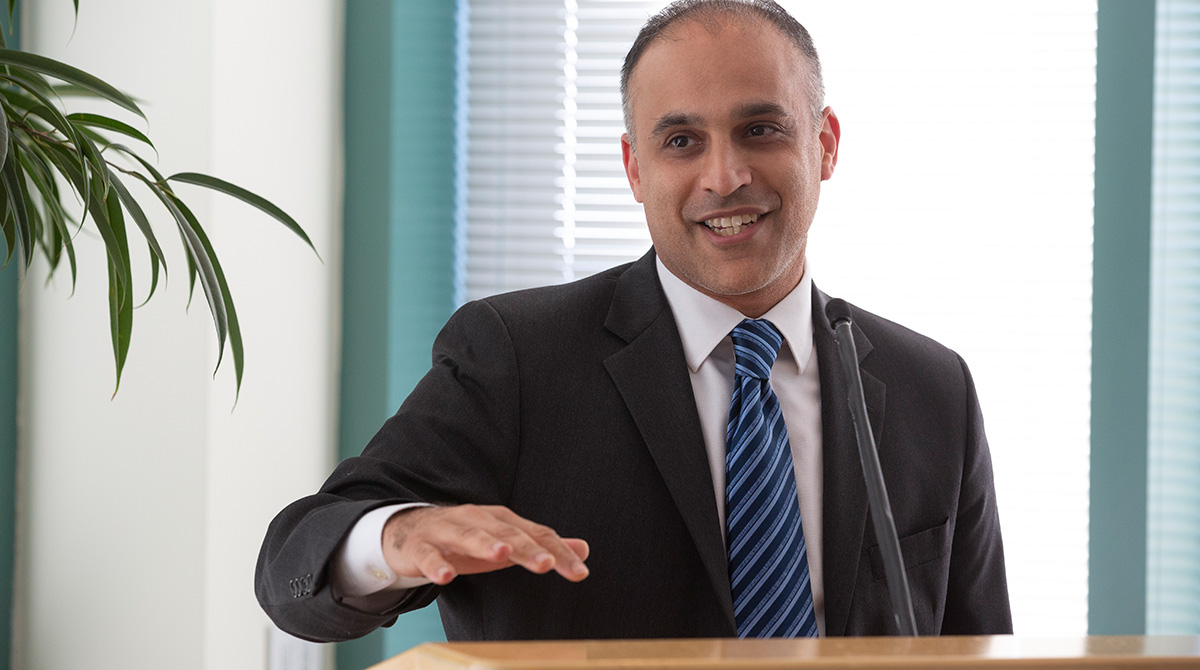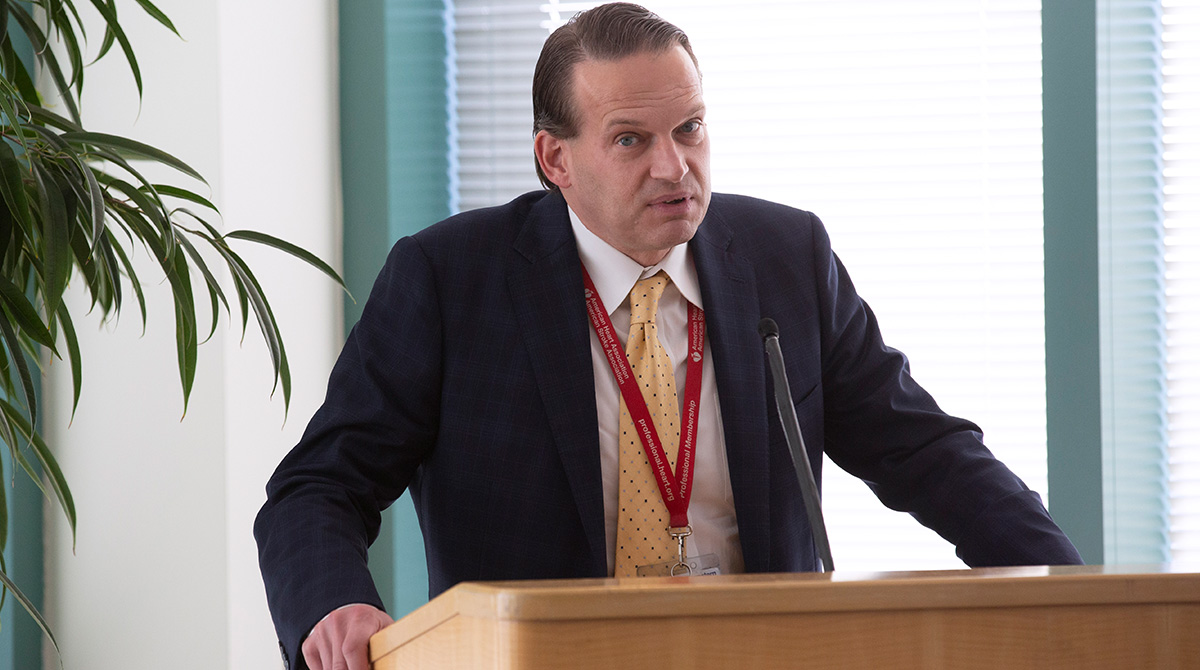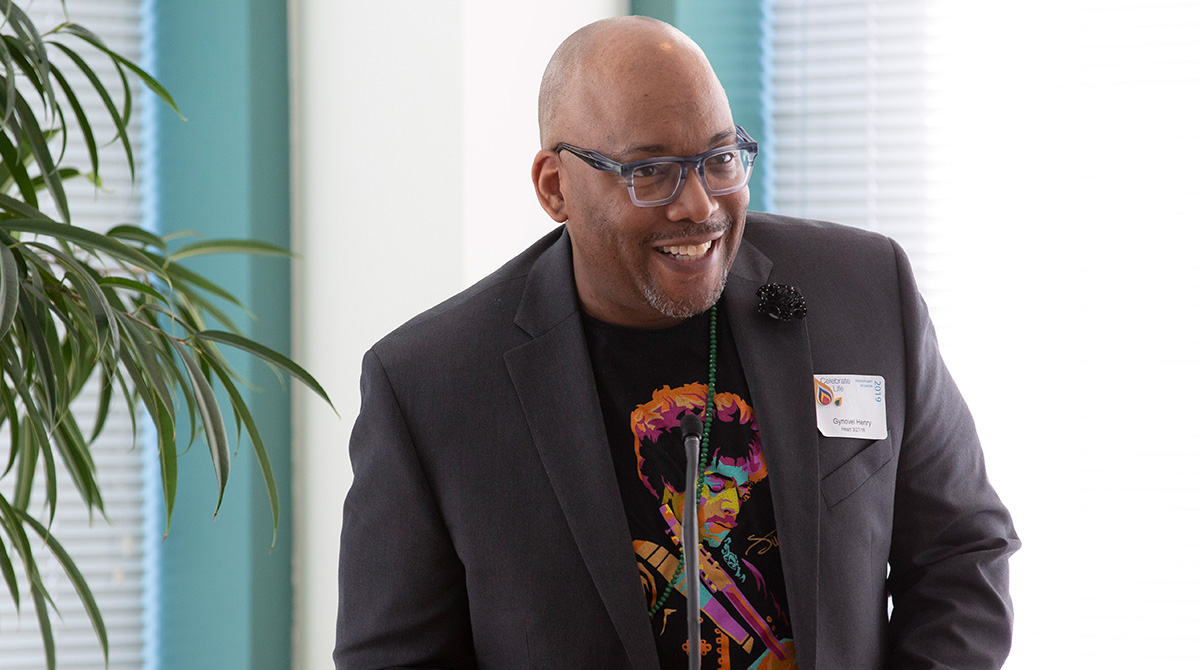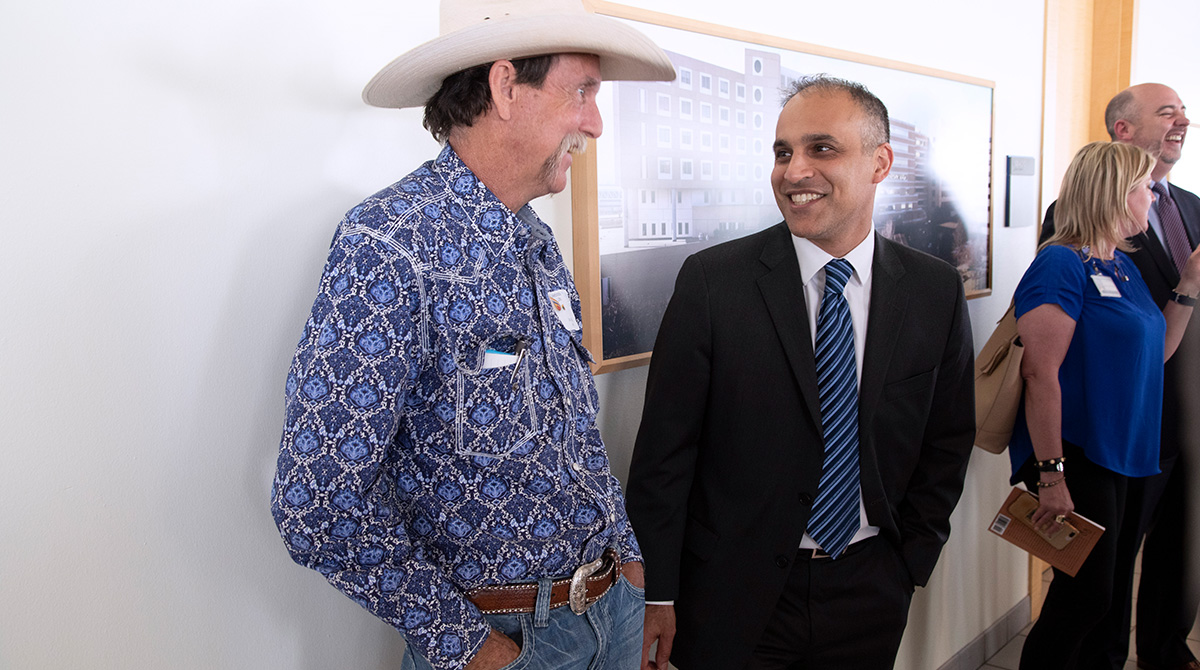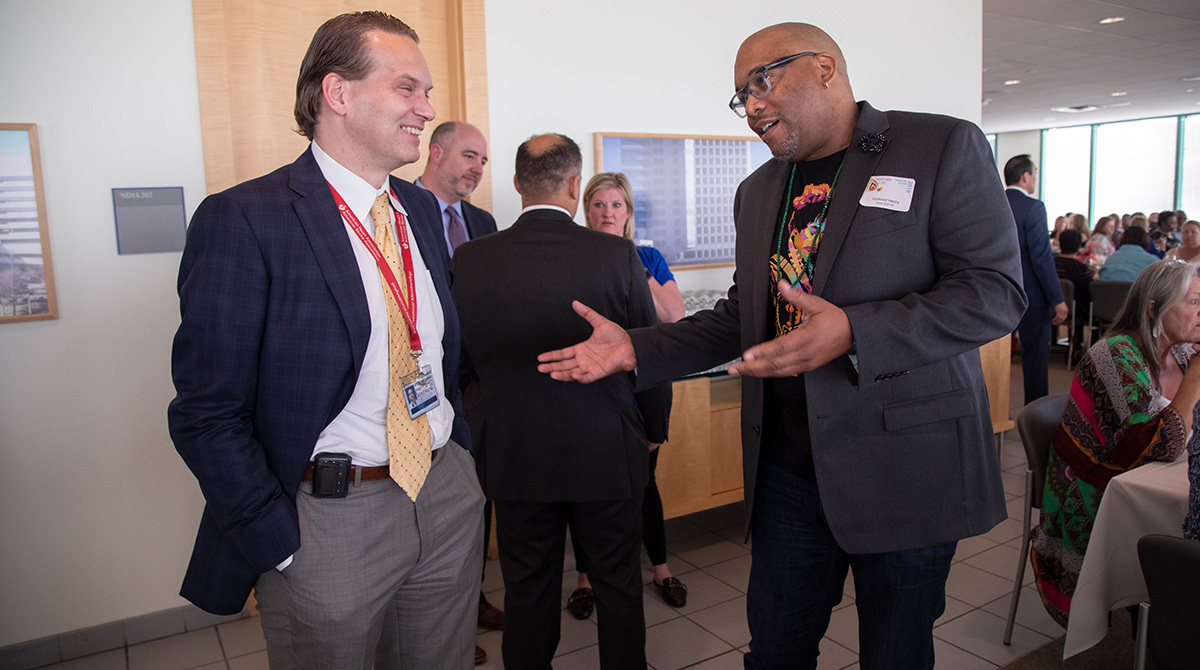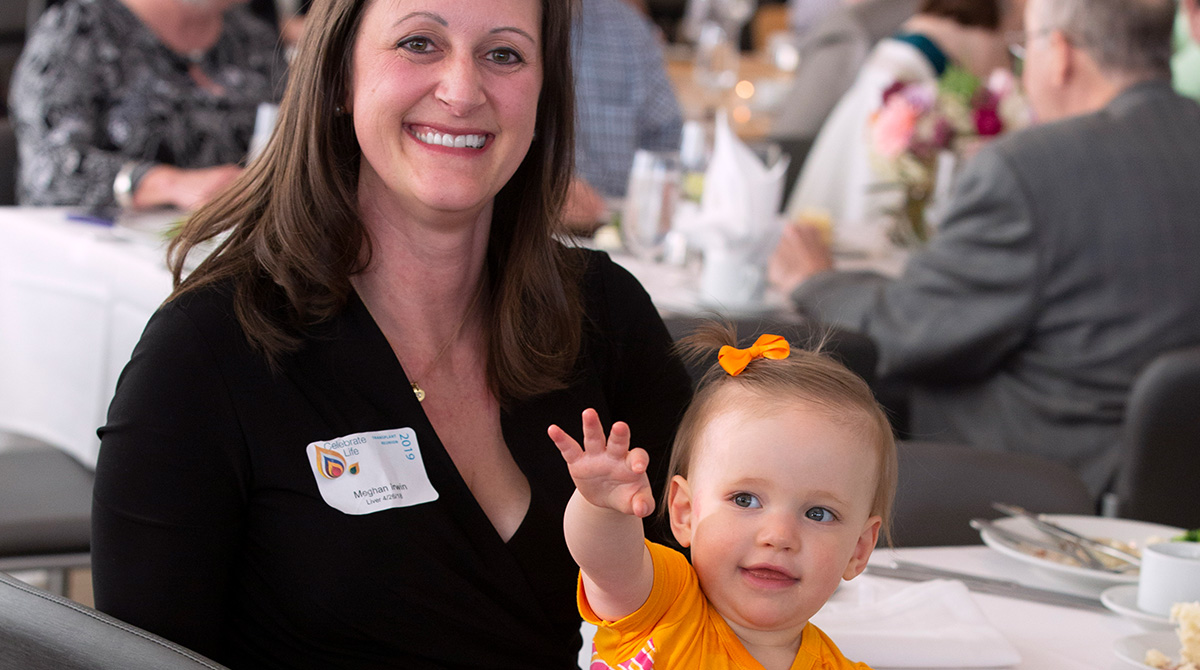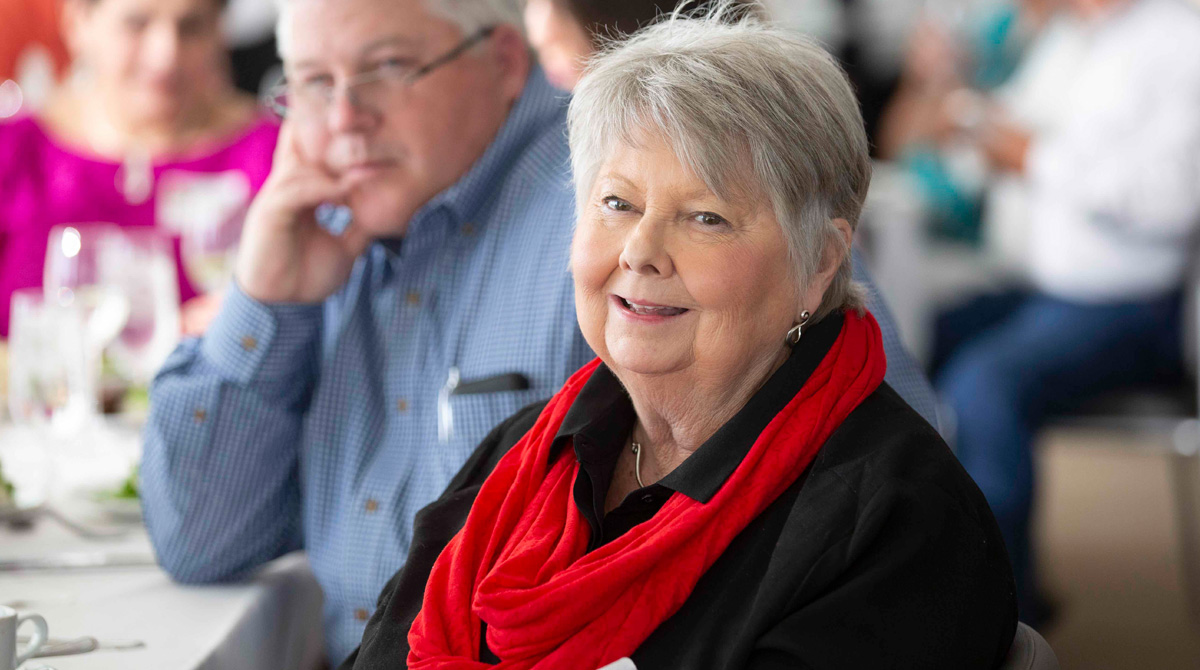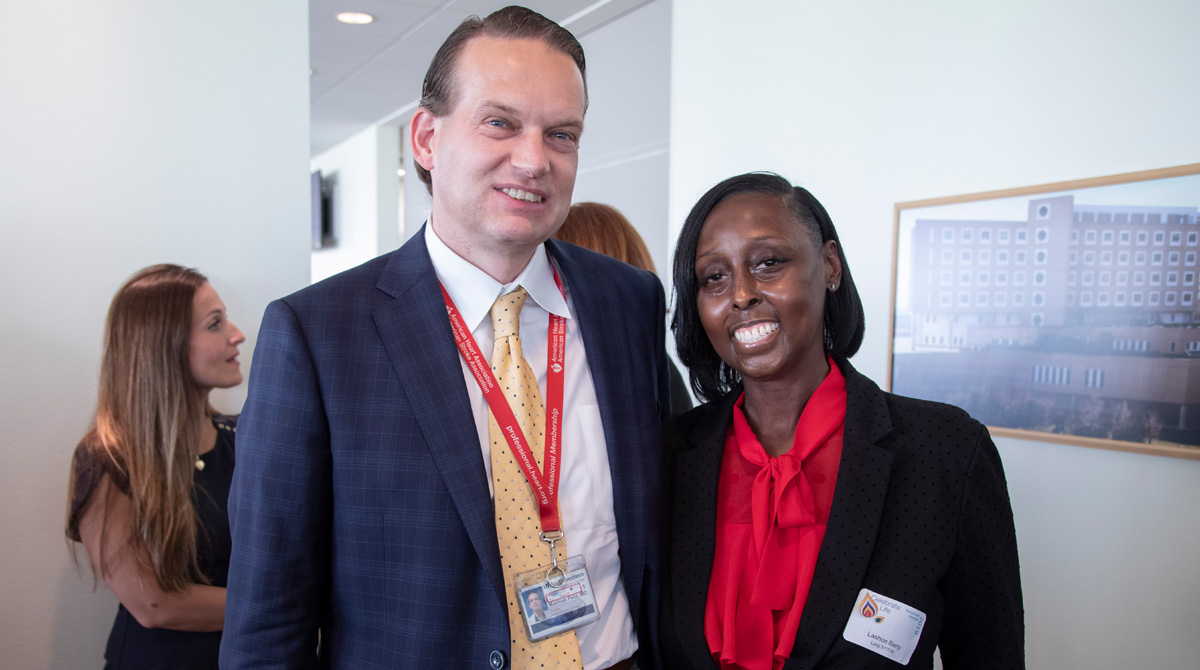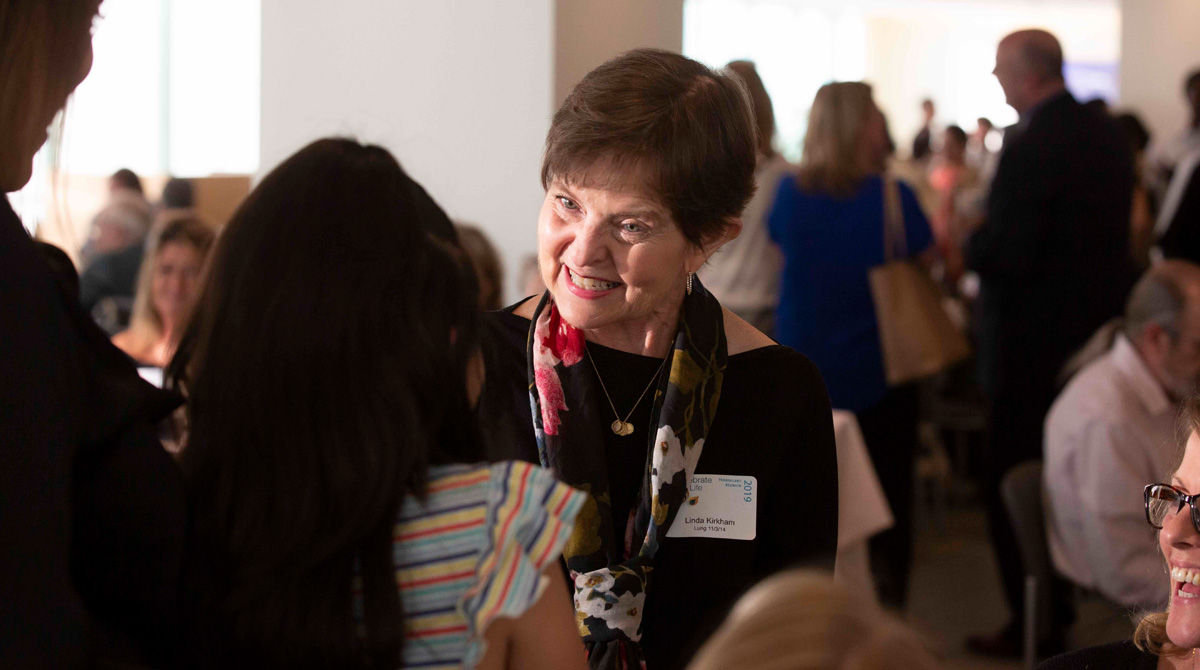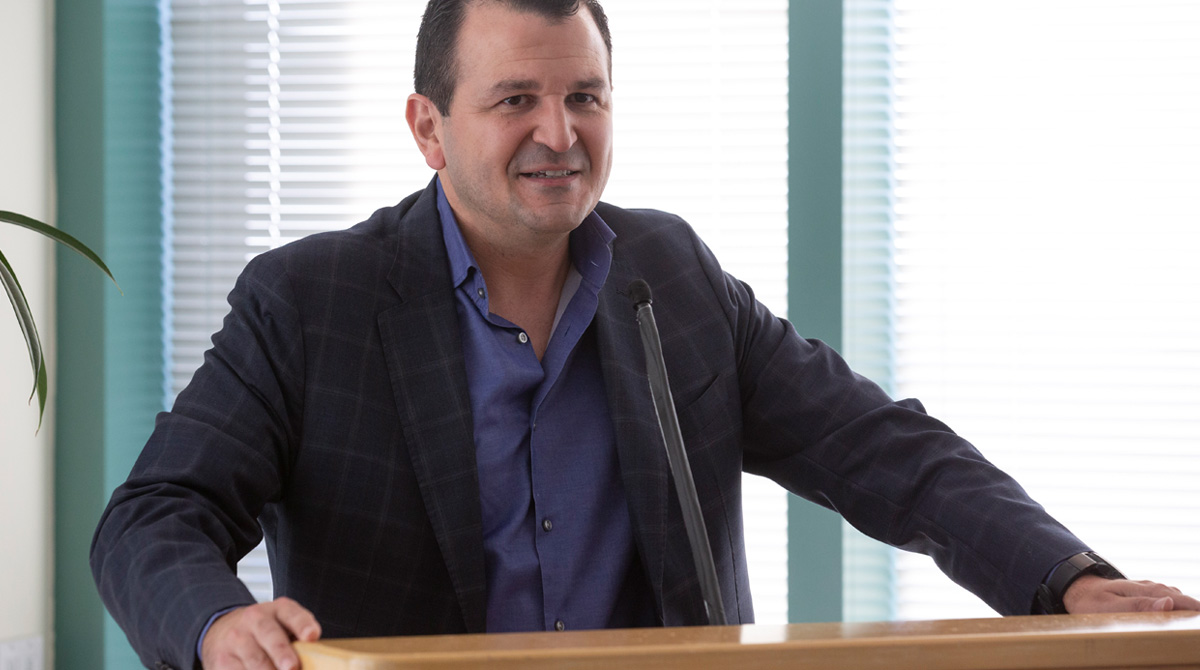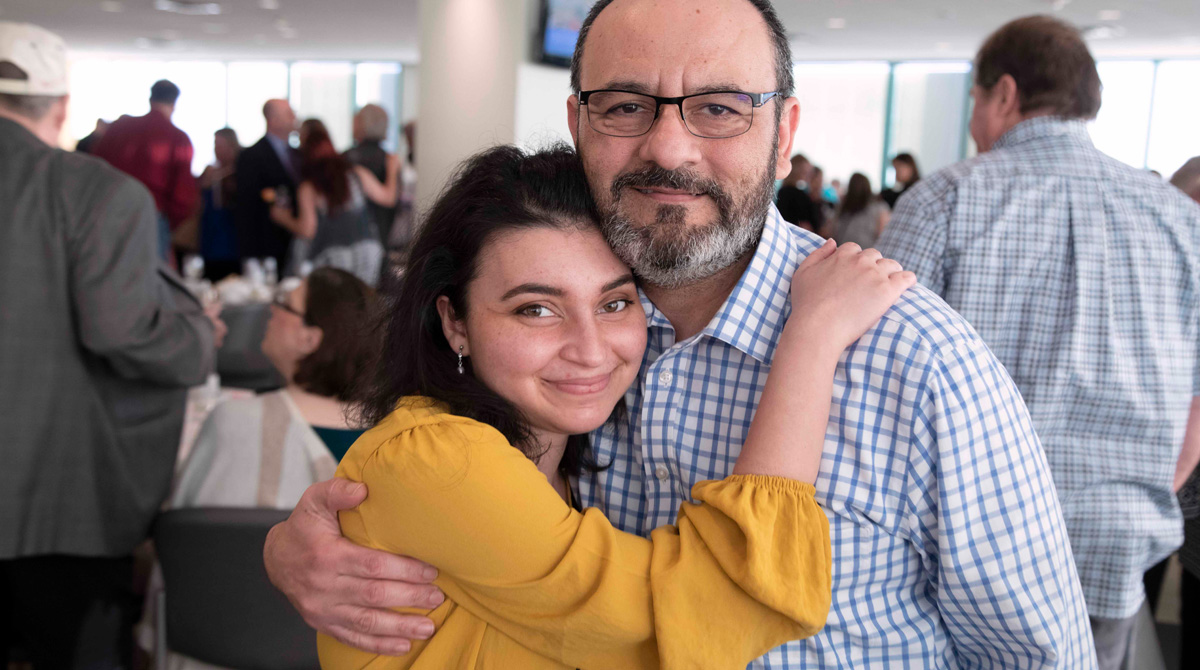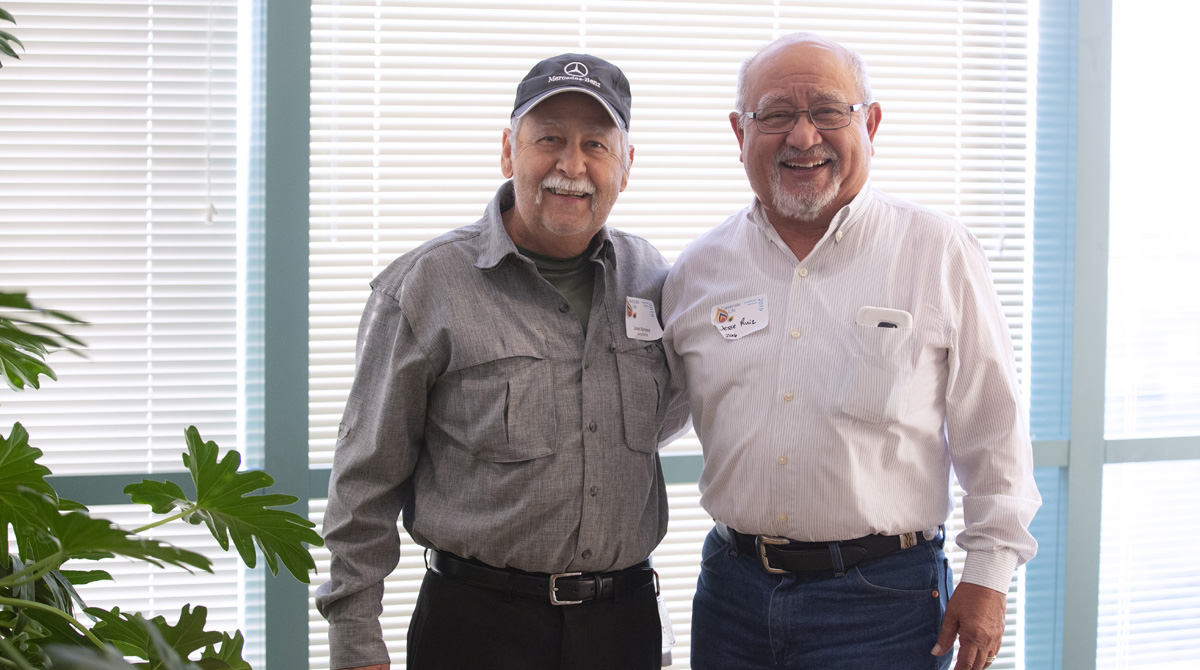 UT Southwestern's living-donor programs offer better long-term outcomes because live donation allows patients to undergo surgery sooner in the course of their illness, with organs from the healthiest of donors.
Center Times attended the Transplant Reunion, where several attendees shared their moving transplant journeys.
A tale of two Jackies
Jackie Schoonover felt powerless. It was 2005, and her sister was dying of cancer.
I was by her bedside when she took her last breath, and I stood helplessly – I couldn't help her, Ms. Schoonover said, choking back tears.
Years later, in 2012, she found herself in a position to save a friend. She seized it.
She and Jackie Kelly became friends after meeting in church years ago. Mrs. Kelly's health battle began in 2002 when her kidneys began to fail and she was placed on dialysis. She improved and was removed from dialysis six months later. Her health would remain stable for five years, but then her kidneys failed again.
When she found herself close to death three times, several of Mrs. Kelly's family members and Ms. Schoonover offered to donate a kidney. The latter was the right match.
Almost seven years after their 2012 kidney transplantation, both women say they are in good health and that the experience drew them even closer.
We're sisters for real, Mrs. Kelly said.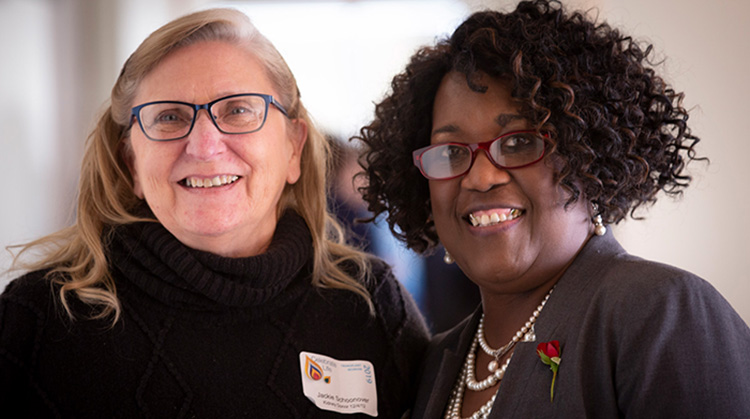 The tragedy Ms. Schoonover experienced with her biological sister influenced her decision to donate to Mrs. Kelly. She's now hopeful her act can inspire others to consider live donation no matter what age.
I was 61 years old when I gave it to her, so I am not some young chick, Ms. Schoonover said. You have to know within yourself this is something you want to do. Donating is not for glory – it's because you're able to help someone.
Now the women have a bond they call spiritual.
Her kidney being in me – for some reason, God has put an intersection in me for her. Mrs. Kelly said. And sometimes I will be going through the day and the Lord will say, 'Pray for Jackie.' And so I will pray for her and call her to see how things are going, and she'll tell me she's going through some things. And so now I feel like that's a connection God has given us.
Last year, Mrs. Kelly published a book about her experience called Going Through: The Journey.
Paired match
Longtime friends Julie Harrell and Tod Hollis came to the reunion for the first time, after having undergone their kidney transplantation in September 2018. Mr. Hollis met Mrs. Harrell's husband in the Army, and their families have remained close. So when Mrs. Harrell needed a kidney transplant, Mr. Hollis didn't hesitate to step up.
It was the right thing to do, and a pleasure and honor to do it, Mr. Hollis said.
Although Mr. Hollis had originally planned to donate directly to Mrs. Harrell, they were not a compatible match. So instead, Mr. Hollis' kidney was sent to a recipient in Minnesota, and their donor's kidney was sent to Dallas for Mrs. Harrell. This paired kidney exchange, sometimes called a "kidney swap," allows patients to receive a living donor kidney transplant even if they have a donor who is not compatible with them.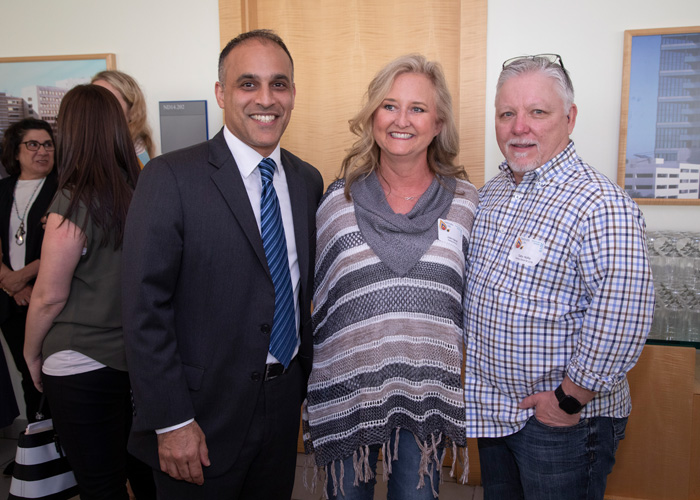 It was a humbling experience that people would be willing to do that, Mrs. Harrell said.
She had previously been diagnosed with polycystic kidney disease, so Mrs. Harrell knew one day she would need a kidney transplant. Her mother also had the condition and more than 20 years before had to have a kidney transplant, too. Because of her history, Mrs. Harrell had been prepared mentally for her fate – except she had always expected that an organ would come from a deceased donor. When donation became her reality, she said she initially felt guilty about accepting such a generous offer from her friend.
It was very hard for me to take a kidney from somebody living, Mrs. Harrell said. But Tod and everyone convinced me that it was a gift he wanted to give. And it was an amazing gift.
Since their transplantation journey, Mrs. Harrell and Mr. Hollis have remained in good health and said the experience has only strengthened their relationship.
Giving thanks
In 2018, UTSW physicians performed 289 heart, kidney, liver, or lung transplant surgeries. The Transplant Reunion is not only an opportunity to celebrate survival, but a chance for patients to thank everyone involved in their care.
"This is great because I get a chance to brag about UT Southwestern," said Ruben Cisneros, a guest speaker at the reunion. "I've been sick a few times and I come in and [the medical staff] are geniuses; they are awesome. They have the best bedside manner. I am a paramedic and I go to the hospital every day and never have I seen this type of patient care anywhere."
After being diagnosed with pulmonary fibrosis in 2016, Mr. Cisneros underwent a lung transplant in 2017. He was on the job transferring a patient from a stretcher to a hospital bed when he got the phone call that he had been matched. Two hours later he was the patient in the hospital, and after a 13½ -hour surgery, he had new lungs.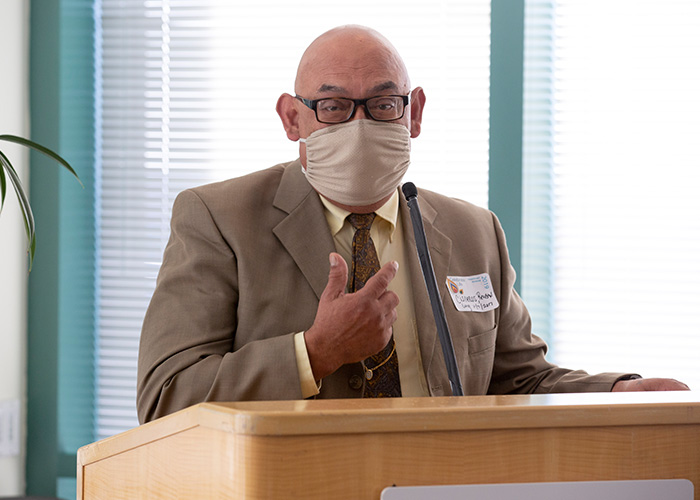 Gynovel Henry, a heart transplant recipient, also shared his health journey as a reunion guest speaker.
Mr. Henry's heart was first weakened when he contracted rheumatic fever in 1984 as a teenager. Although his health did not keep him from playing basketball in high school and college, various heart procedures and several long-term hospital stints persisted throughout his adult life.
During the difficult times, he said, he never wanted to give up. He had heard about UT Southwestern's reputation for quality care, so in 2005 he decided to move from Phoenix to Dallas – specifically to be cared for at UT Southwestern. By early January 2018, his health deteriorated, landing him back in the hospital and requiring him to remain there until he had his heart transplant in March 2018.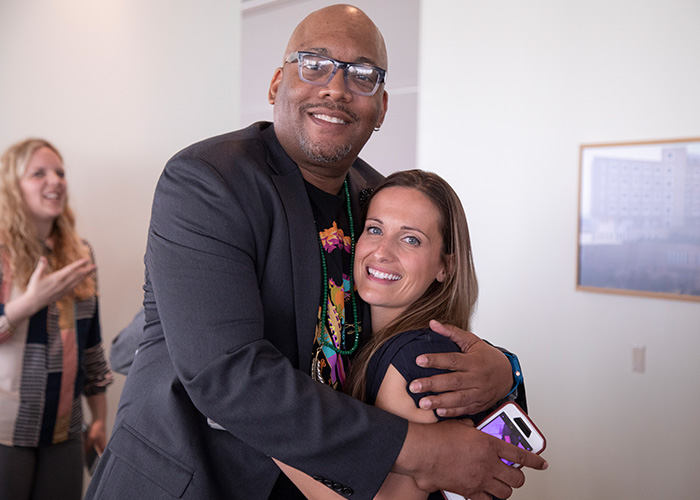 Looking back on all the trials of his health battle, Mr. Henry said he is particularly grateful to the medical teams who have cared for him, and during his speech, he specifically gave a shoutout to his UTSW nurses and physicians.
This isn't about me, this is about the work that they do, Mr. Henry said. They put a lot of time and work into what they do. They have families, just like us. They have ups and downs, just like us. Sure, they come here and do their jobs, but they come here to save lives.