A family affair: UTSW Medical School legacy continues through three generations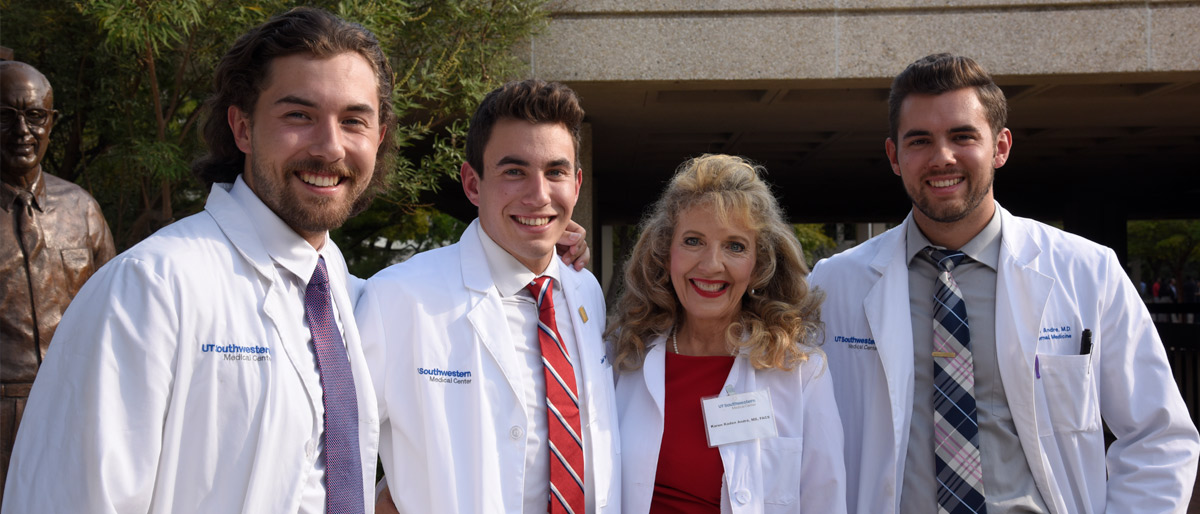 With four current or aspiring doctors in the mix – all connected to UT Southwestern – you'd imagine medicine comes up frequently at Andre family get-togethers. Surprisingly though, that's not the case.
"We talk about the Cowboys, hunting, trucks, and what's happening on Netflix – regular life stuff," said Graham Andre, a first-year student at UT Southwestern Medical School.
But "regular life" for the Andres is far from ordinary, considering their same career choice. Graham is following in the footsteps of his two older brothers, Lincoln Andre, a fourth-year UTSW medical student, and Dr. Kaden Andre, a 2019 graduate of the Medical School and current intern. The three brothers said UT Southwestern's reputation, clinical excellence, exposure to a large and diverse patient population, and proximity to their hometown were deciding factors in attending the same medical school.
But the family legacy of UTSW Medical School alumni actually began two generations earlier with their late grandfather, Dr. Van Kaden, who graduated in 1951. Then their mother, Dr. Karen (née Kaden) Andre, who specializes in ophthalmic plastic surgery, continued the tradition when she graduated in 1980.
The beginning of a legacy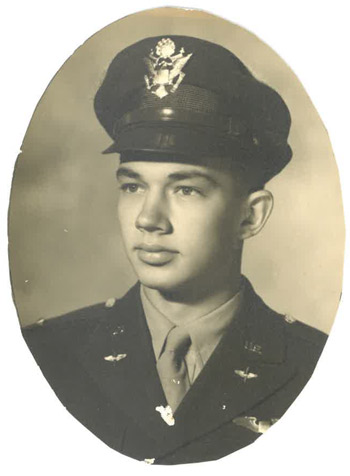 Dr. Kaden's path to becoming a physician began as a pre-med student at the University of Tennessee. However, his plans got put on hold in 1942 when he was drafted into the Army Air Corps during World War II, serving as a B-29 pilot.
"The night before, he had all his finals in organic chemistry and in all his hard courses. He had to leave and join the military and he lost all the credit for those classes even though he had been getting straight A's," Dr. Karen Andre said.
When the war ended, Dr. Kaden resumed medical training. He moved back to his native Texas, completed pre-med at North Texas State University (now the University of North Texas), and then enrolled at UTSW.
He then completed his residency in Houston and returned to his hometown of Gainesville, Texas.
"He wanted to go back home and raise his family in a small town," Dr. Karen Andre said. Dr. Kaden later moved his family to Greenville where he then focused on his surgical career.
She holds fond memories of her father's life as a small-town physician. They include him coming home with bags of vegetables from patients who were unable to pay cash for their medical visits, training as a medical student herself in his operating room, and the fanfare her father received for reattaching the arm of a man injured in a farming accident – a surgery that was rare at the time.
Like father, like daughter; like mother, like son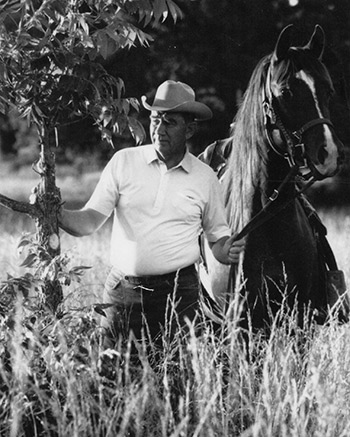 Dr. Karen Andre's father – and her Christian faith – both played roles in her decision to become a doctor because of her interest in missionary work. (She's served in Haiti and continues short-term missions presently.)
"I believed my father had a lot of wisdom, and I knew I could trust his counsel," Dr. Karen Andre said. He advised her to think about medical school "because as a doctor you can then take care of your own family and serve in any country in the world."
Taking her father's advice, Dr. Karen Andre opted for medical school and chose UT Southwestern. She later joined the UTSW Department of Ophthalmology as a faculty member and surgeon, serving from 1987 to 1991.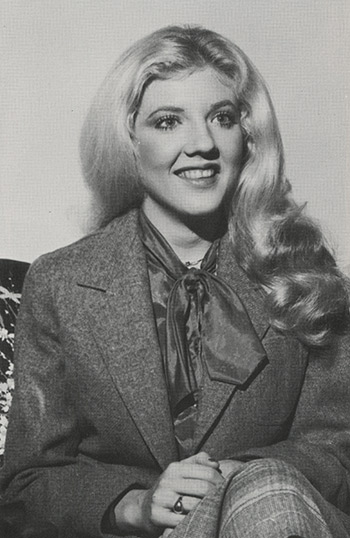 Today, she operates a private practice in Greenville. The field of ophthalmology attracted her, Dr. Karen Andre said, because evidence of many diseases are revealed in the eyes. It's also a surgical specialty that she felt would allow her to have the family life she desired – she has six children who have all essentially grown up in her office.
She made a nursery in the back of her office to tend to her children as babies, and as they aged she routinely homeschooled them there. Seeing the commitment she was able to keep to both her family and the interactions she had with patients are other reasons her sons said they were attracted to medical careers.
In addition to her three sons' medical career pursuits, her 20-year-old daughter is an aspiring nurse. Her four eldest children have also worked in their mother's office in support staff roles. (Her two youngest daughters are teens and still in high school.)
"Growing up, I got to see from an insider perspective what medicine and patient interaction were really like, so going into college I knew I wanted to go into medicine," Dr. Kaden Andre said. "Mom shared the great impact that medicine has had on her life from her perspective as a physician."
Dr. Karen Andre added that she was careful not to sway her children's decisions and that her biggest concern was that they be of service to others. Service is a principle the Andres said they all value deeply as Christians.
"I wanted them to do something they enjoyed and that required thinking, and something that they had the potential to do in any country, as well as serve people by doing excellent work," she said. "Medicine gives you an opportunity to serve anybody and people in need."
The influence she had on her son Kaden, however, was strong enough that he plans to practice ophthalmology just like her. He is currently a preliminary intern in an ophthalmology residency.
Carrying on the legacy
Throughout their lives the Andre brothers, who now live in a townhouse together, have remained in close proximity. Besides being home-schooled as children and teens, the brothers all attended Texas A&M University-Commerce as undergraduates. They said living together provides needed support.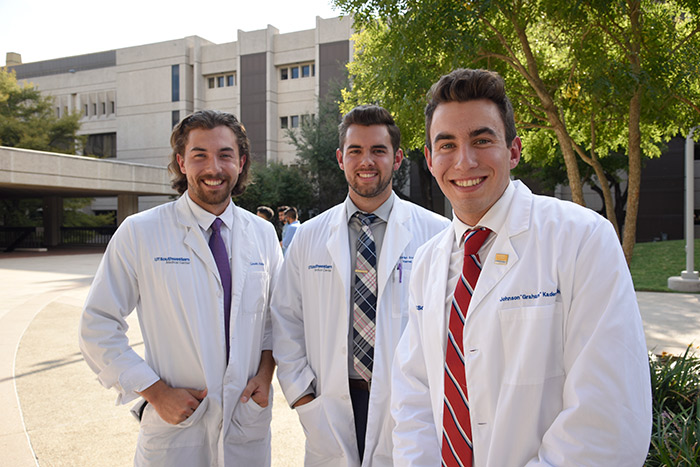 "It's nice when we're home at the same time and able to connect, and if I am struggling with something in school they can reassure me that they went through the same thing. It's a really close friendship and mentorship," Graham said.
Lincoln said it's important for him to be a support system for his little brother because he himself struggled as a new medical student as the difficulty of the classwork felt overwhelming. He turned to his mom, older brother, church, and counseling for support. Lincoln advises new medical students not to feel embarrassed about seeking assistance if needed.
"Medical school doesn't just test you mentally, it tests you emotionally and spiritually as well as physically because you push yourself every day to gain more knowledge and to exceed your own expectations," Graham added.
But challenges for the first-year medical student are nothing new. As a child, he overcame a much tougher medical battle with osteomyelitis, a bone infection in his hip and spine that regularly kept him in the hospital from the ages of nine to 16. He said that illness is the biggest factor that influenced his decision to become a doctor.
"Being on the patient side of it, I understand the toll a long illness takes not only on the patient but also their family," he said. "Knowing that, I think I will be a more empathetic and compassionate physician."
Graham said he might pursue pediatric orthopedic surgery.
Meanwhile, Lincoln, who is currently interviewing for residency programs, plans to specialize in orthopedic surgery.
"I think of what it would be like to not have the mobility that I would want if my musculoskeletal system was failing me and I understand that almost every part of my life would be impacted," Lincoln said.
The Andre brothers each expressed some interest in practicing in communities similar to where they were raised, given their love of the outdoors and affection for growing up on a farm in a small community.
"I really like working in a rural setting and I think it affords the ability to spend more time with your patients and get to know them as people," Lincoln said. "I like the idea of being part of a community and I have seen how my grandfather and mother have impacted the town that we grew up in."