Meet the winners of the Strauss Service Excellence Awards for Q4 and Q1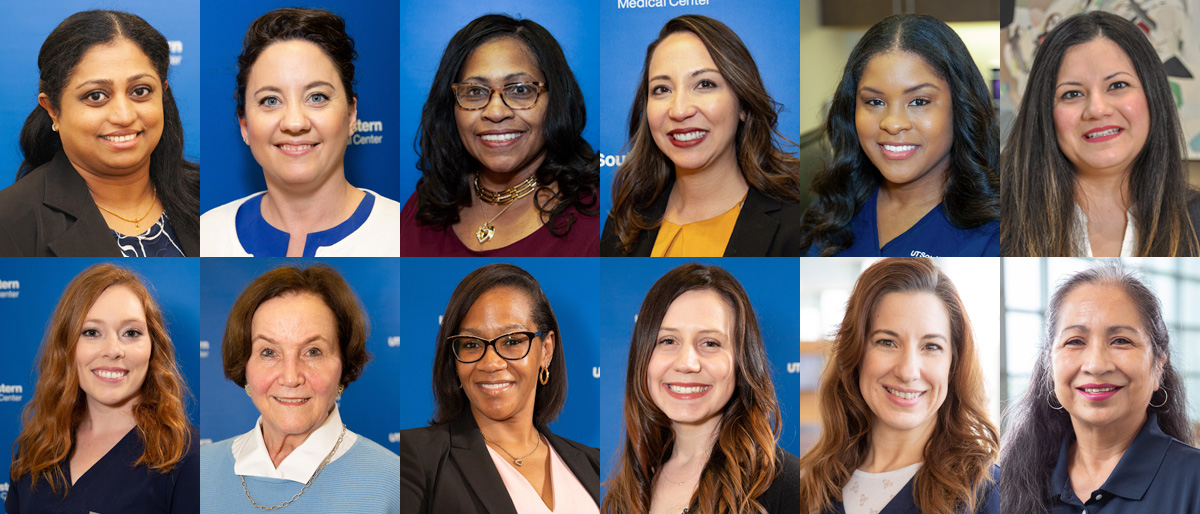 Congratulations to the fourth quarter 2018 and first quarter 2019 recipients of the Diana and Richard C. Strauss Service Excellence Award, honoring employees who exemplify excellent care and service, professionalism, a positive attitude, dedication to teamwork, dependability, enthusiasm, and compassion for patients, guests, and co-workers. The awards are presented quarterly throughout the calendar year. The following employees were selected for their outstanding care and service during the fourth quarter.
Q4 2018
HOSPITALS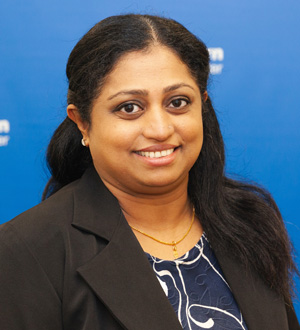 Smitha Issac, RN, MSN, CCRN
Charge Nurse, 7 South Surgical Intensive Care Unit
Clements University Hospital
Smitha Issac joined UT Southwestern in 2010, and today as a Charge Nurse on 7 South Surgical ICU at Clements University Hospital, she is a prime example of the characteristics an employee should embody. In the words of a colleague: "She is a smart, prudent nurse passionate about educating others to increase their knowledge about nursing and their health." While working as a Charge Nurse, she also earned her master's degree from UT Arlington, fulfilling her dream of becoming a family practitioner. Ms. Issac has shown great passion for her career by being a representative for the Clinical Ladder Committee, representing UTSW in the community Big Thought Event, and teaching at the skills fair at UTSW Medical School. Outside of work she loves to travel and spend time with her family. She and her husband have two daughters, ages 12 and 14, who keep the family busy with their piano and dance recitals.
---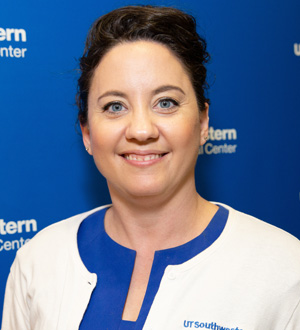 Shannon Luck, RT(R) (CT), ARRT
CT Supervisor, Imaging Services
Clements University Hospital
Shannon Luck began her career at UT Southwestern as a Staff CT Technologist at the Outpatient Building in 2015. Today, as a CT Supervisor for Imaging Services, she is responsible for keeping 12 CT scanners across DFW in exceptional shape. Her favorite part about her role is traveling to each location because it allows her to meet people from all areas of UTSW. For the past two years, Ms. Luck has led the Imaging Services team in the Heart Walk. She also volunteers to head up projects that include process improvement and better workflow efficiencies. She partners with Human Resources to provide guidance on employee concerns and ways to help them deal with life changing events outside the workplace. Colleagues appreciate her "we can make this happen" attitude. Away from work she enjoys taking trips on her Harley with her husband, who have a daughter and son. Their daughter has enlisted in the U.S. Air Force, and they're preparing to send her to basic training.
---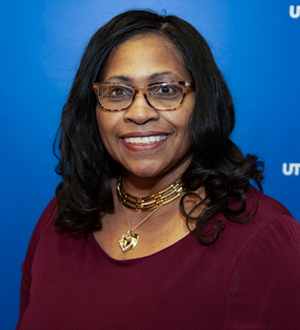 Carmencita Ordu
Supervisor, Clinical Support Services
Logistics and Value Analysis Department
In 1996, Carmencita Ordu joined UT Southwestern as a Senior Administrative Assistant for Prosthetics and Orthotics for the School of Health Professions. Colleagues know her as an indispensable part of the UT Southwestern family due to her determination to excel at any task placed before her. This was proved when she successfully managed the implementation of UTSW's new lab courier department. Ms. Ordu is also respected by external courier services, which look to improve their own operational performance using her management style with internal employees as a foundation. Outside of work, Ms. Ordu invests time in her church, leading the education ministry, serving on the board of directors, and being the church clerk. She loves her family and enjoys spending as much time as possible with her two daughters, son, and parents. She found a new passion for cooking and loves to prepare salmon in a variety of ways.
---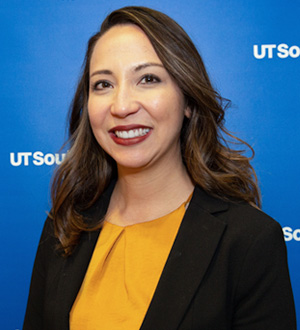 Michelle Roberson, MSN, RN-BC, CMSRN
Nurse Manager, 12 South
Clements University Hospital
Michelle Roberson has held a number of different positions https://www.amsn.org/ s at UTSW, beginning as a Patient Care Technician at St. Paul University Hospital in 2006. She became a nurse intern in 2006, and her commitment and skill set carried her through the ranks to become Nurse Manager of 12 South in Clements University Hospital in 2017. Ms. Roberson's favorite aspect of being a Nurse Manager is the opportunity to speak with patients and hear their positive feedback about their Clements stay. She enjoys being part of a larger nursing community. She has been involved in the Texas Nurses Association for two years and the Academy of Medical-Surgical Nurses for nine years. Colleagues, describe her as "a role model in each aspect of PACT." Ms. Roberson and her husband have a son and a daughter who keep them busy with piano and dance lessons. She also enjoys traveling with her family.
---
CLINICS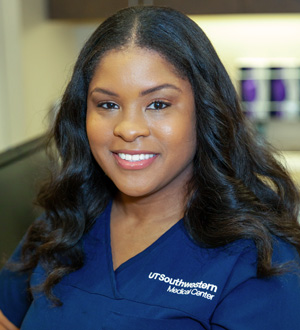 Treone Driver, LVN
Ambulatory LVN
Family Medicine Clinic
Treone Driver has worked for the UTSW Family Medicine Clinic for almost 10 years, dedicating herself as an ambulatory nurse to provide excellent service and quality care to all her patients. She portrays compassion and kindness on a daily basis, and patients and staff alike truly appreciate Ms. Driver and all of her hard work. The Family Medicine Clinic is honored to have her on the team. She is currently pursuing her BSN.
---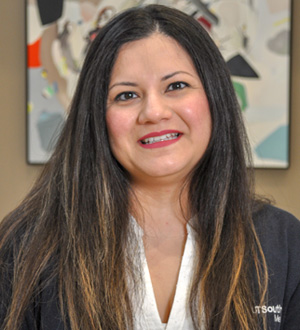 Nina Facundo
Clinic Staff Coordinator
Ob/Gyn and Maternal-Fetal Medicine Clinic
Nina Facundo serves as a Clinic Staff Coordinator for the Ob/Gyn and Maternal-Fetal Medicine Clinic and has been a dedicated employee within the Obstetrics and Gynecology Department for the past nine years. She excels in her role overseeing CSAs in day-to-day job responsibilities. She also ensures that all the internal and external referrals are maintained and in compliance with Ambulatory guidelines. Her dedication has allowed the Women's Center and Ob/Gyn departmental report card to rank between 96 and100 percent quarterly. In addition, Ms. Facundo does an outstanding job monitoring registration work queues and MyChart appointment requests. She helps patients with the coordination of upcoming surgeries and consistently performs superior work.
---
Q1 2019
Hospitals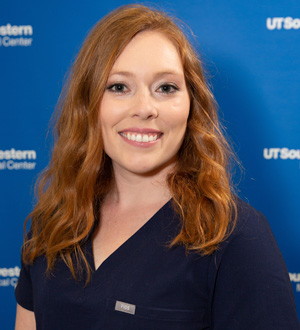 Amanda Lidster, RD, LD, CNSC
Registered Dietitian
Clements University Hospital
Amanda Lidster began her UT Southwestern career in 2015 as a Registered Dietitian at Clements University Hospital, where she enjoys the opportunity to work with a wide variety of people. Ms. Lidster has volunteered to lead National Nutrition Month initiatives every year since joining UTSW and also volunteered at the Heart Walk in 2018. In February 2017, she received the Meritorious Service Award followed by a silver PACT pin for 2018.Colleagues recognize her "positive and professional attitude and demeanor." When she is not at work, she loves to hike and rock climb. She and husband Paul recently returned from a trip to Yosemite. They celebrated six years of marriage in June.
---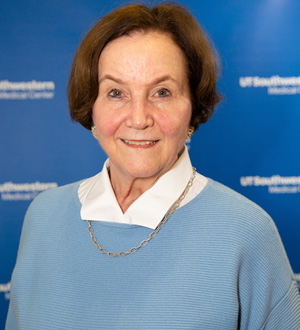 Elizabeth Phillips, BSN, RN
Registered Nurse, Surgical Services
Clements University Hospital
Elizabeth Phillips has served as a Registered Nurse in the Surgical Services Department at UTSW for 11 years. She loves being a nurse for many reasons, especially the opportunities to advocate for each and every one of her patients, to be a preceptor for new nurse graduates, and to train nurse resident interns in the operating room. Colleagues describe Ms. Phillips as "the leader of the pack," adding: "You can guarantee that if she's your partner for the day, your own workload will be lighter than usual." She enjoys working at a teaching hospital where she has the opportunity to witness unusual cases. Retiring later this year, she is sad to be leaving the job she loves but excited to try new things, such as pickleball. She also will stay busy with her three children and seven grandchildren, including visiting the Perot Museum and attending sporting events.
---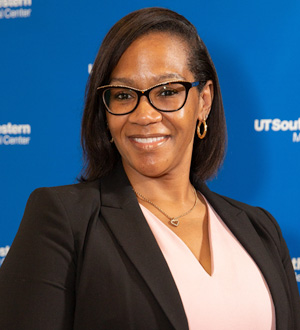 Angela Robinson
Administrative Coordinator, Hospital Administration
Clements University Hospital
Angela Robinson began her career at Clements University Hospital as a Hospital Coordinator in October 2015. She never thought she would be working with a CFO, but it turns out she thoroughly enjoys learning more about the financial side of the hospital. She also enjoys and appreciates all of the opportunities she has to interact with fellow colleagues in different areas of the hospital. Co-workers say Ms. Robinson has a wealth of knowledge related to UTSW operations and processes and a positive communication style and demeanor. When she's not working, Ms. Robinson devotes her time to her children. Her youngest son, who is 7 feet, 1 inch tall, attended LSU on a basketball scholarship and is currently working out with professional teams, and her daughter, a rising high school junior, plays year-round volleyball.
---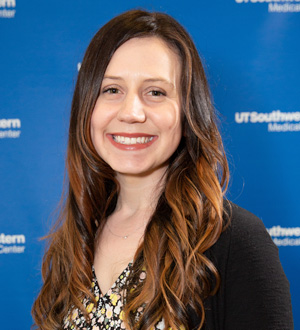 Kelsey Wright, BSN, RN
Registered Nurse, Medical Intensive Care Unit
Clements University Hospital
Upon graduating from Texas Woman's University with a degree in nursing, Kelsey Wright joined UTSW in 2012 as a Registered Nurse on the General Medicine floor. In 2015, she transferred to the Intensive Care Unit. Just a few short months ago, her husband joined her and started working at UTSW as a nurse in the Surgical ICU. Ms. Wright enjoys the relationships she has built with fellow colleagues who support and encourage her at and outside of work. She is known for her compassion for patients. A colleague said: "She doesn't just see a disease that needs to be treated, and she remembers that the patients she treats are humans from all walks of life who need a nurturing hand." She loves to bake and in 2017 had a part-time seasonal job at Emporium Pies. She also loves to do yoga and read fictional books – she is part of a book club on her unit that meets quarterly.
---
CLINICS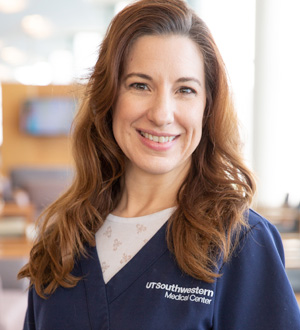 Laurie Marroquin, RN
Ambulatory RN Coordinator
Obstetrics and Gynecology
Laurie Marroquin displays outstanding customer service. She shows compassion to patients whether she's working with them over the phone or face to face. Always warm and welcoming, she offers professional service with concern for her patients. Ms. Marroquin's ability to communicate and interact with other clinic members and departments to meet patients' needs is remarkable. In addition, she always has a terrific attitude and a genuine smile.
---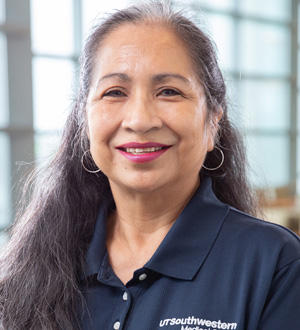 Monica Salazar
CSA-II
Multi-Specialty Clinic
Monica Salazar's daily performance basis is exemplary of PACT standards. Her good judgment and dependability have earned the confidence of those who work with and are helped by her. She shares what she learns with her team and has established credibility and trust with all of her colleagues.