Science in the City brings research to life for the public to explore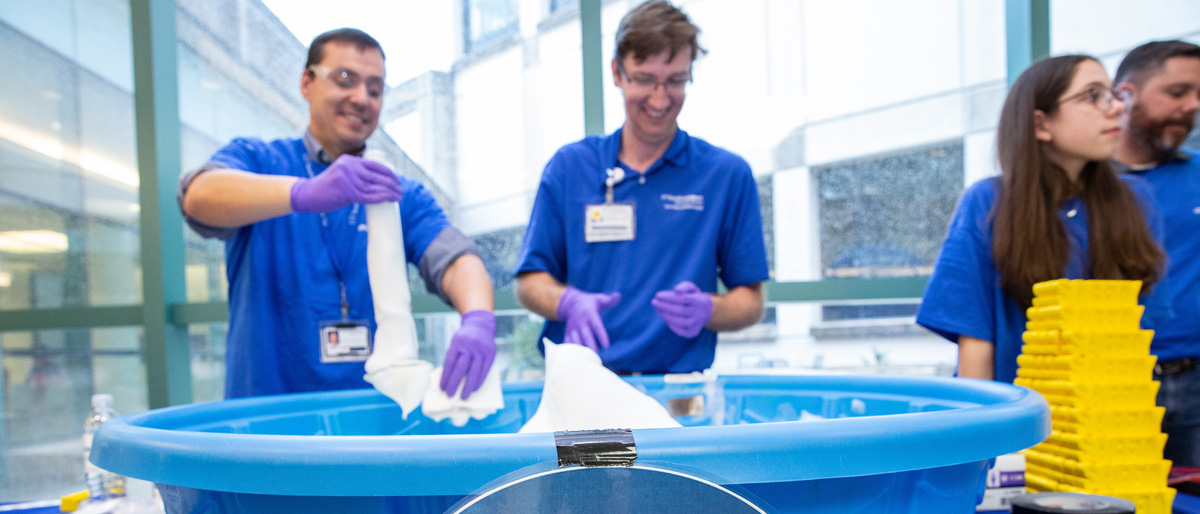 This story was originally posted on Center Times Plus on April 15.
---
UT Southwestern and The Dallas Morning News joined forces recently to open the doors of research labs to the Dallas-area community with Science in the City. On any given day at UTSW, groundbreaking research and medical miracles are taking place – and this event provided a behind-the-scenes look.
On Saturday, April 6, the commons area of the T. Boone Pickens Biomedical Building housed exhibits full of brains, hearts, and faux germs galore. Visitors young and old trickled in to explore stations that included "Ask a Cancer Scientist" and "Ask a Heart Scientist." At the "Ask a Brain Scientist" station, visitors could touch or hold an actual human brain. The Lyda Hill Department of Bioinformatics showcased its virtual reality game developed during a recent hackathon.
The event marked the second year for Science in the City, a community initiative to allow the public inside the research labs that are changing the world of science and health care.
Being able to talk to people who do research gives the public a better understanding of what we're doing and why, said Anne Ojo, a UTSW neuroscience graduate student who helped staff the "Ask a Brain Scientist" table. Research is not just about learning, but being able to apply it to medicine and help the community.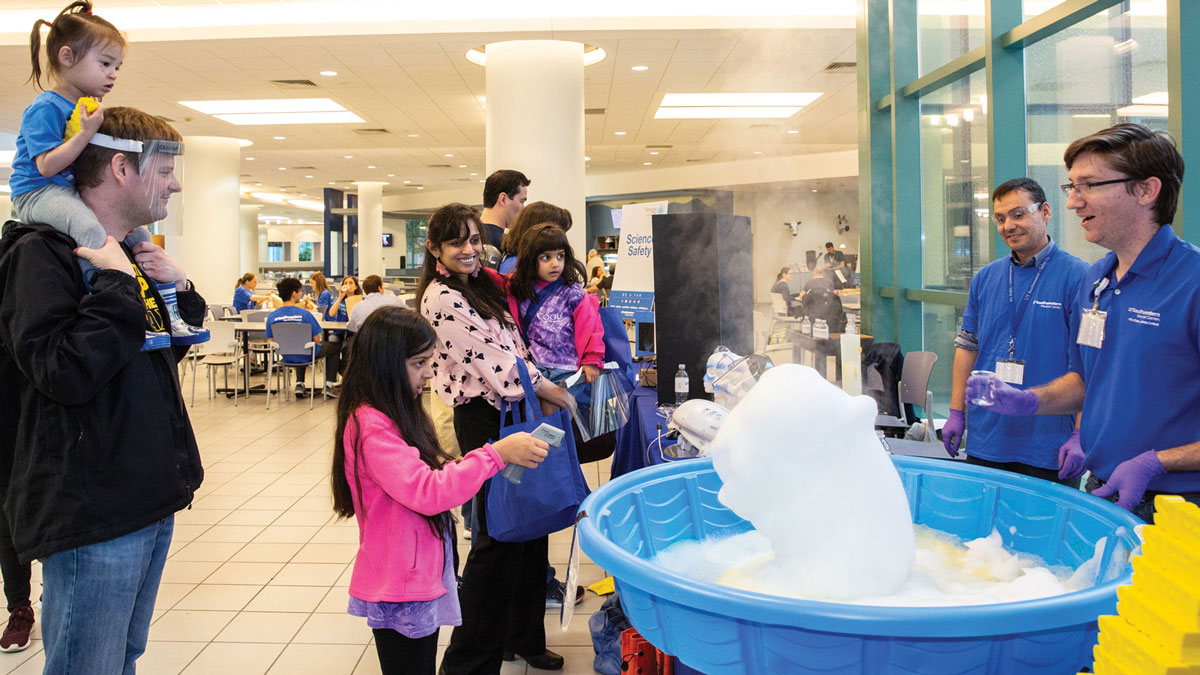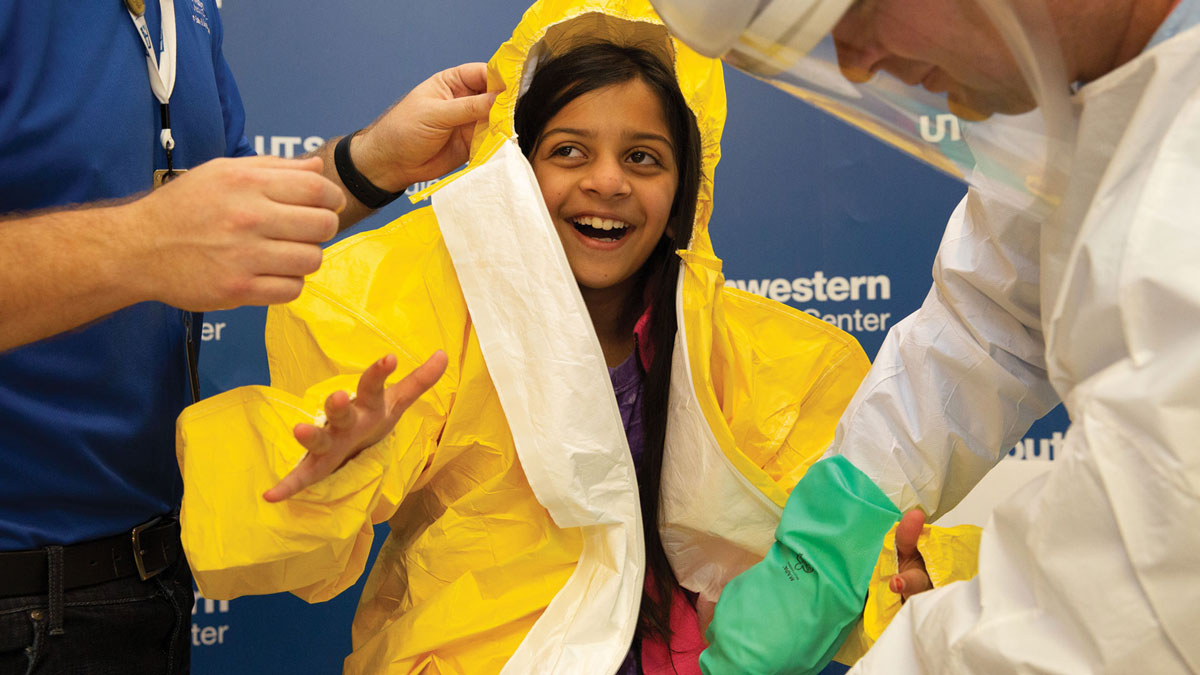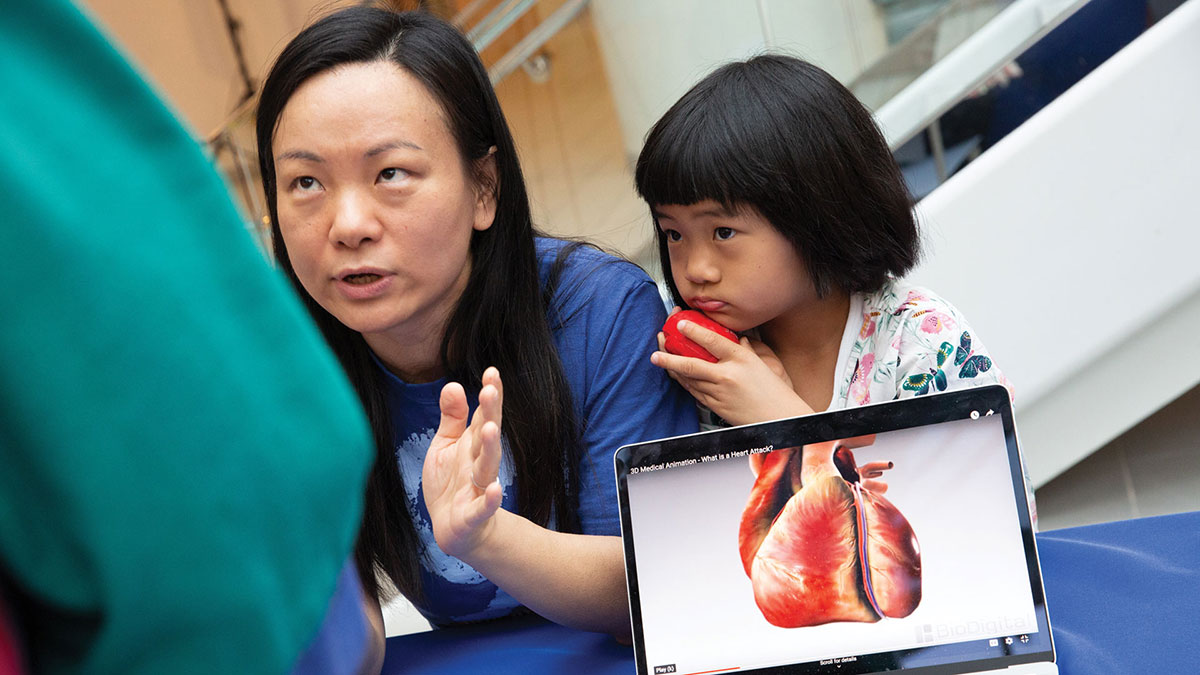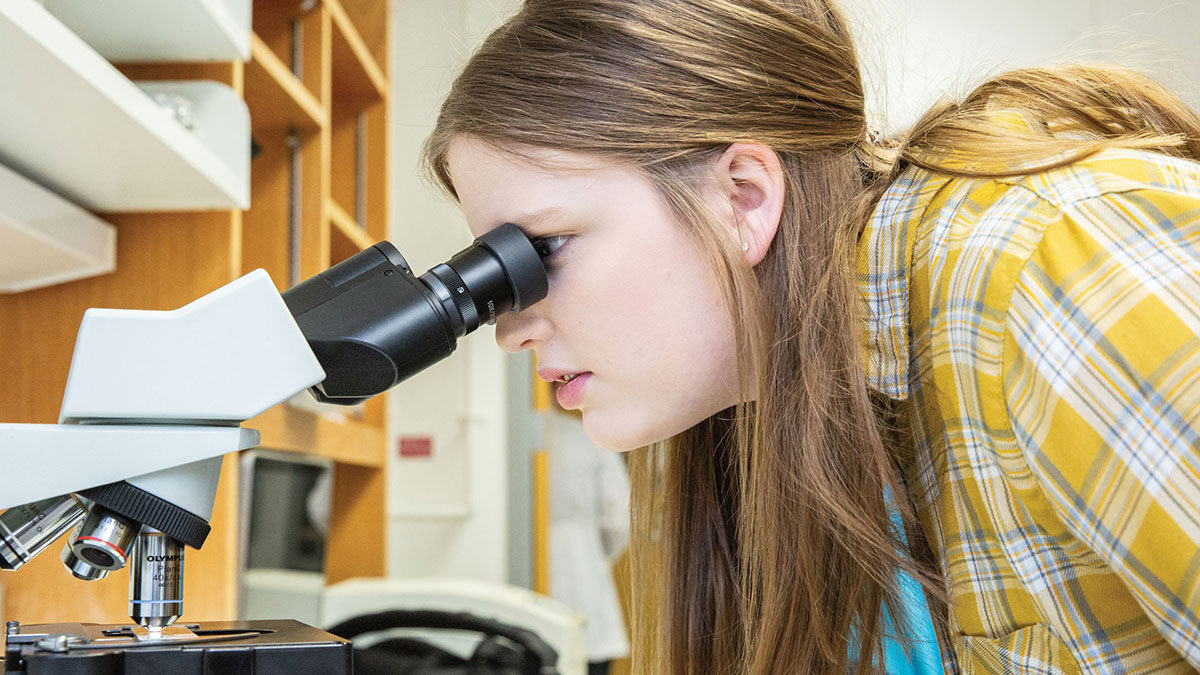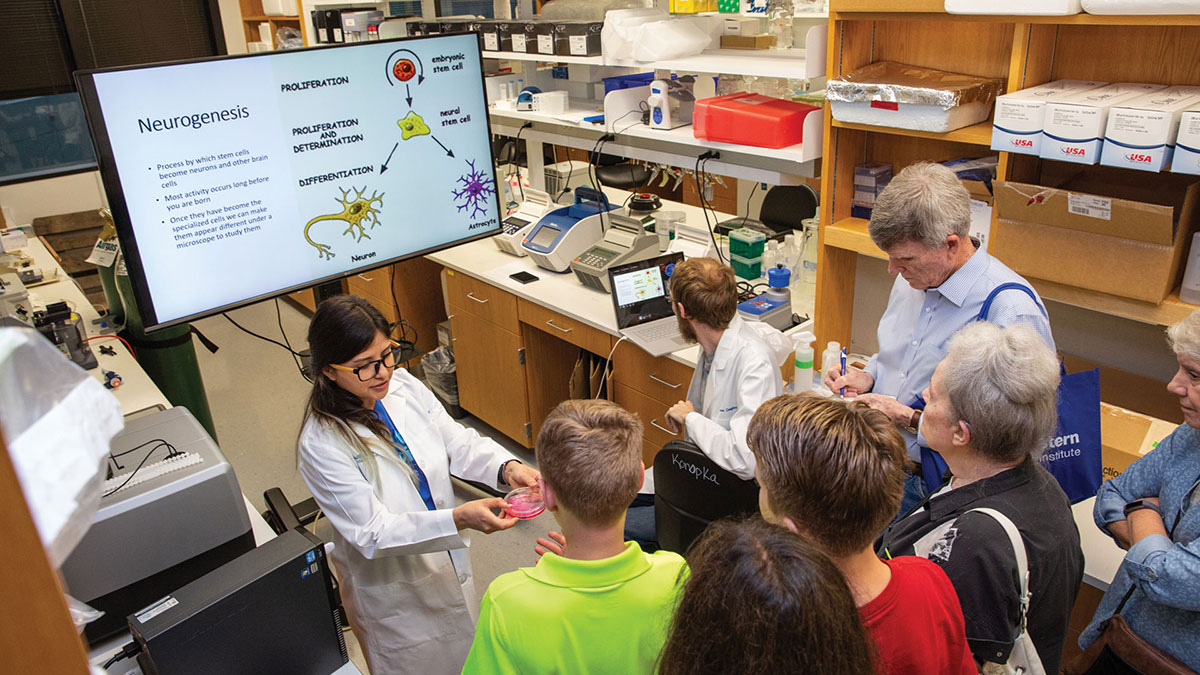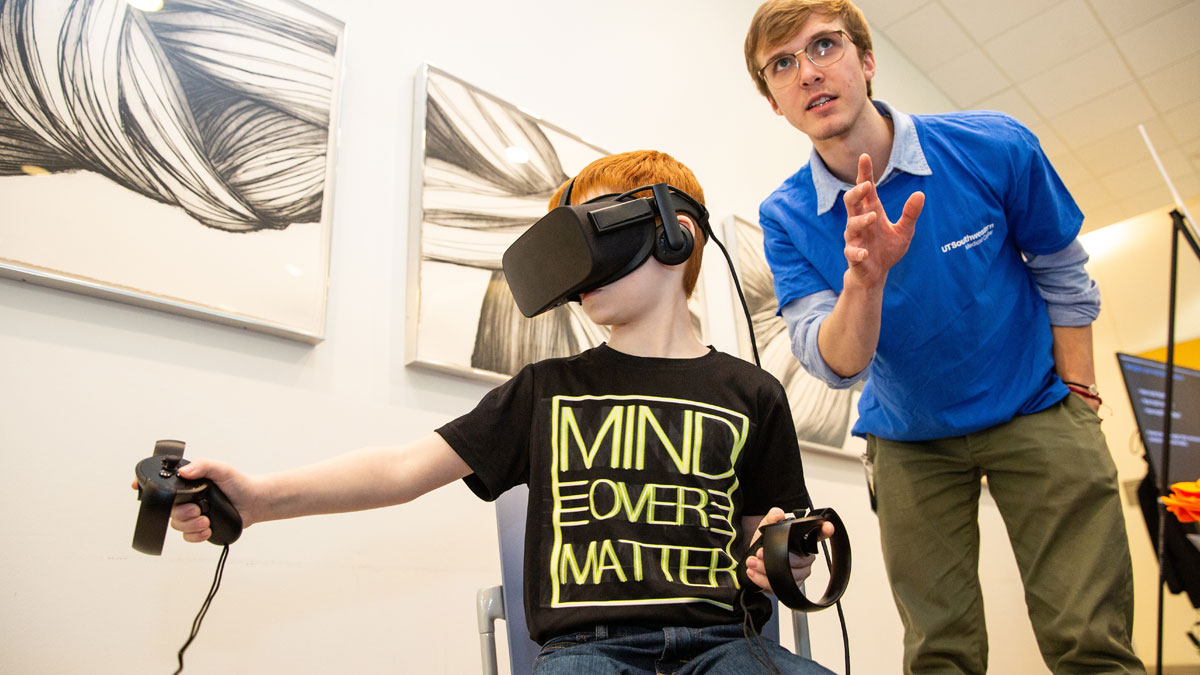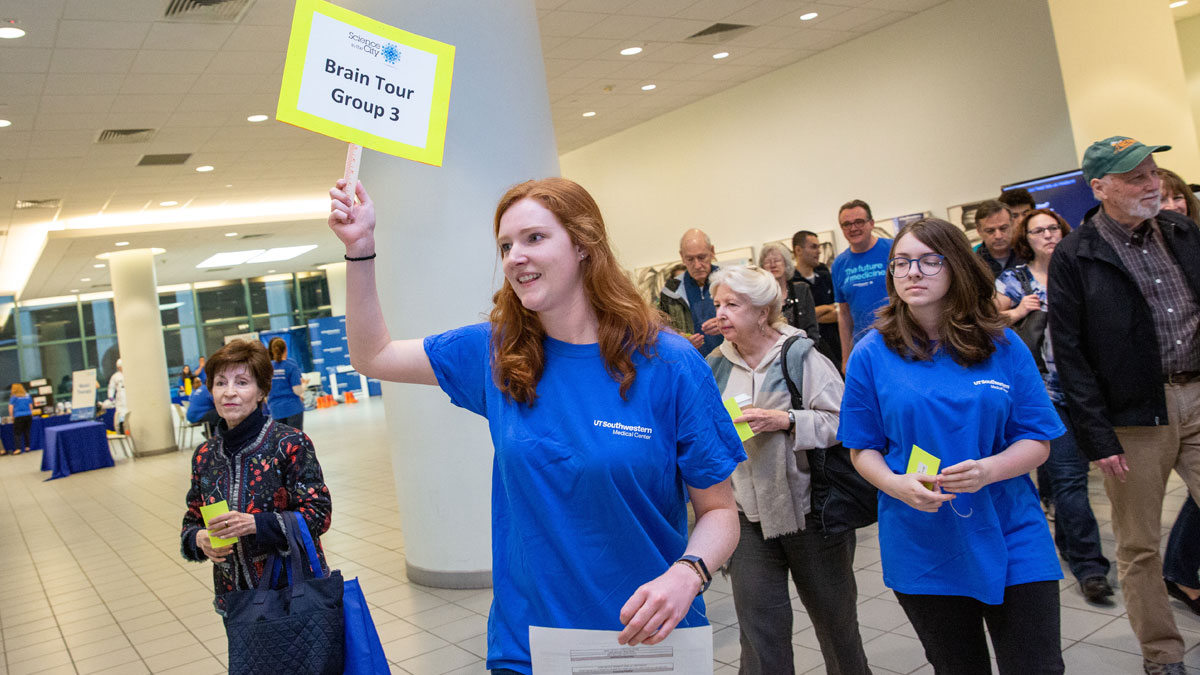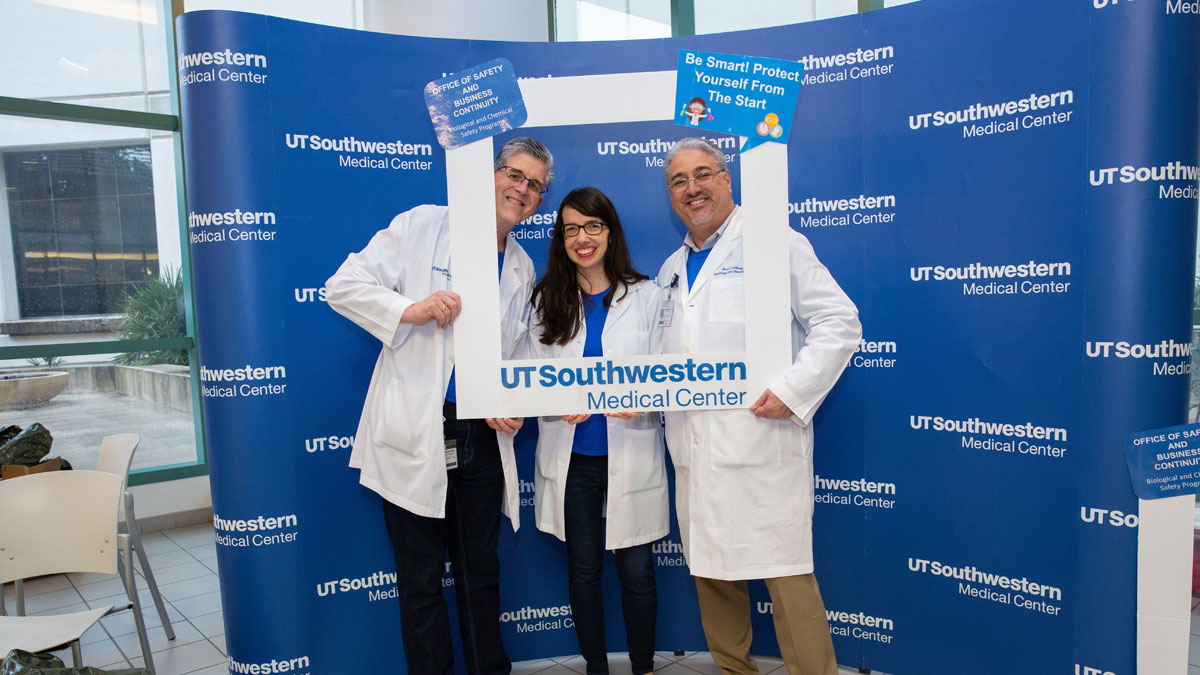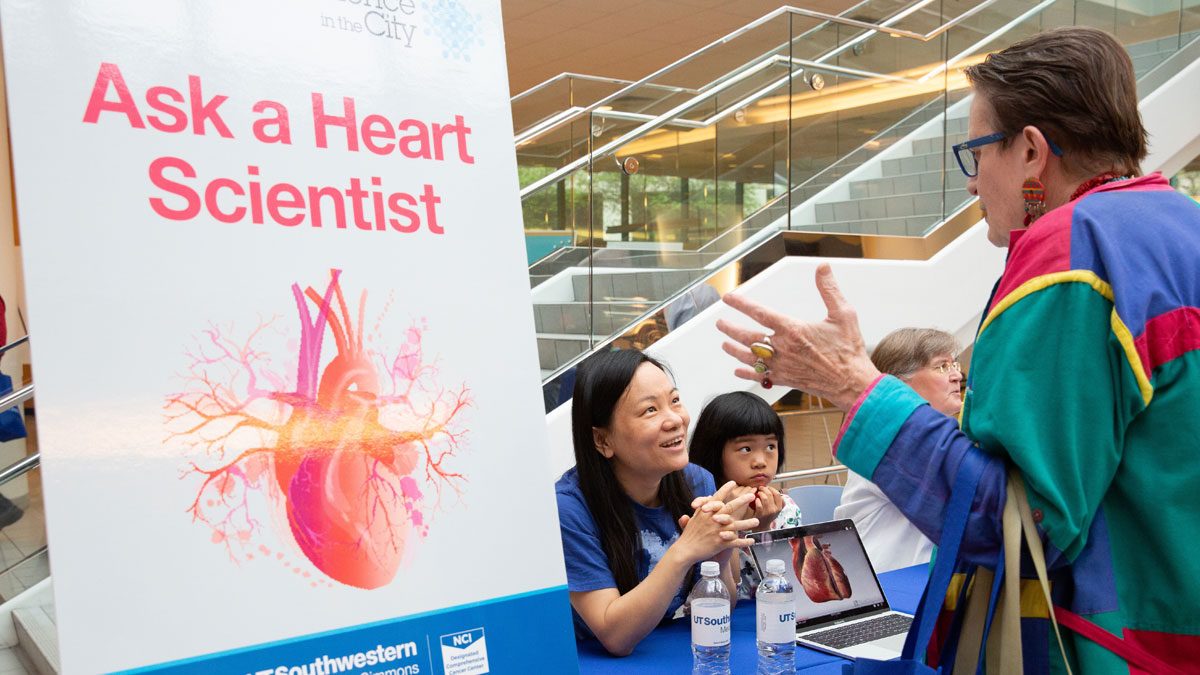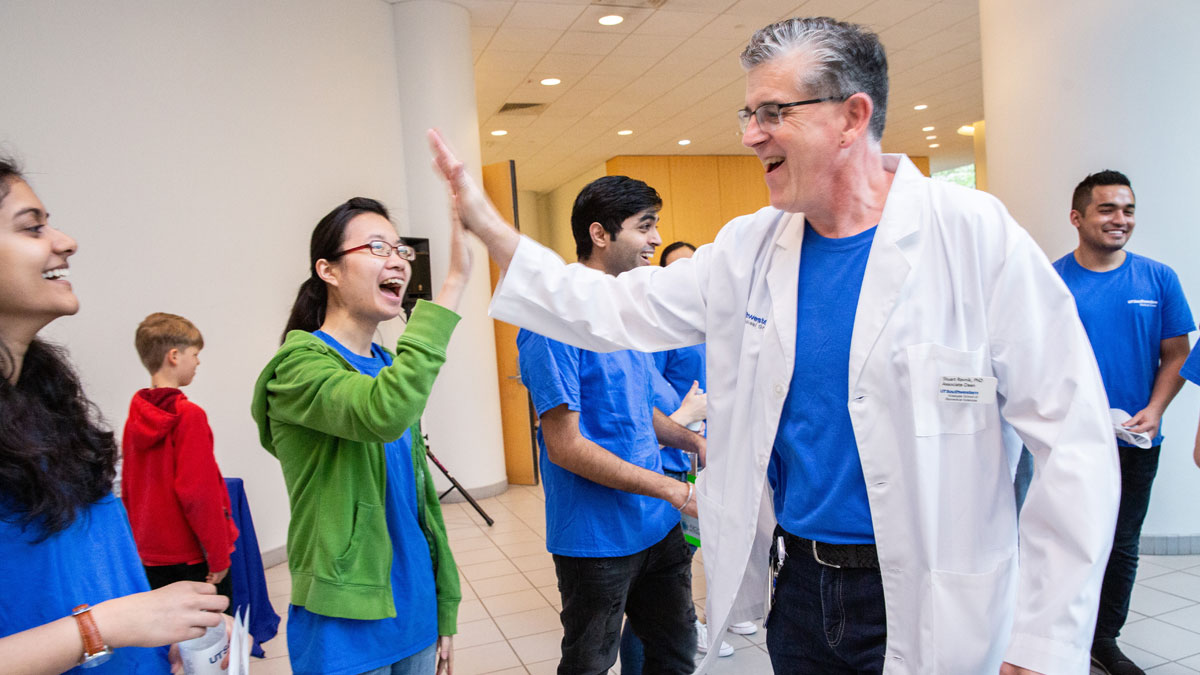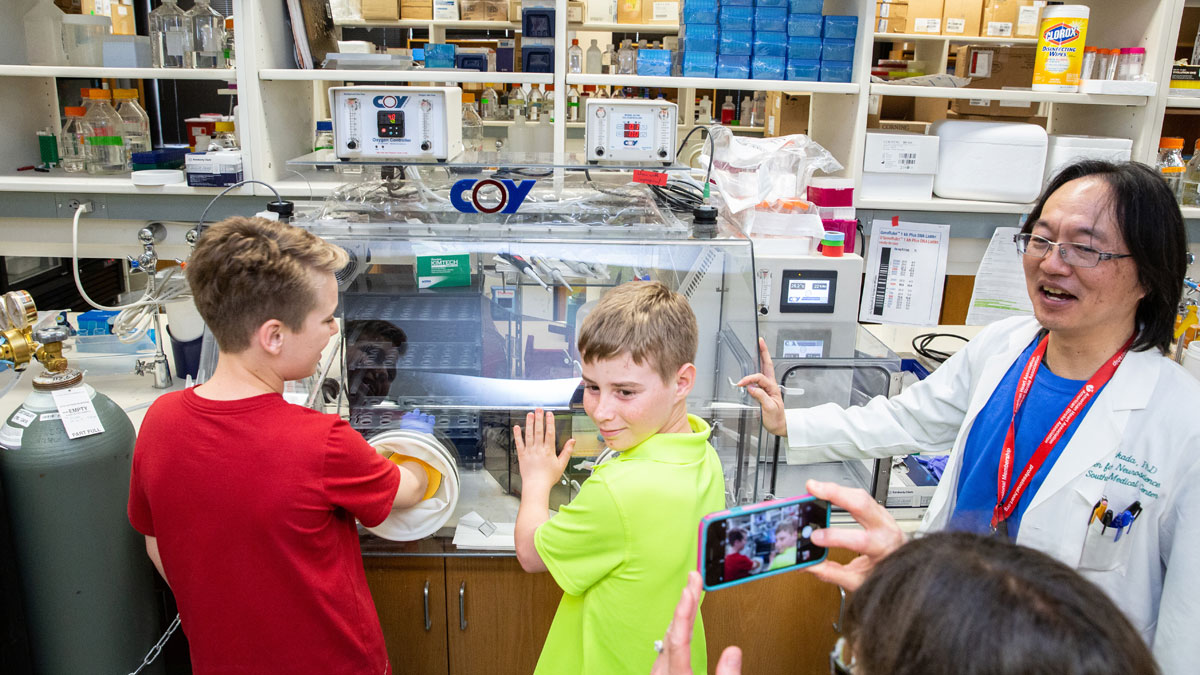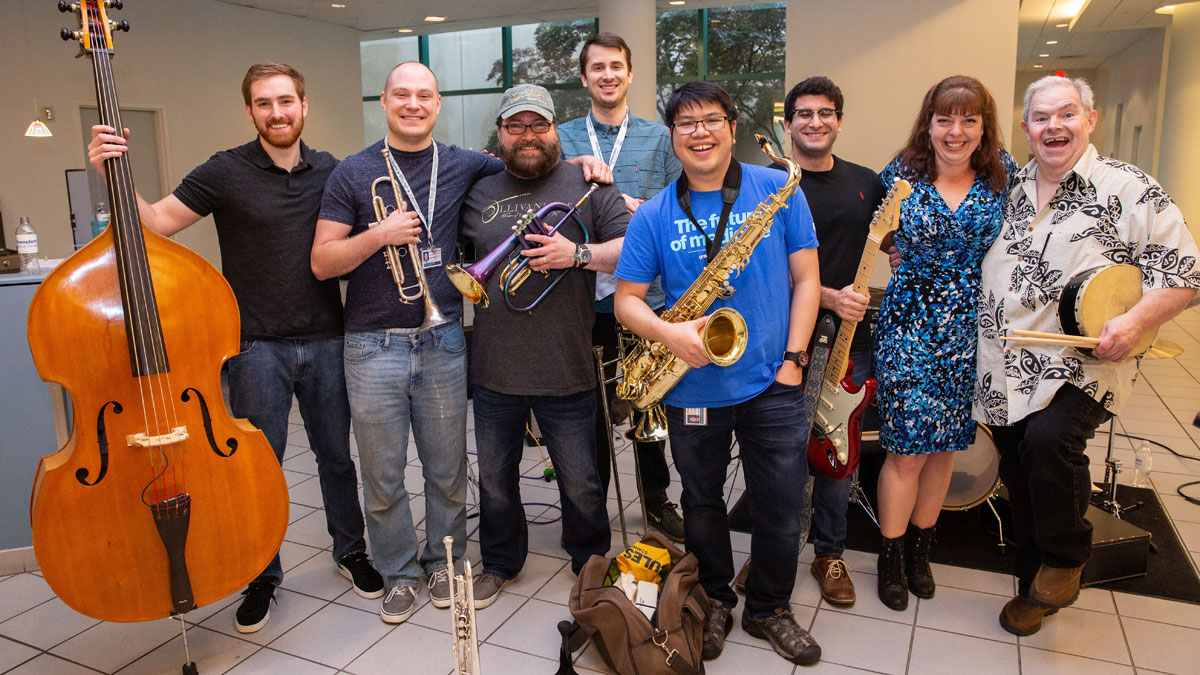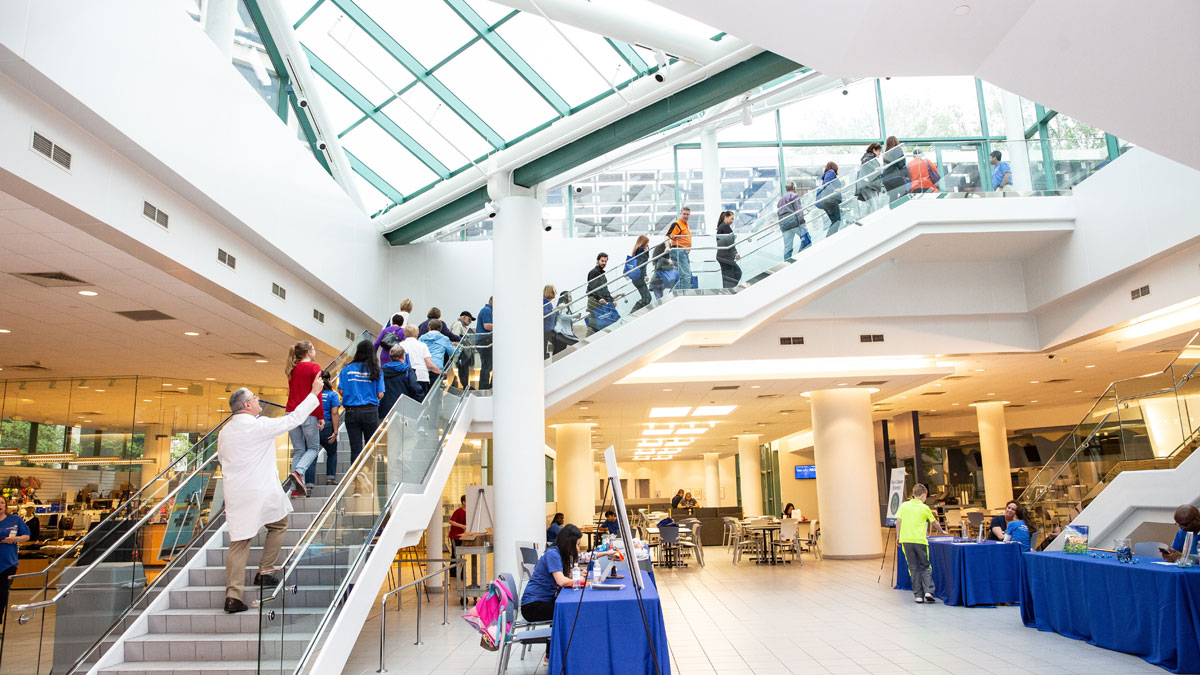 The "Science Safety" station was a big hit, where kids and adults alike learned about biological, chemical, and radiation safety through various activities, including a makeshift contamination checkpoint.
In between a tub full of growing foam and a hazmat suit dressing room, the contamination checkpoint demonstrated just how easily germs can spread. Visitors picked up a common object sprinkled with a harmless, invisible powder, or "germs," and were able to see their hands "contaminated" during a black light inspection.
Across the way at the NeuroSphere, Dr. Elizabeth Davenport, Assistant Professor of Radiology, facilitated the interactive panoramic exhibit that let the visitor stand smack in the middle of a heart transplant surgery using 360-degree view technology. For a less squeamish option, Dr. Davenport's actual brain was on display in 3D via a colorful, psychedelic video of diffusion tensor imaging (DTI) that mapped tracks of the brain.
If you were to do a word math problem, you would have to connect the language part of your brain to the math part of your brain, Dr. Davenport said. That's what all these different tracks do.
Dr. Mark Goldberg, Professor of Neurology and Neurotherapeutics, and Dr. Stuart Ravnik, Associate Dean of the Graduate School of Biomedical Sciences and Assistant Professor of Cell Biology, warmly welcomed those interested in touring labs that showcased cancer, heart, and neuroscience developments underway at UTSW.
Those on the cancer labs tour viewed healthy and diseased human organs and learned about nanoparticles that can be activated inside a tumor. This technology improves the precision of cancer surgery by helping surgeons more accurately distinguish between healthy and cancerous tissue. Visitors were also introduced to CRISPR, gene-editing technology that can make a clean cut in DNA code to enable scientists to turn off or replace genes.
The heart labs gave visitors an up close look at normal and diseased human hearts, and examples of how heart cells beat and how a heart regenerates after a heart attack.
Finally, the neuroscience labs tour explored the development of human cognition and language, human brain anatomy and change in structure, and how the brain stores and retrieves information. Other exhibits showed how dementia affects our brains.
As the tours ended and people poured out of the labs and into the commons area to hear live music from the M-Cats, a UT Southwestern jazz band led by faculty, students, and staff, Tammie Cheshire, a Collin College nursing student from Wylie, Texas, was noticeably in awe of the experience.
I obviously have a great deal of interest in the health field, said Ms. Cheshire, who found out about the event in The Dallas Morning News. It was amazing to see where medicine is headed.