Altshuler appointed Professor Emeritus of Psychiatry after four decades at UTSW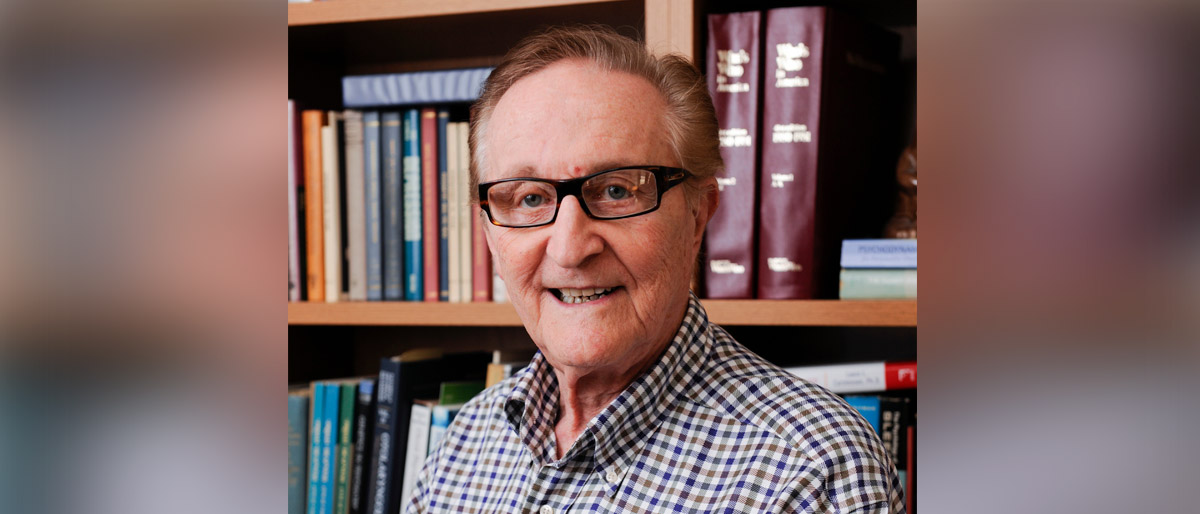 Dr. Kenneth Altshuler, who transformed the Department of Psychiatry into a national leader in mental health while serving as its Chair for more than two decades, has been appointed Professor Emeritus of Psychiatry.
Dr. Altshuler retired Nov. 30, ending a 42-year career at UT Southwestern as a stalwart proponent of mental health care in Dallas and statewide. He is an accomplished researcher, having published more than 140 papers and books on topics ranging from profound early deafness to sleep and genetics.
"I can think of no faculty member more deserving of the Professor Emeritus honor," said Dr. Carol Tamminga, Professor and Chair of Psychiatry. "His contributions to the academic and clinical missions of the Psychiatry Department have been truly stellar."
Dr. Altshuler spent eight years on the psychiatry faculty at Columbia University's College of Physicians and Surgeons before being named UT Southwestern's Chair of Psychiatry in 1977. Over his 23-year tenure as Chair, he built a small department into one of national stature, raising more than $50 million that included funds for 10 named chairs and two research centers.
When he stepped down as Chair in 2000, he had grown the Department from six full-time physicians to more than 100. It has since expanded to more than 270 faculty.
Dr. Altshuler credits his late wife, noted philanthropist Ruth Altshuler, for her unwavering help.
"I had never asked anyone for a dime," Dr. Altshuler said. "But the need for more funding became quickly apparent, so that's the task I took on first. I was able to recruit great people, and we all built the Department together. I'm proud to see it continue to grow under Dr. Tamminga's leadership."
Dr. Altshuler earned his bachelor's degree from Cornell University (1948) and his M.D. from the University at Buffalo (1952). He was board certified in psychiatry in 1961 and certified in psychoanalytic medicine by Columbia University in 1962.
Since arriving at UT Southwestern, he has been active in virtually every aspect of mental health care in Dallas. He was a driving force in the creation of the Dallas Psychoanalytic Institute.
He has also made notable contributions in his field at the state and national levels. Dr. Altshuler was a Board member of the Texas Department of Mental Health and Mental Retardation and served as Director and President of the American Board of Psychiatry and Neurology, as Director of the National Board of Medical Examiners, and as President of the American Association of Chairs of Departments of Psychiatry.
Several awards and facilities bear his name, including the psychiatric unit at Zale Lipshy Pavilion – William P. Clements Jr. University Hospital, named in his honor in 1989. The Callier Center for Communication Disorders at UT Dallas in 2012 established the Ruth and Ken Altshuler Callier Care Award, which annually recognizes individual or group efforts that better the community and advance the care of patients with communication disorders. In 2014, Metrocare established the Altshuler Center for Education & Research, which provides training and clinical research opportunities for public mental health professionals.
"I really feel proud about what we've accomplished," Dr. Altshuler said. "It was rigorous and rewarding to have participated in the work and see the Department grow from a mom and pop shop to one of national stature."
After stepping down as Chair, Dr. Altshuler continued his daily association with UT Southwestern as teacher, consultant, and exemplar for the students.