Five graduate students honored with NSF fellowships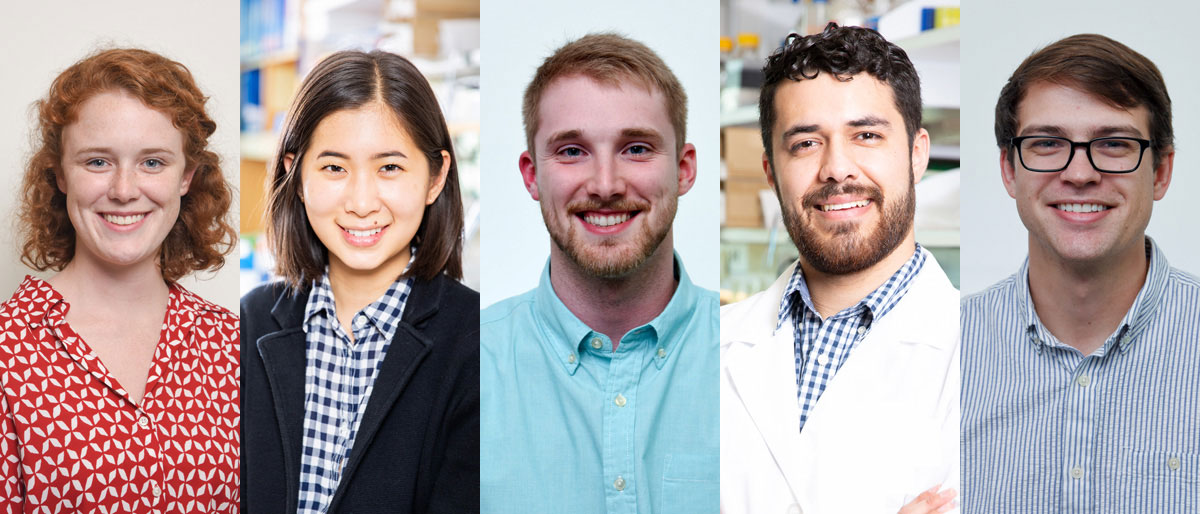 Five UT Southwestern graduate students have been awarded three-year grants from the National Science Foundation Graduate Research Fellowship Program, or GRFP.
The Program supports outstanding graduate students pursuing research-based master's and doctoral degrees in STEM fields. Established in 1952, the GRFP is the oldest graduate fellowship of its kind and is highly selective, with only about 10 percent of applicants chosen. Past GRFP awardees include 42 Nobel Laureates and over 450 members of the National Academy of Sciences.
The National Science Foundation GRFP granted each of the five UT Southwestern winners a three-year annual stipend of $34,000 and a $12,000 cost-of-education allowance. Here are snapshots of the grant winners and their research: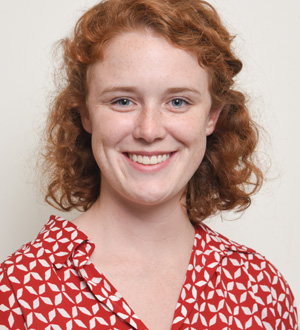 Haley Barlow
Genetics, Development and Disease Graduate Program
Dr. Ondine Cleaver lab
Studies: The molecular mechanisms that govern lumen formation in growing blood vessels. Her research has the potential to support or block blood vessel growth in disease.
What does she love about science? "Whether I'm expounding an obscene amount of detail to a room of fellow scientists or breaking down how DNA helps make us who we are to a group of second graders, I get a huge burst of energy from discussing science."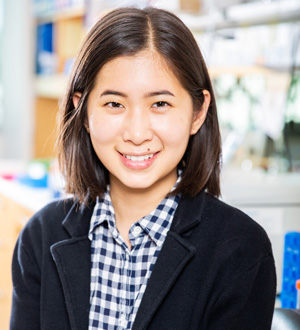 Annie Y. Heble
Organic Chemistry Graduate Program
Dr. Jacques Lux lab
Focus: Trying to develop a nanotechnology platform to encapsulate enzymes in porous silica nanoparticles that shield them from interaction with the body, such as allergic reactions or rapid deactivation.
On giving back to the community: "I am passionate about extending outreach to younger minority populations, especially women and those who come from low-income backgrounds."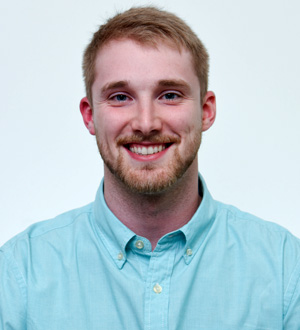 Matthew McDougal
Molecular Microbiology Graduate Program
Dr. John Schoggins lab
Studies: The mechanisms by which innate immune responses control viral pathogens. Insight into how proteins restrict viral infection may provide a foundation for the development of new therapies targeting viral infections.
On inspiring future generations: "I plan to start a program in which graduate students partner with AVID (Advancement Via Individual Determination) programs at high schools in the Dallas area to inform students of the exciting advances in science and to help promote STEM research and careers, focusing on high schools with many at-risk students."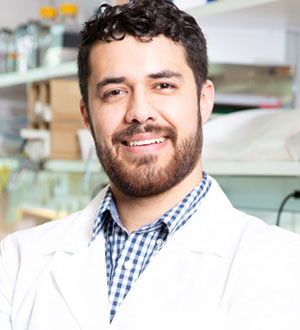 Mauricio Antonio Marquez Palencia
Cancer Biology Graduate Program
Dr. Srinivas Malladi lab
Focus: Understanding the role of metabolic and epigenetic factors that may trigger metastatic breakout in mice harboring latent disseminated tumor cells (DTCs) from HER2-positive breast adenocarcinomas. Knowledge about these mechanisms will provide a wealth of information for how to better eradicate DTCs and thereby prevent overt metastasis.
As a bilingual student: "I knew firsthand that science is a language by itself, and even more challenging for students with English as a second language. My tutoring in community college focused on biology, general chemistry, and organic chemistry; my goal was to help my classmates understand basic science material and excel in their studies."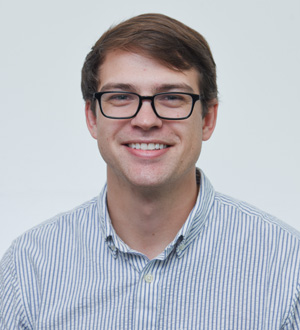 Spencer Shelton
Cell and Molecular Biology Graduate Program at the Children's Medical Center Research Institute at UT Southwestern
Dr. Prashant Mishra lab
Focus: Investigating the role of mitochondrial DNA variations in melanoma metastatic potential.
On effecting change: "I felt a need to become involved and encourage policymakers to promote the American scientific enterprise. Through my involvement in Science Policy, Education, and Communication (SPEaC), my goals are to educate other students about science policy and increase scientists' participation in policymaking."
The following students received honorable mention:
Anne Devlin
Biological Chemistry Graduate Program
Dr. Nicholas K. Conrad lab
Studies: Kaposi's Sarcoma Associated Herpesvirus (KSHV), a pathogenic human virus that causes cancers in immunocompromised patients. The investigations seek to shed light on essential gene regulatory pathways in human cells and to learn more about how viruses have coevolved with their hosts.
On fostering student interest in STEM: "I often work with the UT Southwestern Science Policy, Education and Communication club (SPEaC), as well as the Postdoc Association (PDA) outreach group. Through these organizations I have had the opportunity to participate in outreach events such as hands-on demonstration days for students, science expos at events throughout Dallas, and visit days at local middle schools. In the past year I have also had the opportunity to speak with students at the college level considering STEM careers."
Usman Hyder
Genetics, Development and Disease Graduate Program
Dr. Ivan D'Orso lab
Studies: Mechanisms of eukaryotic transcriptional regulation in the context of normal and disease states.
On outreach: "I have mentored high school students in the lab and will continue to do so as a graduate student here. Overall, I am interested in supporting programs that bring underprivileged students access to higher education as well as those that support students when they are taking undergraduate classes."