Klein becomes sixth faculty member to lead Dallas County Medical Society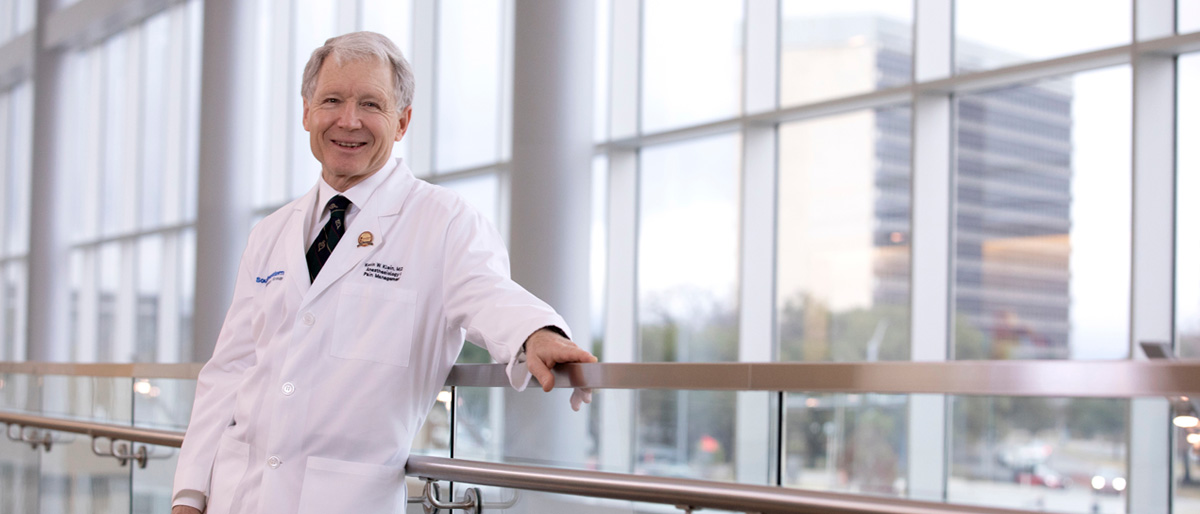 This story was originally posted on Center Times Plus on March 19, 2019.
---
Dr. Kevin Klein, a noted anesthesiology leader and educator at UT Southwestern, has been installed as the 136th president of the Dallas County Medical Society, the second-largest medical society in the nation. His one-year term leading the 7,700-member group started on Jan. 17.
"I was honored and humbled to be asked to serve," said Dr. Klein, an alumnus of UT Southwestern Medical School and the sixth member of the UTSW faculty to lead the DCMS. "The position comes with great responsibility, as the Society endeavors to represent and serve all Dallas County physicians and their patients."
Dr. Klein is Professor of Anesthesiology and Pain Management and Otolaryngology-Head and Neck Surgery. His career at UT Southwestern and in North Texas spans 32 years, during which he has served as a leader of the anesthesiology faculty and as a practicing anesthesiologist.
At UTSW, Dr. Klein has served on numerous institutional committees, task forces, and initiatives. He helped establish the UTSW Heart Transplant Program at the former St. Paul University Hospital and served as Medical Director of Anesthesiology when Zale Lipshy University Hospital was preparing to open – designing each operating room, acquiring and supervising installation of all anesthesia equipment, and writing numerous policies and procedures. Dr. Klein has become known as UTSW's expert in difficult airway management, and he was recently designated a Fellow of the American Society of Anesthesiologists.
"I think the timeless role of the physician is to do our best to preserve and enhance health and to relieve suffering," said Dr. Klein, a third-generation Texas physician. "The road to becoming a physician is long and difficult and the motivation must come from within. You have to really want to help sick folks, but physicians help others in a deeply personal way that has its own rewards."
Dr. Klein graduated from UT Southwestern in 1981, then completed a three-year residency in internal medicine and a two-year residency in anesthesiology here. The family's medical tradition bridges 100 years, with his grandfather preceding him as a DCMS member and his father practicing medicine in South Texas, eventually serving a term as President of the Cameron County Medical Society.