UT Southwestern physician-scientist helps in Ebola fight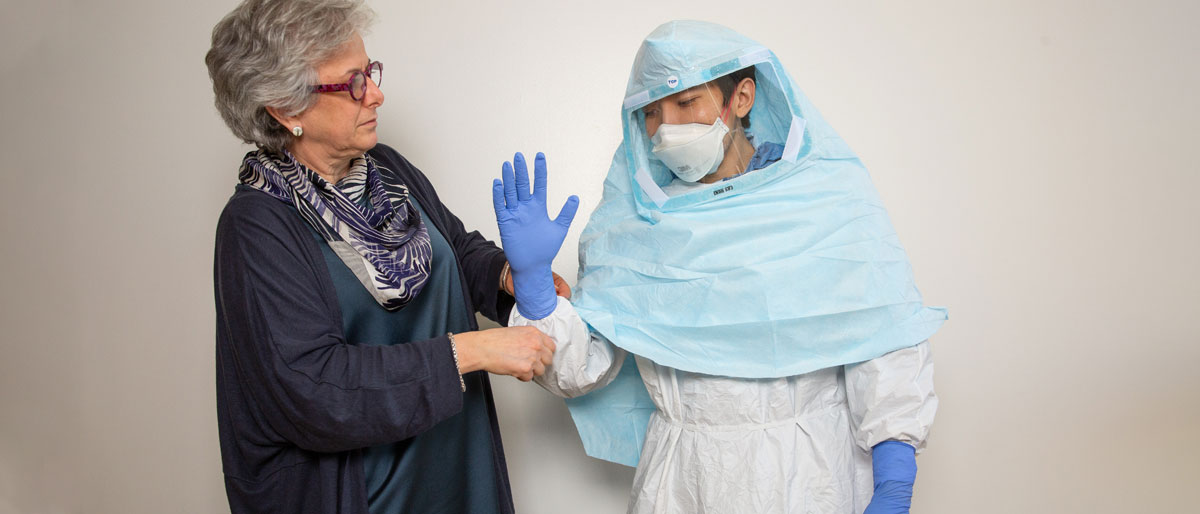 This story was originally posted on Center Times Plus on February 11, 2019.
---
During the last major Ebola outbreak, from 2014 through 2016, North Texas was at the center of the maelstrom in this country. One of two patients who died of the disease in the U.S. was treated in Dallas, while two local health care workers were infected but recovered.
Since then, UT Southwestern has stepped forward in national and international efforts to reduce the chances of such deaths and infections happening again on American soil, and to minimize the severity of new outbreaks like the current one in the Democratic Republic of Congo.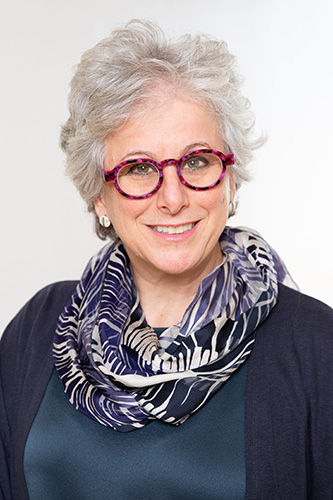 Dr. Trish Perl, a UT Southwestern infectious disease specialist who has worked with the World Health Organization (WHO) on Ebola issues, recently led its effort to come up with guidelines for the protective gear worn by health care workers treating Ebola patients. Those guidelines have been adopted and published by WHO.
Among her subcommittee's findings is that sometimes intensive efforts to protect health care workers can put them at greater risk.
Health workers in West Africa, the epicenter of the outbreak, had 21 to 32 times the general population's risk of contracting Ebola during the 2014 epidemic, according to WHO. However, there were no confirmed cases of health care worker infection due to a failure of their protective equipment, said Dr. Perl.
"It was our best guess that there were failures in donning and doffing" the gear, said Dr. Perl, a Professor of Internal Medicine and Chief of the Division of Infectious Diseases at UT Southwestern.
Some strategies designed to protect workers – such as taping their gloves to their gowns – may have added to their risk by making it more difficult for them to safely take the gowns off, she said. There also was evidence that the bleach used to spray down the equipment may have led to breakdowns in the material, she said.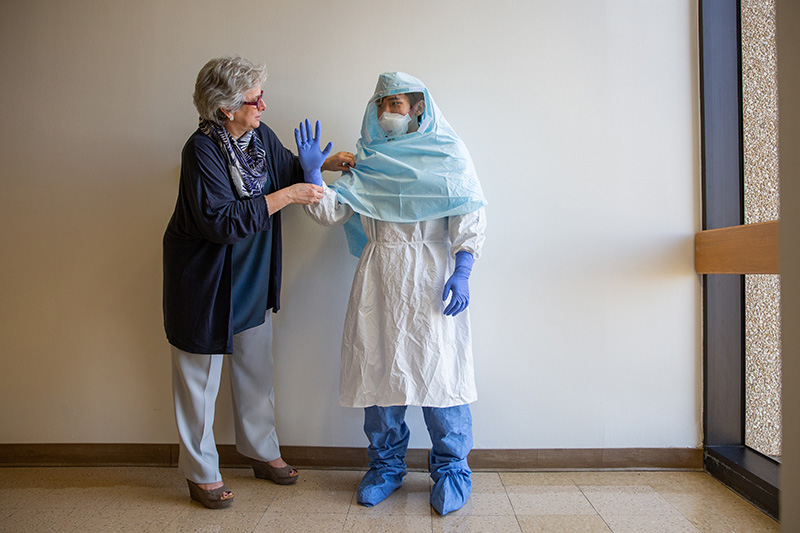 And, Dr. Perl added, while no evidence supports the need for goggles or coveralls, her subcommittee found that suiting up in coveralls, goggles, and a face mask led to problems. "Health care workers were actually fainting from the heat," she said. Other workers then had to rush to suit up and pull them out of the room. Her group's guidelines suggest that fluid-resistant gowns and clear plastic shields that hang in front of the face, along with gloves and thick-soled boots, provide effective protection.
Two Dallas intensive-care nurses were infected in 2014 while caring for a Liberian man treated at a local hospital after traveling to the U.S. The patient died of complications from the disease; the two nurses survived. Those three Dallas cases were among only four diagnosed in the U.S. during that worldwide epidemic, although an additional seven people – mostly health care workers diagnosed in Africa – were treated in this country. One of those, a Maryland surgeon who treated Ebola patients in West Africa, died.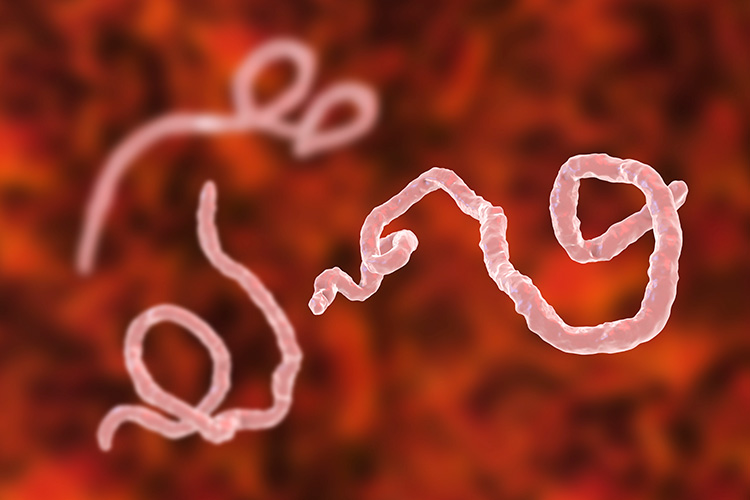 Worldwide, more than 11,000 people died before the 2014-16 Ebola epidemic in the West African nations of Liberia, Guinea, and Sierra Leone was contained, according to WHO. The viral disease causes intense diarrhea, vomiting, internal and external bleeding, and – in about half of cases – death, according to WHO. It spreads through contact with an infected person's blood, secretions, organs or other bodily fluids, or with surfaces or materials contaminated with such fluids.
Smaller outbreaks have followed, including one confirmed last August in the Democratic Republic of Congo in Central Africa. The Ebola outbreak there has grown to become the second largest ever, with more than 700 cases and more than 400 deaths, according to WHO.
Meanwhile, an Ebola-like virus has been discovered in bats in China, according to an article published last month in Nature Microbiology, raising concerns about the possibility of infections there.
Recent Ebola outbreaks have not spread to the U.S., although an American caring for patients in the Congo was evacuated to the Nebraska Medical Center in Omaha in December for monitoring after possible exposure. The health care provider was cleared for release in early January after no symptoms of the disease developed.
The new guidelines Dr. Perl helped draft have likely helped during the most recent African outbreak, she said.
And if a case were to arise here now, the American health care system would be in a much better position to handle it, she said. "We're better prepared."
That preparation has reached William P. Clements Jr. University Hospital, whose staff received special training to assess and diagnose Ebola patients, joining a network of highly skilled medical centers across the country now designated either as assessment or treatment centers.
Before Dallas' experience in 2014, there was a belief in the health care community that local hospitals would be able to treat Ebola patients if just given the proper information and guidelines, Dr. Perl said. "I think we have a better understanding now of what the potential risks are and an understanding of how difficult it is to treat these patients successfully."
UT Southwestern was able to emerge as an Ebola assessment center because of its expertise in infectious disease treatment and the training of its emergency room personnel to identify and manage very sick patients, she said.
From a global perspective, experimental new treatment options may be even more important, she said.
An immunotherapy treatment for patients who have contracted the disease "looks pretty exciting," she said. "But probably one of the biggest advances is the development of safe Ebola vaccines."
A trial vaccine is already being used in Africa to inoculate health care workers and family members exposed to Ebola patients. "There has been zero transmission among those receiving the vaccine," she said. "The initial trials with the vaccine look very, very impressive."