UTSW cancer researcher wins Damon Runyon award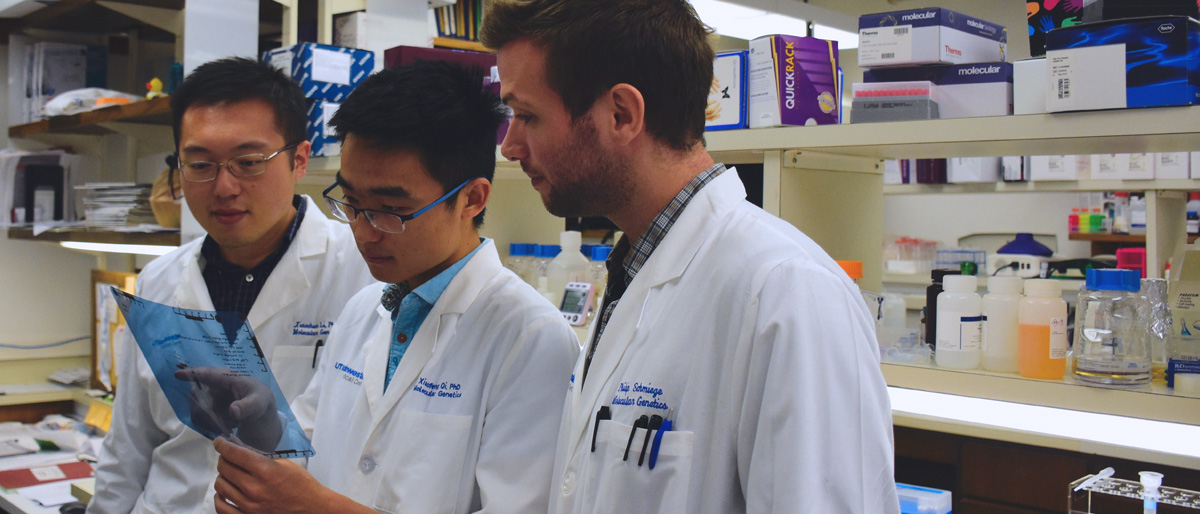 Dr. Xiaochun Li, who researches a communication pathway between cells linked to various cancers when it is out of balance, has been named one of five new Damon Runyon-Rachleff Innovation Award winners for 2019.
The award comes with a $400,000 grant paid over two years, with the possibility of an additional two years of funding, for a total of $800,000. The awards support early career researchers working on projects with the potential to significantly impact the prevention, diagnosis, and treatment of cancer.
The Innovation Awards fund cancer research of exceptionally creative thinkers with high-risk/high-reward ideas who lack sufficient preliminary data to obtain traditional funding, according to the Damon Runyon Cancer Research Foundation, which is based in New York.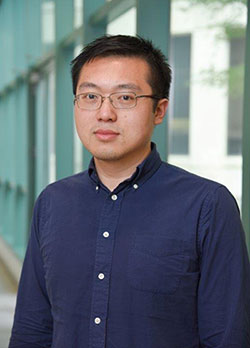 Dr. Li, an Assistant Professor of Molecular Genetics and Biophysics, came to UT Southwestern in 2017 after receiving a Ph.D. in biology from Tsinghua University in Beijing and completing a postdoctoral fellowship at The Rockefeller University in New York.
I feel really excited about receiving this award," Dr. Li said. I will use this money to continue my investigation of the Hedgehog signaling pathway, which has been implicated in multiple types of cancer responsible for about 25 percent of cancer deaths. We want to learn how the Hedgehog signal is regulated in cells in order to prevent related cancers owing to abnormal signaling.
The signaling pathway is important both before and after birth. In the embryo, it transmits information for cell differentiation. If Hedgehog levels are too low, birth defects may result, he said.
In adults, Hedgehog signaling is involved during wound repair. However, if levels are too high at this stage, cancer can develop. Such imbalances have been tied to basal cell carcinomas on the skin, as well as brain cancer and some lung and pancreatic cancers, Dr. Li said.
Last year, using advanced cryo-electron microscopy technology, Dr. Li reported the atomic structure of the Hedgehog receptor Patched-1 and the complex of Patched-1 and Hedgehog together. That study was published in Nature. Later, he showed that two Patched-1 molecules must simultaneously engage as a pair with the Hedgehog molecule for efficient signaling. That study, published in Science, was considered groundbreaking.
Dr. Li said he almost didn't apply for the Innovation Award because he is involved in the more basic type of research known as structural biology research. Now, he said, he will aim to perform at a high level in order to increase the prospects for receiving such awards for other structural researchers in the future.