Hoffman appointed to Cunningham Professorship in Obstetrics and Gynecology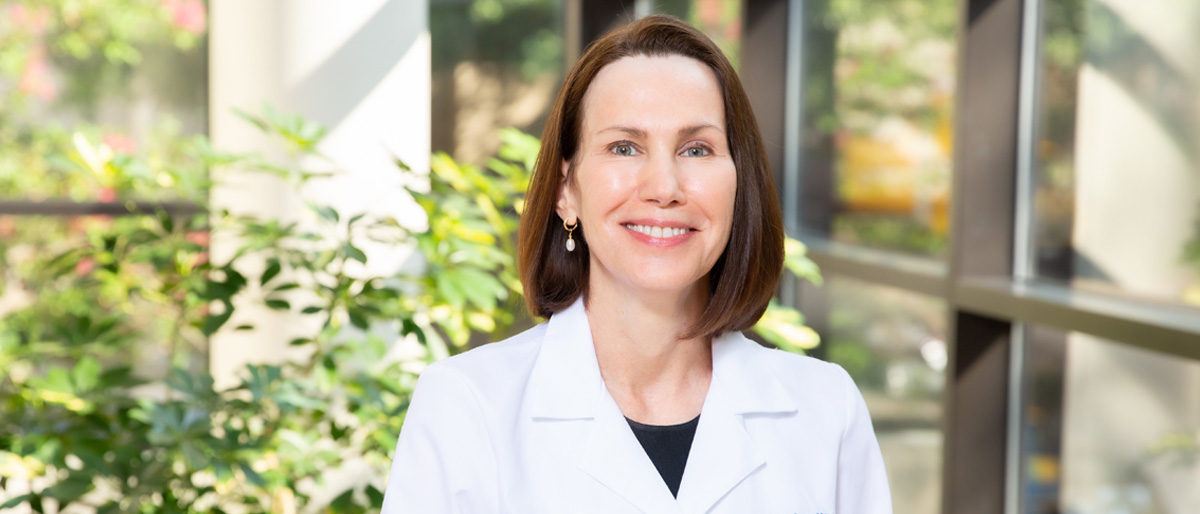 As a UT Southwestern educator and practicing clinician at Parkland Memorial Hospital for the past 17 years, obstetrician and gynecologist Dr. Barbara Hoffman has three principles that guide her work – an emphasis on evidence-based medicine, a dedicated work ethic, and being a patient advocate.
They're all examples set by her mentor, Dr. F. Gary Cunningham, Chairman Emeritus and Professor of Obstetrics and Gynecology, whose professional legacy she hopes to carry on through her appointment as inaugural holder of the Distinguished Professorship in Obstetrics and Gynecology, in Honor of F. Gary Cunningham, M.D.
Being named the Cunningham Professor is an honor – and they are huge shoes to fill for a person who is so well respected throughout our Department and the University, said Dr. Hoffman, Professor of Obstetrics and Gynecology.
Dr. Hoffman completed her residency at UT Southwestern and Parkland in 1991 and joined the faculty in 2002. She credits a portion of her academic career to Dr. Cunningham, a valuable mentor who served as Chairman of Obstetrics and Gynecology from 1983 to 2005.
He's been a very brave mentor in providing resources, encouragement, and advice to people who maybe weren't the very obvious academic protégé. Fortunately, I think he sees potential in people that others may not, she said.
According to Dr. Cunningham, Dr. Hoffman is a skilled and highly valued favorite among residents.
As a resident, Dr. Hoffman proved to be of the highest caliber, Dr. Cunningham said. She is an astute clinician and gifted teacher, both of which are tributes to the core of an endowed clinical professorship. We were fortunate that she returned to UT Southwestern where she developed a number of textbooks and teaching guides.
In fact, Dr. Hoffman is a passionate textbook author who said Dr. Cunningham mentored her in that role as well. Dr. Cunningham was chief editor of the last eight editions of Williams Obstetrics – the longest running medical textbook in the United States, with its 25th edition published last year. Dr. Hoffman serves as an editor of that textbook, noting that Dr. Cunningham was a driving force behind her development of Williams Gynecology, now in its fourth edition, a companion to Williams Obstetrics.
Dr. Hoffman said she enjoys the creativity that comes with producing textbooks and that writing helped influence how she teaches, and vice versa.
I think being a clinician at the bedside really helps my writing when I am working with the residents in training, Dr. Hoffman said. There's a very symbiotic relationship between being a practicing clinician and writing academic books.
Dr. Hoffman wants to ensure that the next generation of doctors has the tools needed to succeed. The Cunningham Professorship will allow her to focus even more on mentoring Ob/Gyn generalists.
I see mentorship as a huge responsibility, and these funds will aid in my ability to mentor early career faculty and other clinicians, she said.