Here are the winners of UTSW's 10th annual bra decorating contest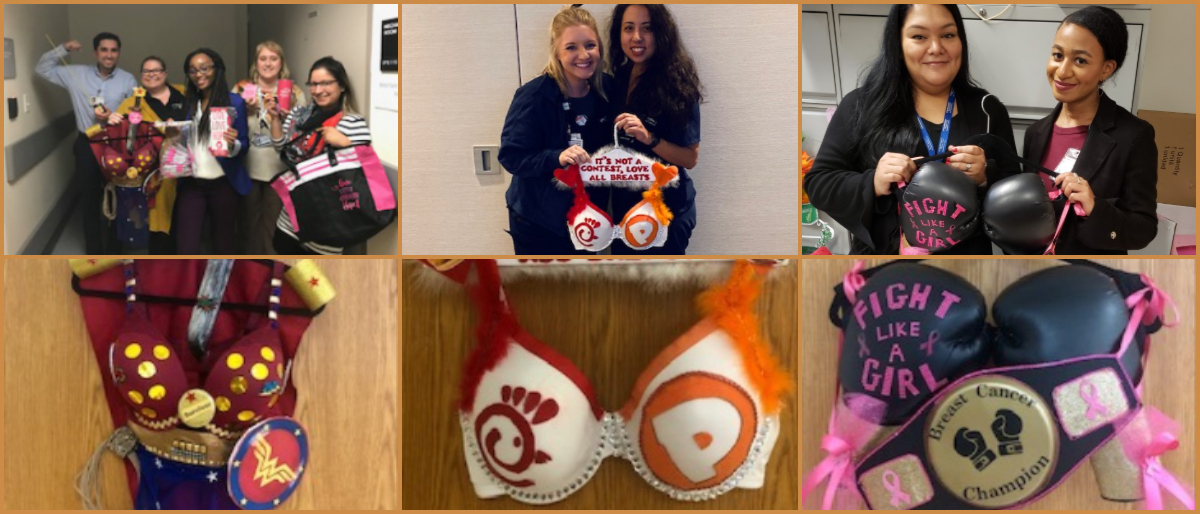 During Breast Cancer Awareness Month, the Division of Breast Imaging invited the UT Southwestern community to submit decorated bras as part of its 10th annual Bra Decorating Contest. The goal of this annual campaign is to generate awareness, early detection, and screening of breast cancer. To view the final vote totals and a gallery of all the beautiful bras, check out the photo album on UT Southwestern's Facebook page.
First place: "Love All Breasts"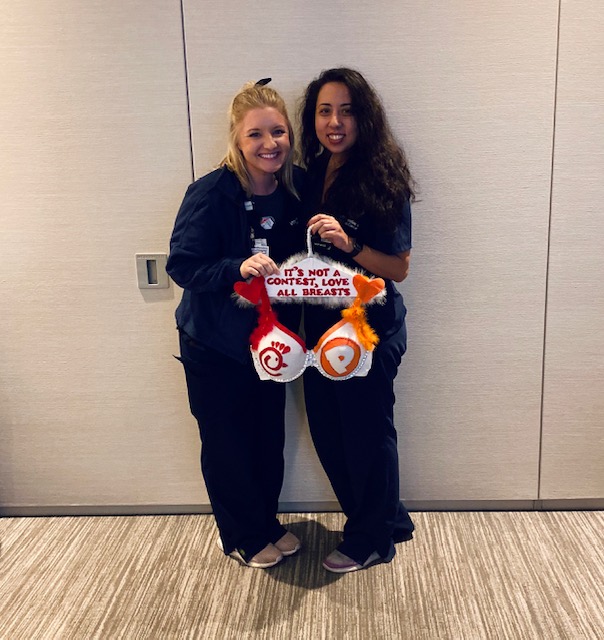 The creators: Justina Esaac, Melanie Raaser, and Jennifer Gillespie of the Radiation Oncology team
The spokesperson: Justina Esaac, Radiation Therapist
What was your inspiration?
In the midst of the social media drama creating community divides over a sandwich, we were inspired to unify our UTSW community around something worth fighting, the war against breast cancer. Cancer does not discriminate, and we chose the title "Love all Breasts" to honor every individual battling the disease. As radiation therapists, we love working closely with cancer patients. We are inspired by the strength and courage of each individual. May all chicken sandwiches be made deliciously, and may all breasts be cancer free!​
Second place: "Wonder Woman"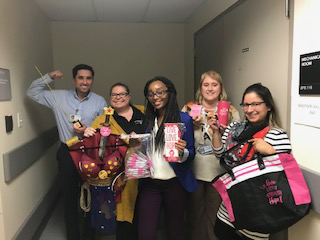 The creators: Victoria Barron, Faye Gibson, Tameika Gregory, Bhavini Patel, and Carol Thompson of the Health Information Management Department
The spokesperson: Faye Gibson, Health Information Management Release of Information Coordinator
What was your inspiration?
Our bra was inspired by a team member who is currently fighting her own battle with breast cancer. She is an inspiration, a truly strong woman, and always has a bright, smiling face. She is our Wonder Woman. All women are super heroines and breast cancer is our villain, but we are not going to let it win. No matter what the outcome, we stand up, we fight, and we persevere.
"You are stronger than you believe. You have greater powers than you know."
– Antiope to Diana, Wonder Woman
Third place: "Fight Like a Girl"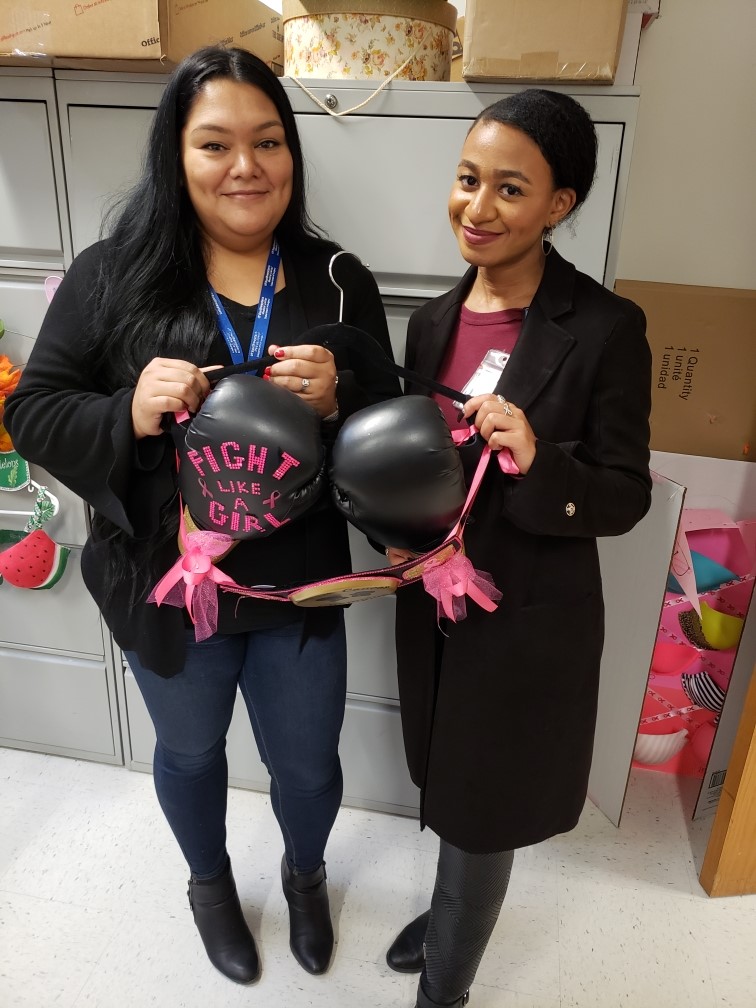 The creators: Christina Alvarez, Christina Rodriguez, Jasline Shaw, and Tyrah Singletary of Surgical Oncology Administration
The spokesperson: Tyrah Singletary, Division Administrator
What was your inspiration?
"Fight Like a Girl" embodies the power and strength women possess to endure the many challenges of life. From bringing life into this world, to raising children, running a family, battles with discrimination, to the daunting fear of being affected by cancer, and potentially battling breast cancer (or ovarian, cervical, uterine, etc.). Women are born fighters!