In Memoriam: Dr. Terry Allen, leader in establishing pediatric urology specialty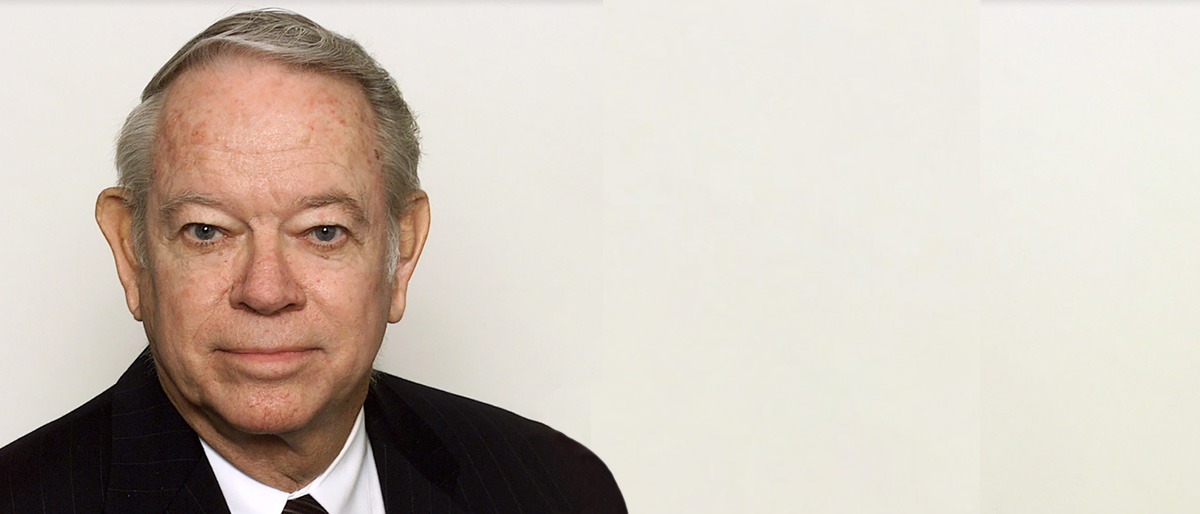 Dr. Terry Allen, a UT Southwestern Professor Emeritus of Urology who helped to establish the specialty of pediatric urology in the 1970s, died Dec. 26. He was 88.
Through the efforts of Dr. Allen and the late Dr. Harry M. Spence, also a UTSW Professor of Urology, pediatric urology became the first recognized urologic subspecialty. A faculty member from 1970 until 1998, Dr. Allen specialized in voiding dysfunction, intersexuality, endocrine disorders, reconstructive urology, and the neurogenic bladder. He rose to become Professor and Chief of Pediatric Urology, the Division he co-founded with the late Dr. Paul C. Peters.
"The Urology Department has lost one of its icons and so has the world of pediatric urology," said Dr. Claus Roehrborn, Chair of Urology.
A special edition of Urology on Dr. Allen's work in the late 1970s that gave an understandable flow diagram of the biochemical pathways involved in the development of the internal and external genitalia was a highly quoted and studied article by all urologists in training and practice, added UTSW Professor of Urology Dr. Arthur Sagalowsky.
A 1977 Journal of Urology article by Dr. Allen on the "non-neurogenic neurogenic bladder" established his international reputation. Resulting from that work, Dr. Allen traveled to 37 sites in the U.S. and to 26 countries for visits, presentations, and visiting professorships. In recognition of his contributions, he was awarded the American Urological Association Education Award in 1985, the Hugh Hampton Young Award in 1990, and the Pediatric Urology Medal in 2002. Over his career in pediatric urology, Dr. Allen published multiple highly acclaimed articles and book chapters.
"Dr. Allen was the embodiment of still water running deep," Dr. Sagalowsky said. "He was very modest, and his thinking was razor-sharp and clear. He could analyze the data being presented by others and come to his own conclusions, with the ability to explain his views very clearly. He was a giant as a clinician, mentor, and teacher."
A Dallas native, Dr. Allen graduated from Baylor College of Medicine. He served in the U.S. Air Force for two years before completing a residency in urology at UT Southwestern. He entered private practice, but later returned to UT Southwestern. There, his influence on urology residents included "napkin talks," in which Dr. Allen explained important urologic principles during lunch on clinic days.
Dr. Allen, who is survived by his wife, Carolyn, also was a leader in organized urology, serving as President of the Society for Pediatric Urology (1981-1982), Chairman of the American Academy of Pediatrics Urology Section (1984-1985), and as Associate Editor of The Journal of Urology (1983-1993). In addition, Dr. Allen was President of the Society of University Urologists, a Trustee on the American Board of Urology, and a member of the Board of Governors of the American College of Surgeons and of the Executive Committee of the American Board of Medical Specialties.