UTSW's Young honored among North Texas' most influential women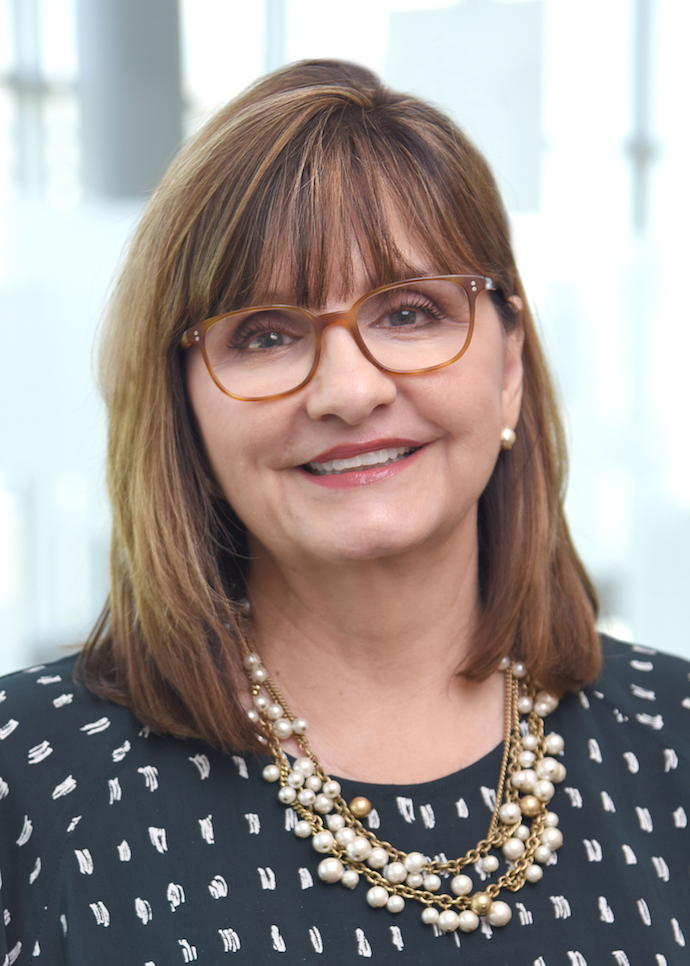 Among the wide array of support she provides as part of the UT Southwestern University Hospitals administrative team, Cynthia Young has made it her mission to celebrate the accomplishments and milestones of the hospitals' employees.
"It matters to people to know they are seen and that what matters to them matters to us," said Ms. Young, Assistant Vice President University Hospitals Executive Administration, who has led many of the hospitals' most impactful employee and patient engagement initiatives, including suggestion box programs for patients and staff and the "life events" program, in which employees receive notes from leadership.
"When a loved one is lost, the staff member receives a personal note from Dr. John Warner or a member of his team. When someone earns a degree, runs a marathon, or welcomes a new baby, it's all celebrated with a personal note," she explained.
Her dedication and personal commitment – along with her long history of accomplishments – were recognized as part of the Dallas Business Journal's 2018 Women in Business Awards, which honor North Texas' most influential women in the marketplace who are not only great at their jobs, but rising through the ranks and making pivotal decisions for their organizations. Recipients were recognized at a July 17 dinner and the journal's 11th annual awards luncheon in August and featured in a special print publication online Aug. 24.
"She really understands what a culture of service means, both to our patients and their families, and to our UT Southwestern community," said Dr. Warner, Executive Vice President for Health System Affairs, CEO of UT Southwestern's University Hospitals, and Professor of Internal Medicine. "Cynthia has a gift for amplifying the voices of others, particularly the often underrepresented members of our support services community, and does a great job of making sure all the members of our hospital teams feel valued and included."
Ms. Young's diverse career background includes more than two decades of executive duties at Southwest Airlines, three years of service as the Chief People Officer at an energy company, and, early in her career, experience as a high school marketing teacher and as a Child Protective Services caseworker.
"I love being part of an organization where truly important work is being done, where excellence is necessary, and where people's lives are literally changed and saved," she said. "And I really enjoy my co-workers. It's such a gift to work with people who trust you, challenge you, make you laugh, and come alongside you during tough times."