UTSW breaks record for Dallas Heart Walk participation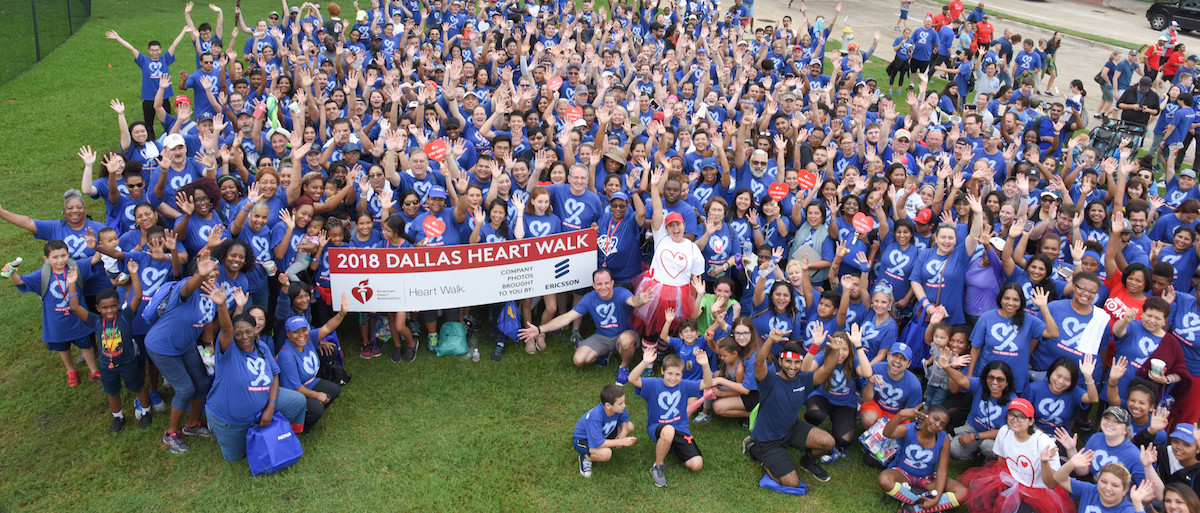 ---
Be sure to check out the 2018 Dallas Heart Walk photo gallery!
---
Despite the pouring rain, UTSW broke its record for participation in the 2018 American Heart Association's (AHA) Dallas Heart Walk held on Saturday, Sept. 8, at Reunion Park.
UT Southwestern employees, along with their friends and family members, exceeded the institution's goal of 4,000 walkers, this year drawing more than 4,600 registered walkers and 107 teams. Registration for the event was the largest in the history of UTSW's involvement, which started in 2011. Donations to the AHA are still being added on behalf of UTSW, and are currently at $31,967.
Participants gathered for a group photo before beginning the 1-mile walk to show their commitment to raising awareness to fight cardiovascular diseases.
The Heart Walk started in Dallas in 1994, and is the largest AHA walk in the country. The event raises money to assist heart disease and stroke patients, fund research at UT Southwestern and at other leading research centers, and promote wellness initiatives. It also offers a way for loved ones to honor those who have succumbed to those diseases. The majority of the funds raised during the Dallas Heart Walk stay in North Texas.