Zia to chair hemostatic group's 2023 scientific symposium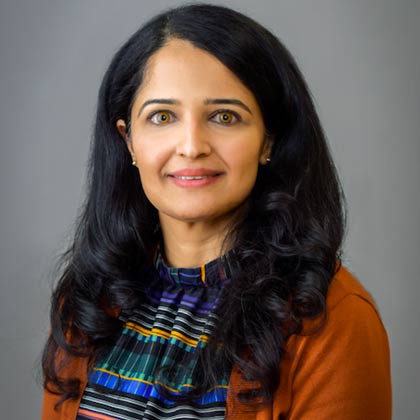 The Hemostasis and Thrombosis Research Society (HTRS) recently named Ayesha Zia, M.D., Associate Professor of Pediatrics, as Chair of the organization's 2023 Scientific Symposium in Orlando, Fla.
The HTRS is the leading North American professional society for physicians, investigators, and other health care professionals interested in advancing care for people with hemostatic and thrombotic disorders. The symposium will take place in March 2023.
"It's a huge honor and I am beyond excited that I will be the face of UT Southwestern and drive the science at this important meeting, leading a group of clinicians and Ph.D. scientists in the planning committee," said Dr. Zia, who joined the UT Southwestern faculty in 2013.
Dr. Zia leads the UT Southwestern Pediatric Hemostasis Thrombosis Program and the Hemophilia Treatment Center. She also serves as Director of the Young Women's Blood Disorders Program, the first and only program in North Texas that focuses on evaluating and treating young women who have bleeding and clotting disorders and associated reproductive problems.