Wells named 2020 Young Alumnus of the Year by ACU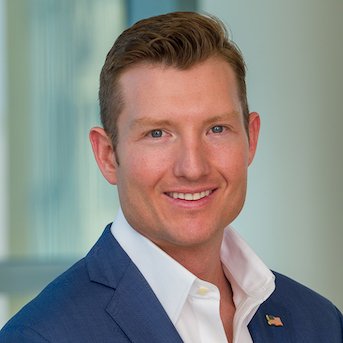 Abilene Christian University (ACU) has honored Dr. Joel Wells with one of its two most prestigious annual alumni awards.
"I am humbled and honored to have received this award. As I look at past recipients, I am in awe to be even mentioned in the same sentence with them," said Dr. Wells, Assistant Professor of Orthopaedic Surgery. "I have always tried to work my hardest and to the best of my ability, whether it be in the classroom, on the field, and now in the operating room or office."
Dr. Wells was selected as the 2020 Young Alumnus of the Year by the ACU Alumni Advisory Board, in consultation with alumni relations staff, for his personal and professional achievements.
He was drafted by the New York Mets his senior year at ACU and also accepted to Tulane University School of Medicine. Being more excited about his acceptance to Tulane and to help others in the wake of Hurricane Katrina, he chose medical school.
After earning his medical degree, Dr. Wells followed up with an internship in surgery at Brigham and Women's Hospital and a residency in orthopedic surgery at Harvard Orthopaedics and Massachusetts General Hospital. He then received advanced training in joint preservation, resurfacing, and reconstructive surgery through a fellowship at Washington University in St. Louis.
Before joining the faculty at UT Southwestern, Dr. Wells was a part of the care team for the Boston Red Sox and the New England Patriots, focusing on diagnosing and treating hip and knee injuries. He received the Gold Humanism in Medicine Society Award in 2009, the Tulane Orthopedic Surgery Caldwell Society Award in 2010, the Tufts Accomplished Teaching Award in Surgery in 2011, the Harvard Orthopaedic Surgery Best Clinical Research Award in 2015, and the ACU Sports Hall of Fame Jim Womack Award in 2016.
Dr. Wells also serves as a comprehensive hip surgeon at UTSW. He sees patients at the Sports Medicine Clinic at Richardson/Plano and is the Medical Director for Miles4Hips, a nonprofit organization that supports the International Hip Dysplasia Institute.