UTSW steps away with UT System Walktober Traveling Trophy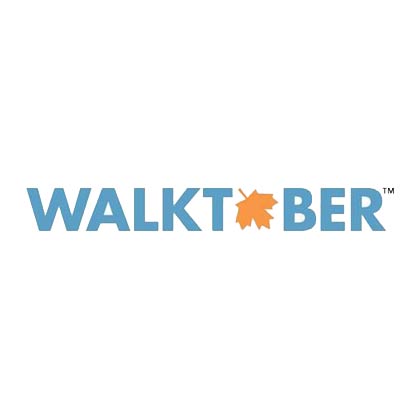 UT Southwestern walked away with a victory in the UT System 2020 Fall Walktober wellness challenge, claiming the prized Traveling Trophy in the Large Institution category.
The UT System Physical Activity Challenge has been a tradition of the Living Well employee benefits program since 2008. The winning campus gets to house the coveted Traveling Trophy until the next Living Well challenge. Beginning in 2015, Traveling Trophies have been awarded for three separate categories – Small Institution, Medium Institution, and Large Institution. UT System wellness competitions are typically held in the spring and the fall.
Winners for the fall Walktober challenge were based on the percentage of participants who completed the activity by collecting at least 20 "leaves" during the competition period. Participants could earn one leaf per day by logging at least 6,000 steps. Biking and working out in intervals of at least 30 minutes could also earn leaves.
Out of 1,271 participants, 751 UTSW employees finished the challenge, for a winning 59.1 percent completion rate. UTHealth at Houston was second with a 55 percent completion rate out of 940 participants, followed by MD Anderson Cancer Center's 54.7 percent of 1,358 participants, UT Medical Branch at Galveston's 53.6 percent of 758 participants, and UT Austin's 50 percent of 1,051 participants.
"I am so excited. We were competing against the other institutions and UTSW came together showing their awesome UTSW team spirit and we took the lead and won," said Cristina Perry, Senior Program Coordinator in UTSW's Benefits & Wellness Department. "Each year, our participants fight harder to get that No. 1 spot, and we finally did it even during the challenge of a pandemic."
The UT System created a brief Congratulatory Video in honor of UTSW's win.