Medical student-led team wins research award for prenatal iron supplement study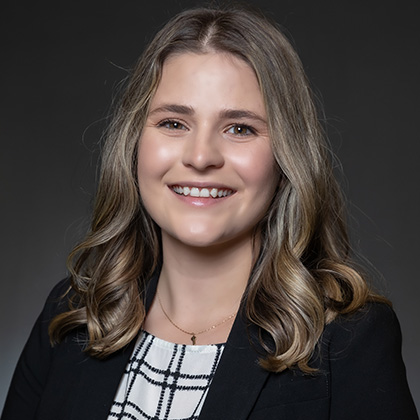 Recent UT Southwestern graduate Lisa Thiele, M.D., M.P.H., and a team of UTSW researchers have received national recognition for a study showing that providing free prenatal iron supplements to pregnant patients decreases anemia and the need for transfusions during childbirth.
From nearly 2,000 abstracts presented, the group won the Society of Maternal-Fetal Medicine's Disparities Award for Best Research on Diversity/Disparity in Health Outcomes at the 43rd Annual Pregnancy Meeting held in February in San Francisco.
Socioeconomically disadvantaged patients "have a lot of barriers, so I understand why a patient would buy food or school supplies for her family rather than buy a supplement that might not change how she feels," said Dr. Thiele, who was a fourth-year medical student when she led the study.
"This study demonstrates the importance of understanding not only medical needs, but also barriers to optimal medical care, which is vital if we hope to improve current disparities," said Elaine Duryea, M.D., UTSW Assistant Professor of Obstetrics and Gynecology, one of the faculty authors of the study.
The study evaluated the impact of providing an iron supplement on medical outcomes, specifically anemia, prior to delivery, and blood transfusion during and after birth from both a medical and social context. Anemia during childbirth raises the risk of complications including blood transfusion; anemia also disproportionately affects socioeconomically disadvantaged people; furthermore, patients advised to take supplements do not always follow their physician's advice.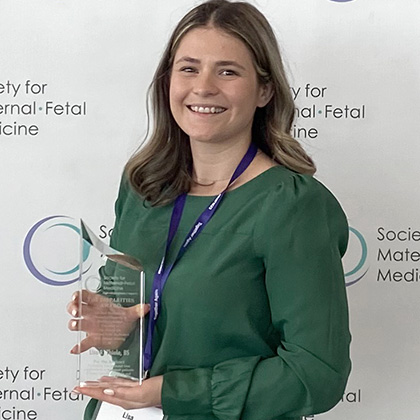 Therefore, the researchers hypothesized that directly dispensing an iron supplement would lead to better outcomes rather than simply recommending it.
The study compared data between two groups at Parkland Memorial Hospital: 6,886 patients who were simply advised to take iron supplements over nine months in 2019 and 7,024 who were directly given the supplement (Folivane) over nine months in 2020. The researchers measured rates of anemia during pregnancy, right before delivery, and then after childbirth. Folivane lowered the anemia rates by up to 7% and reduced transfusion for symptomatic acute blood loss anemia by two-thirds.
Dr. Thiele said that directly providing the supplement saved patients time and distress. "When you walk down the supplement aisle at the store, there are so many choices, it can be really overwhelming," she said.
Dr. Thiele graduated in May and is one of 18 incoming Obstetrics and Gynecology residents at UT Southwestern. She will train at both Parkland and William P. Clements Jr. University Hospitals.
Other study collaborators from the Department of Obstetrics and Gynecology were Alexandra Ragsdale, M.D., resident; Donald McIntire, Ph.D., Professor; David Nelson., M.D., Associate Professor and Division Chief; and Catherine Spong, M.D., Professor and Chair. Carrie Berge, Pharm.D., Vice President of Pharmacy Services at Parkland Health, also participated in the study.