Campus chapter of SACNAS recognized for community outreach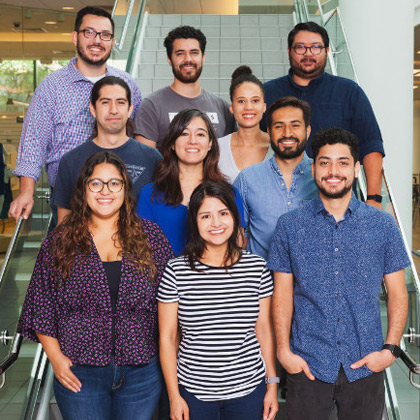 The UT Southwestern Graduate School chapter of the Society for Advancement of Chicanos/Hispanics & Native Americans in Science (SACNAS) was awarded the 2019 SACNAS Outstanding Community Outreach Award.
"I am incredibly proud that the efforts of the UT Southwestern chapter of SACNAS have been recognized at the national level," said Dr. Nancy Street, Associate Dean of the Graduate Schoo of Biomedical Sciencesl and faculty adviser to the chapter. "These students have dedicated a tremendous amount of creativity, time, and effort to engage underrepresented students throughout the Metroplex in scientific observation and discovery."
Through a series of outreach events in 2018-2019, the UTSW chapter connected with more than 1,500 people. The chapter will receive the award in November at the SACNAS National Diversity in STEM Conference in Honolulu.
SACNAS is an organization dedicated to helping Chicanos/Hispanics and Native Americans as they pursue advanced degrees, careers, and positions of leadership in STEM fields. The organization serves over 6,000 members and has 115 student and professional chapters throughout the United States and Puerto Rico.