Mendell receives MSK cancer research prize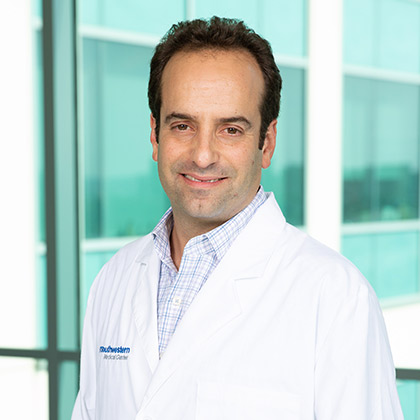 Dr. Joshua Mendell, Professor and Vice Chair of Molecular Biology, has been awarded a 2019 Memorial Sloan Kettering Paul Marks Prize for Cancer Research.
"It is a great honor to follow in the footsteps of many of my scientific role models by receiving this award. This is a testament to the many outstanding trainees who have worked in my laboratory and performed the work that is being recognized," said Dr. Mendell, one of three investigators nationwide to receive the award.
In addition to receiving a medal and $50,000 award, Dr. Mendell, also a Howard Hughes Medical Institute Investigator, will speak about his research at a Memorial Sloan Kettering scientific symposium on Dec. 5. Since it was first presented in 2001, the biennial Paul Marks Prize for Cancer Research has recognized 31 scientists and awarded more than $1 million in prize money.
Dr. Mendell's lab studies noncoding RNAs, which lack the instructions for making proteins. Much of his research focuses on a class of very small noncoding RNAs called microRNAs, which regulate protein-coding messenger RNAs. As his team investigated how these small noncoding RNAs contribute to tumor formation and how they become dramatically reprogrammed in cancer cells, they discovered that MYC, a gene that's overactive in many human cancers, promotes cancer in part by reprogramming microRNAs to favor tumor growth.
Not all microRNAs in cancer cells have the same function. Some act as oncogenes and drive the formation of tumors, while others are tumor suppressors and function to block cancer development. Dr. Mendell's lab is interested in finding therapies that change the activity of microRNAs, such as inhibiting the activity of those that act as oncogenes and restoring or increasing the levels of those that act as tumor suppressors. His team is also investigating other classes of noncoding RNAs and their roles in cancer and other diseases.