Lega honored with TMA mentoring award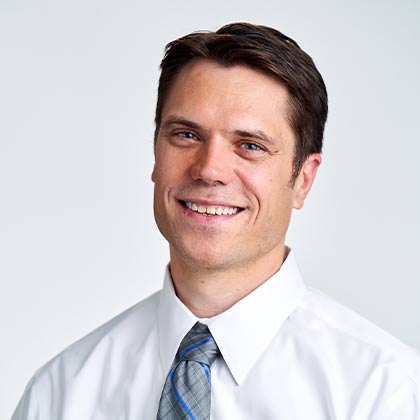 When Bradley Lega, M.D., Associate Professor of Neurological Surgery, reflects back on the many phenomenal teachers who have impacted his career, the list includes doctors, professors, and his mother, who was a first grade teacher for 40 years.
"I like to think that my enjoyment of teaching started with the example she set for my family while growing up in San Antonio," Dr. Lega said. "I used to help her set up the classroom before school started in fall."
The Texas Medical Association (TMA) Resident and Fellow Section recently honored Dr. Lega with the 2022 J.T. "Lamar" McNew, MD, Award for his service to physicians-in-training.
"I have tremendous respect for the physicians in our state who work hard to advocate for our profession via the Association, which makes me appreciate their recognition," said Dr. Lega, also a member of the Peter O'Donnell Jr. Brain Institute who holds additional appointments in Neurology and Psychiatry.
Named for Dr. McNew, a retired physician who served in the Brazos Valley region and taught at the Texas A&M Health Science Center, the award celebrates a TMA physician who has provided outstanding mentoring and service to residents and fellows.
"The medical students and residents at UT Southwestern are among the best in the country," Dr. Lega said. "It's easy to teach people with so much motivation and talent. They make my job easy, and I'm sure many of them will go on to be exceptional teachers for future trainees."
Dr. Lega said he has also learned a lot about teaching from the culture in the Department of Neurological Surgery at UTSW, especially from Jonathan White, M.D., Professor of Neurological Surgery and Radiology, along with other senior Neurosurgery faculty.
"They place a high value on education," Dr. Lega said.
The nomination came from Department residents, emphasizing Dr. Lega's patience with teaching in the operating room and ready availability to staff urgent cases on short notice, even on nights and weekends.
Dr. Lega earned his medical degree from Baylor College of Medicine, completed his neurological surgery residency at the University of Pennsylvania, and received advanced training through a fellowship in epilepsy surgery at the Cleveland Clinic.
The largest state medical society in the nation, TMA represents nearly 56,000 physician and medical student members.