Kulstad receives ACEP Faculty Teaching Award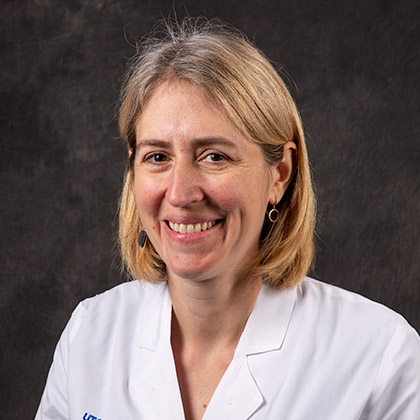 Dr. Christine Kulstad, an Associate Professor of Emergency Medicine, has been selected to receive the 2020 National Emergency Medicine Faculty Teaching Award given by the American College of Emergency Physicians.
Honoring Dr. Kulstad as an outstanding educator in emergency medicine, the award recognizes her tremendous efforts in advancing the specialty as well as excellence in teaching, including her development of innovative educational programs, community education, and contributions to regional and global programs.
"It's very special to be recognized for the part of my career that has brought me so much satisfaction – the education of residents and students," said Dr. Kulstad, who also serves as co-Director of the Emergency Medicine Clerkship. "It was so gratifying to reflect back on years' worth of interactions with learners and read quotes in the nomination letter from those who felt I had a positive impact on their education."
The award includes complimentary registration to the virtual ACEP20 Scientific Assembly, recognition during the ACEP20 President's Award Recognition and the Academic Affairs Committee meeting, and a plaque.
A 2002 UTSW Medical School graduate, Dr. Kulstad completed her residency in emergency medicine at Advocate Christ Medical Center in Oak Lawn, Illinois. She joined the UTSW faculty in 2016.