Kenkel named Associate Editor of online journal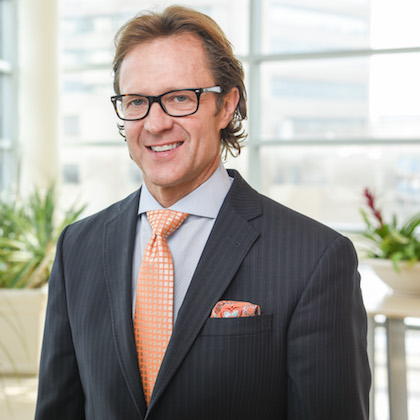 Dr. Jeffrey Kenkel, Chairman of Plastic Surgery, has been appointed Associate Editor of a new all-access publication produced by the American Society for Aesthetic Plastic Surgery (ASAPS).
The online publication, which launches in 2019, is called Aesthetic Surgery Journal Open Forum and joins the Society's print publication, Aesthetic Surgery Journal. The new journal will be a restriction- and subscription-free online research portal that will serve cosmetic/aesthetic surgeons worldwide with hands-on information about surgical techniques and clinical research findings pertinent to the specialty.
Dr. Kenkel, Department Chair since 2015, is a leading authority in surgery after weight loss, safety in body contouring procedures, as well as use of lasers and light-based devices in cosmetic surgery. He holds the Betty and Warren Woodward Chair in Plastic and Reconstructive Surgery, and the Rod J. Rohrich, M.D. Distinguished Professorship in Wound Healing and Plastic Surgery.
A Boston College graduate, Dr. Kenkel earned his medical degree from Georgetown University School of Medicine and also completed his general surgery residency there. He joined the UTSW faculty in 1996. His leadership has been integral in the Department's four-time consecutive recognition by U.S. News & World Report as the nation's top residency program for plastic surgeons.