Williamson inducted as Fellow of Association of Schools Advancing Health Professions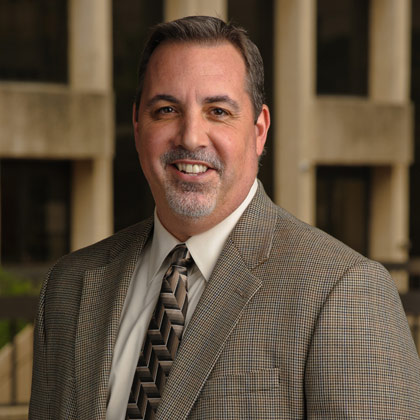 Dr. Jon Williamson, Professor and Dean of the UT Southwestern School of Health Professions, has been inducted as a Fellow of the Association of Schools Advancing Health Professions (ASAHP). The honor recognizes his long-term contributions to the organization and to health professions.
"I am very grateful to the ASAHP for this honor," said Dr. Williamson, also a Distinguished Teaching Professor.
The ASAHP, a national professional association for administrators, educators, and others, was established in 1967 in response to an urgent need for an organization focused on improving the quality and quantity of the health professions workforce.
"Over two-thirds of the health care workforce is comprised of allied health professionals, so it is important that we continue the use of evidence-based research in clinical practice and that we keep improving our education and training programs to best address current and future health care demands," Dr. Williamson said.
The ASAHP Fellows program recognizes members who have contributed significantly to the advancement of health professions as administrators, educators, clinicians, and researchers and aims to stimulate ongoing efforts for excellence within the health professions.
Dr. Williamson, Dean since 2015, also serves on the editorial board for ASAHP's flagship journal, the Journal of Allied Health. He first came to the UT Southwestern campus as a postdoctoral fellow in 1992.