Gao holding Payne Professorship in Oncology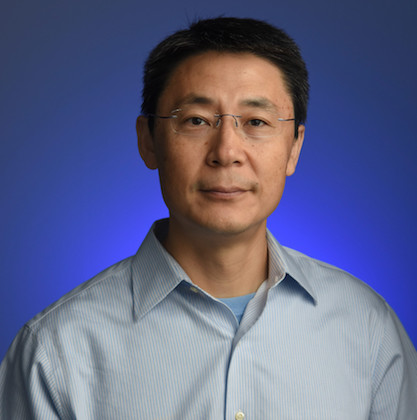 Dr. Jinming Gao, a Professor in the Harold C. Simmons Comprehensive Cancer Center, has been selected to hold the Robert B. and Virginia Payne Professorship in Oncology.
A faculty member at UT Southwestern since 2005, Dr. Gao is also a Professor of Pharmacology and Otolaryngology. At UT Dallas, he has appointments in the Departments of Chemistry and Bioengineering. He previously served on the faculty at Case Western Reserve University in Ohio from 1998 until being recruited to UTSW.
Dr. Gao's lab is using a highly interdisciplinary approach to focus on developing nonlinear nanomedicine for image-guided cancer surgery, drug delivery, and immunotherapy.
Dr. Gao studied chemistry at Peking University in China before attending Harvard University, where he earned his doctorate in physical organic chemistry while investigating protein change ladders and molecular recognition. He completed postdoctoral training in biomedical engineering at MIT.