Credeur appointed to national social work advisory group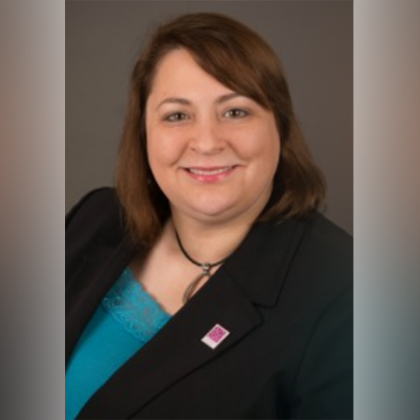 Catherine Credeur has been selected to serve on the Oncology Social Work CORE (Competencies, Opportunities, Roles and Expectations) advisory committee for a nationwide initiative at the University of Michigan School of Social Work, in collaboration with the Association of Oncology Social Work (AOSW).
"Oncology social workers at UT Southwestern's Harold C. Simmons Comprehensive Cancer Center and in cancer centers across the United States play an essential role in access to oncology care and in the coping of patients, as well as their loved ones, throughout diagnosis, treatment, and survivorship," said Ms. Credeur, a Social Worker in the Simmons Cancer Center's Support Services department. "This project will further awareness of social work contributions to the care of patients and their families. I hope that in the future, all patients are able to access psychosocial care as soon as they are dealing with the anxiety of a suspected cancer diagnosis."
The CORE advisory committee members will conduct a national workforce and role delineation survey of oncology social workers to better define the profession. Findings from the survey will be used to distinguish the unique and value-added role of oncology social work in cancer care, develop education and training initiatives, and advocate for data-driven staffing standards for social work and psychosocial care service delivery.
AOSW is a nonprofit, international organization with over 1,300 members. Its mission is to advance excellence in the psychosocial care of people with cancer, their families, and caregivers through education, advocacy, research, and resource development.