AOA Honor Medical Society welcomes 57 new members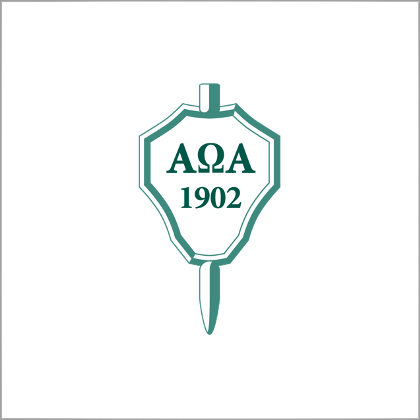 Fifty-seven new members were inducted recently into the UT Southwestern Medical School chapter of the Alpha Omega Alpha Honor Medical Society. Although COVID-19 prohibited the annual banquet, UT Southwestern celebrates all inductees and honors their accomplishments.
Members are selected based upon high academic standing, leadership among peers, professionalism, a firm sense of ethics, promise of future success in medicine, and a commitment to service in the school and community.
Alpha Omega Alpha Class of 2020 inductees are (asterisk denotes Junior AOA recognition):
Vijay Agusala
Oyindamola Nicole Akinseye
Aya J. Alame
Caleb Quinn Ashbrook*
Gautam Babu
Daniel Nathan Beauchamp*
Timothy Charles Benage
Benjamin Aaron Safier Bleiberg
Viet Quoc Chau*
Jennifer Lynn Coias*
Tyler James Couch
Analise Camille Doney
Whitney Tong Gao*
Priyanka Gaur*
Alexander Bradley Guinn*
Muhammad Hassan Harirah
Chinonye Sharon Imo
Janice Ke Jiang*
Alysha Susan Joseph
Rohan Bhalchandra Kanade*
Chengxi Li*
Ajay Mohan Narayanan
Paul Eugene Parisot III*
Jamie Lynn Pfaff
Alexandra Elizabeth Pottorff*
Edgar David Rodriguez*
Natalie Marie-Rose Schauwecker*
Georgia Helena Abrantes Shelton
Matthew Jiajing Siebert*
Cory Sean Smith
Wesley James Smith*
Alwin Somasundaram
Ali Shah Tejani*
Jacob Jay Welch
Hayley Elizabeth Williams
Lawrence Wen Wu
Danny Xu
Helena Ningna You
Samuel Adel Younan*
Scott Zhou
Alpha Omega Alpha inducted nine faculty or alumni members in 2020:
Dr. David Albracht, Assistant Professor of Internal Medicine
Dr. Joseph Berger, Associate Professor of Internal Medicine
Dr. Kavita Bhavan, Associate Vice Chair, Clinical Innovation and High Value Care, and Associate Professor of Internal Medicine
Dr. Stephanie Brinker, Assistant Professor of Internal Medicine
Dr. Benjamin Levine, Professor of Internal Medicine
Dr. Lauren Phillips, Assistant Professor of Neurology and Neurotherapeutics
Dr. Padmaja Reddy, Assistant Professor of Internal Medicine
Dr. Melanie Sulistio, Associate Dean for Student Affairs and Associate Professor of Internal Medicine
Dr. Mark Watson, Professor of Surgery
Eight residents or fellows were inducted into AOA:
Dr. Bruno Concejo
Dr. Taylor Derousseau
Dr. Ashley Alane Hudson
Dr. Ryan Mals
Dr. Nicholas Norris
Dr. Vishnu Prathap
Dr. Ross C. Schumacher
Dr. Priya Sharma.
Dr. Levine holds the Distinguished Professorship in Exercise Sciences.