UT Southwestern Pediatric Group clinics celebrate superhero patients on Cape Day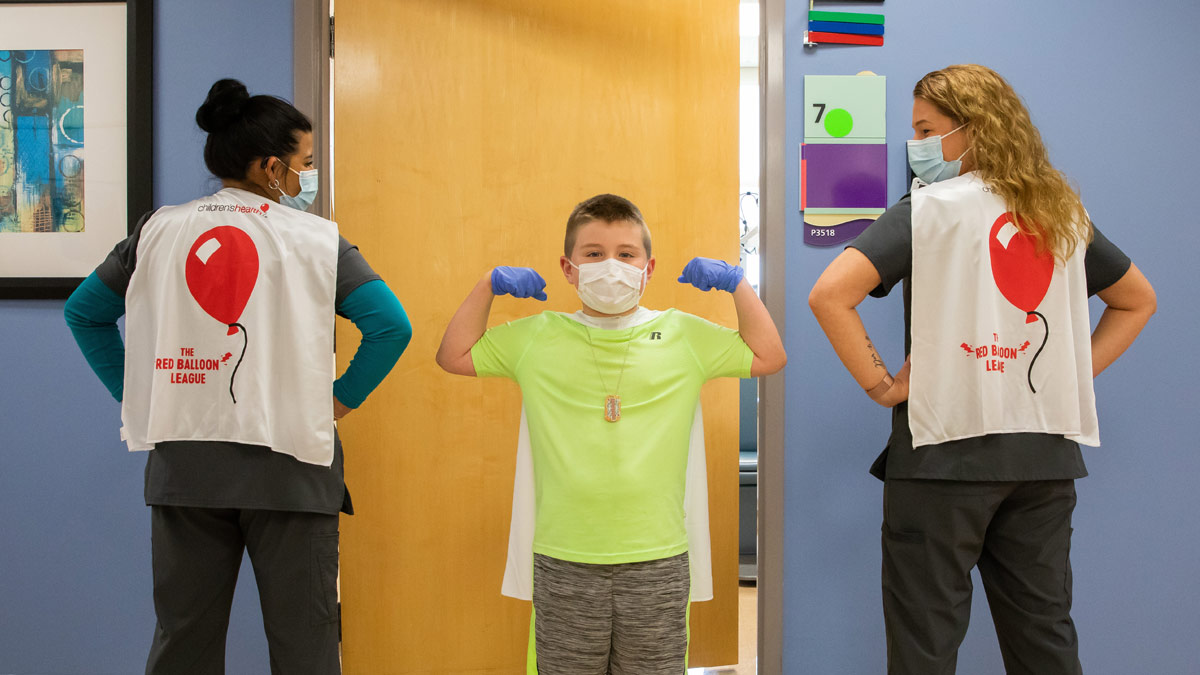 Kids checking into the UT Southwestern Pediatric Group at Plano on April 28 received a surprise – white superhero capes! The capes were distributed on National Superhero Day to show support for our bravest superheroes – our patients. Throughout the day, team members at UT Southwestern's 12 pediatric clinics distributed capes to more than 100 kids. See the photo gallery below.
UTSW and Children's Health, longtime partners in providing pediatric care throughout North Texas, recently entered into a joint pediatric agreement creating a new pediatric powerhouse. The UT Southwestern Pediatric Group is dedicated to serving the health care needs of children from birth through age 18. Our more than 300 full-time physicians constitute one of the largest pediatric groups in Texas and provide care at UT Southwestern, Children's Health, Parkland Memorial Hospital, Scottish Rite for Children, and Texas Health Resources.
U.S. News & World Report Best Children's Hospital rankings put UT Southwestern Pediatric Group among the best in the country, offering services in nearly 30 specialties. Our pediatricians are also on the forefront of pediatric research and provide pediatric expertise in pediatric-focused MedBlogs.
Select an image to begin the slideshow.