UTSW employees recognize Don't Fry Day with hats, sunglasses, and umbrellas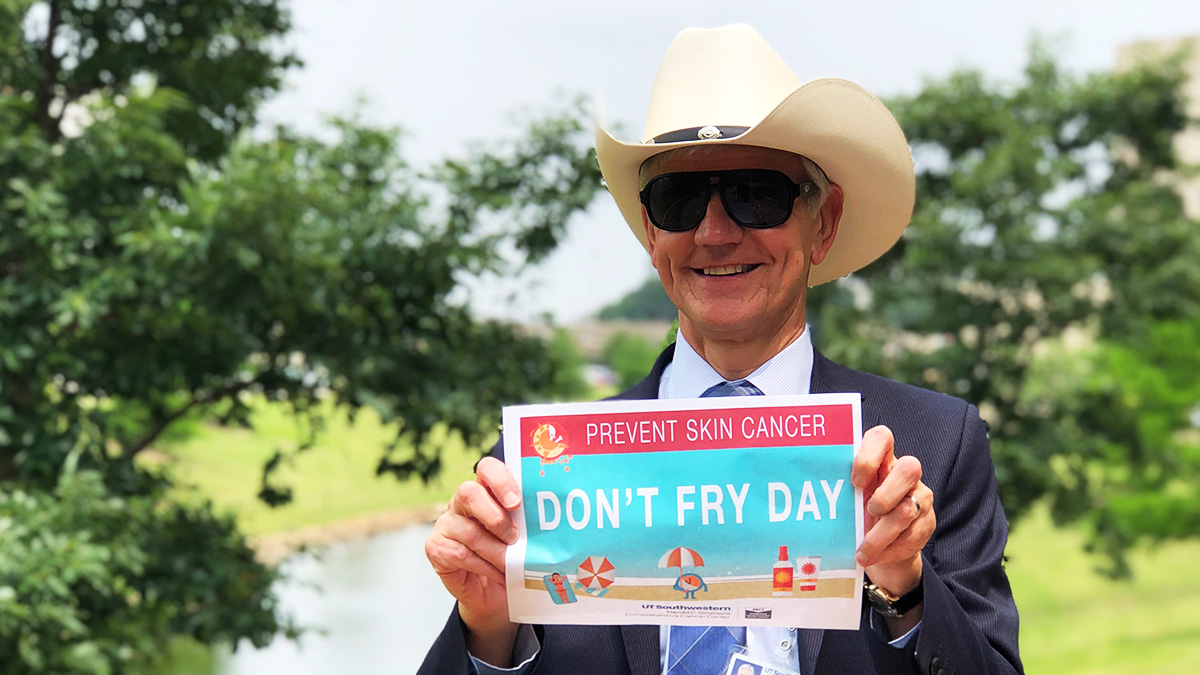 UTSW employees know how to have fun in the sun, and stay protected from the sun's harmful rays at the same time. Thanks to your enthusiasm for preventing skin cancer, we have some fun photos to share in this Your Life@UTSW gallery. A special thanks to members of the Harold C. Simmons Comprehensive Cancer Center (SCCC), who kickstarted this gallery by sharing their own photos early in the game.
Center Times Plus wanted to share this gallery to highlight the SCCC's Conquering Cancer community outreach campaign to raise awareness on cancer prevention.
More than 1 million people are diagnosed with cancer every year. Early detection through cancer screening or a cancer blood test can provide more options for successfully fighting the disease. The campaign emphasizes that screening and prevention are key to conquering cancer. To find out more, visit the Conquering Cancer page on utswmed.org.
Meanwhile, scroll through the photos below to see how our employees are keeping their skin safe in the North Texas sun.
Select an image to begin the slideshow.