Welcome to the Quarter Century Club: A celebration of milestone service anniversaries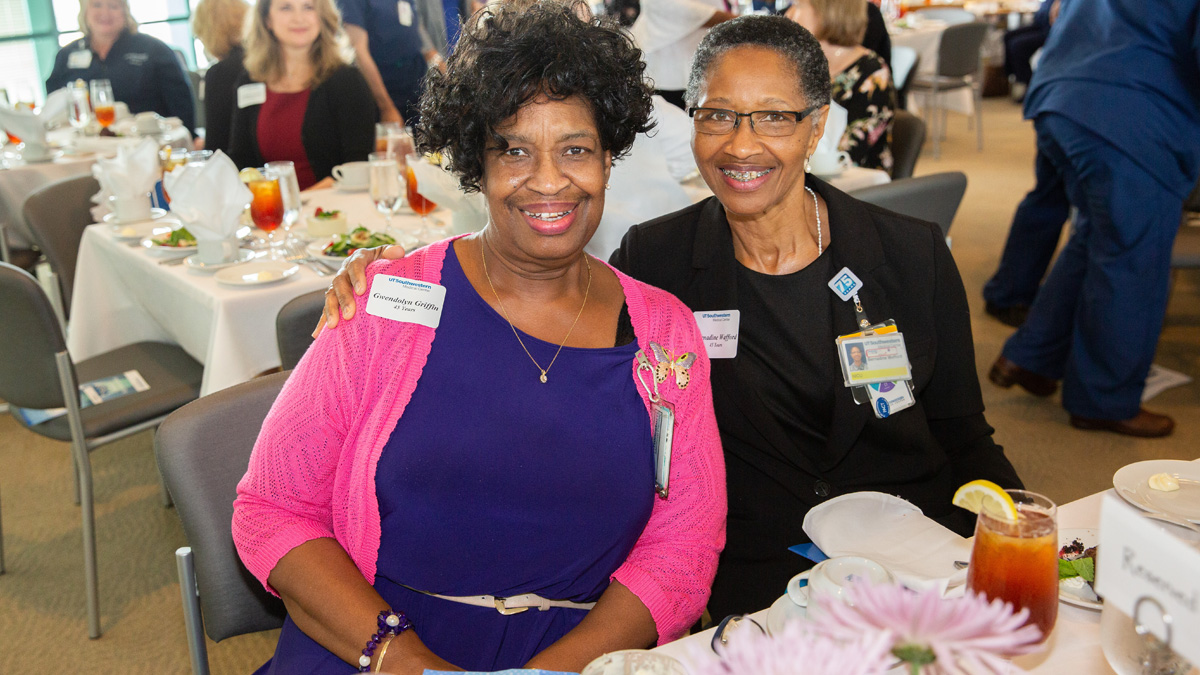 To mark Employee Recognition Week, UT Southwestern celebrated the individual milestones of more than 80 employees whose years of service and contributions have created high benchmarks and helped advance the institution's growth and success. Those employees were invited guests of honor at a luncheon that recognized those with 45, 40, 35, 30, and 25 years of service. This included 34 new members of the Quarter Century Club, meaning those who attain 25 years of service at UT Southwestern. The event's host was Dr. Daniel K. Podolsky, President of UT Southwestern, and this year's keynote speaker was UTSW Art Curator Courtney Crothers. Click through the photo gallery below for a glimpse of the joyful event.
Select an image to begin the slideshow.