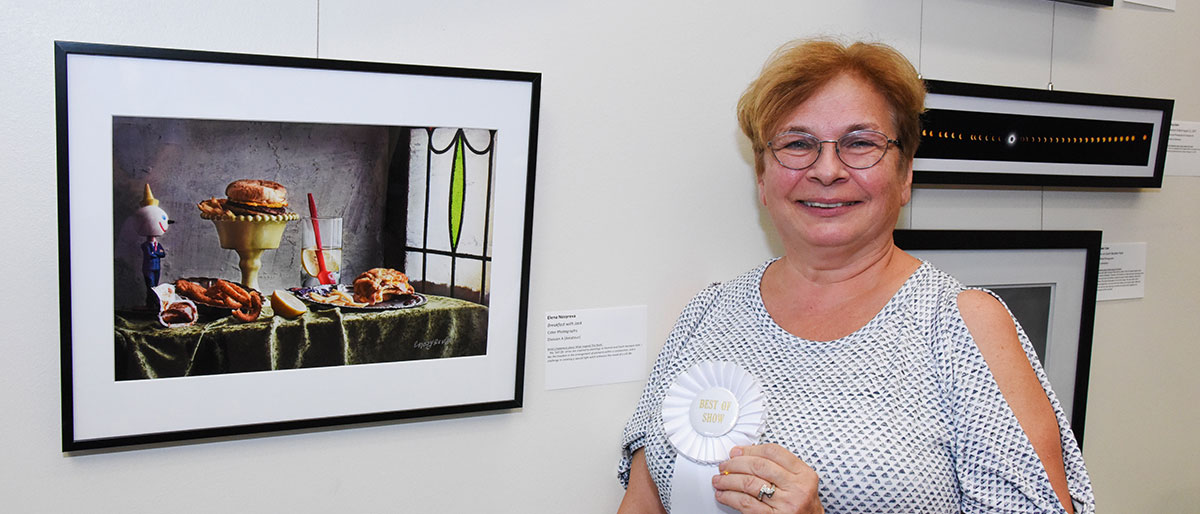 This year's Best in Show was Dr. Nosyreva's Color Photography piece titled Breakfast with Jack, which also placed first in the category's amateur division. The photo is a whimsical take on a classic still life, with the traditional fruit and flowers being supplanted by food from Jack in the Box.
Four other UTSW employees scooped up multiple awards in different categories this year. Read story.
Select an image to begin the slideshow.