Photos: Capturing the Excitement of Match Day 2022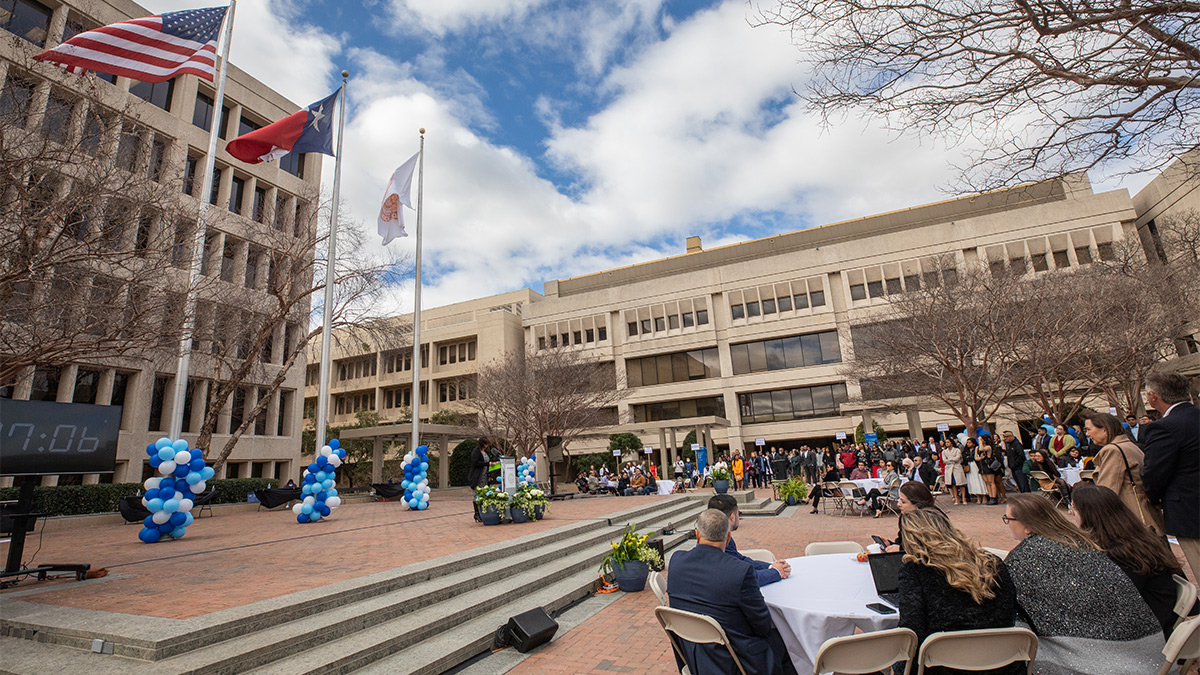 After being virtual for two years, Match Day for the Class of 2022 was live and in person this year on Eugene McDermott Plaza. The day was filled with laughter, tears, and joy as UT Southwestern Medical School students discovered where they will be going after graduation this May.
Select an image to begin the slideshow.