Dallas Heart Walk 2018: Did our cameras catch you there?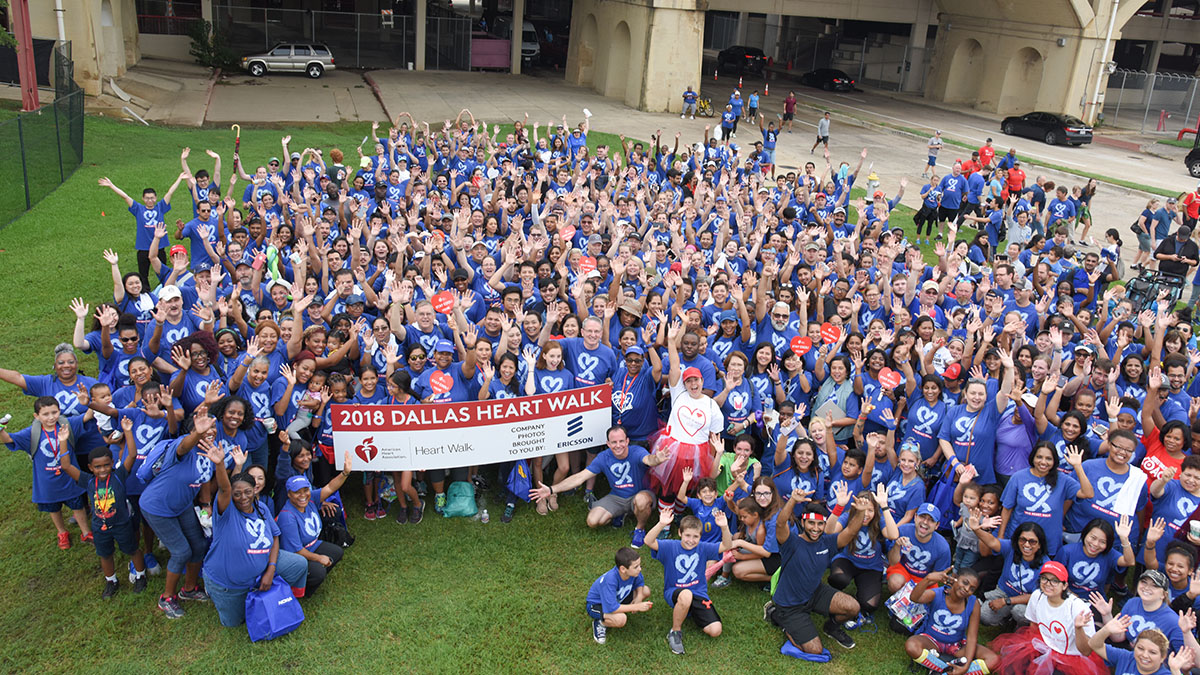 Despite the pouring rain, UT Southwestern broke its record for participation in the 2018 American Heart Association's (AHA) Dallas Heart Walk held on Saturday, Sept. 8, at Reunion Park. UT Southwestern's tally of registered walkers surpassed the institution's goal of 4,000: This year more than 4,600 UT Southwestern employees, along with their friends and family members, registered to walk. Registration for the event was the largest in the history of UTSW's involvement, which started in 2011. Donations to the AHA are still being added on behalf of UTSW, and are currently at $31,967. Read the full story on CT Plus.
Select an image to begin the slideshow.