UT Southwestern caregivers receive COVID-19 vaccine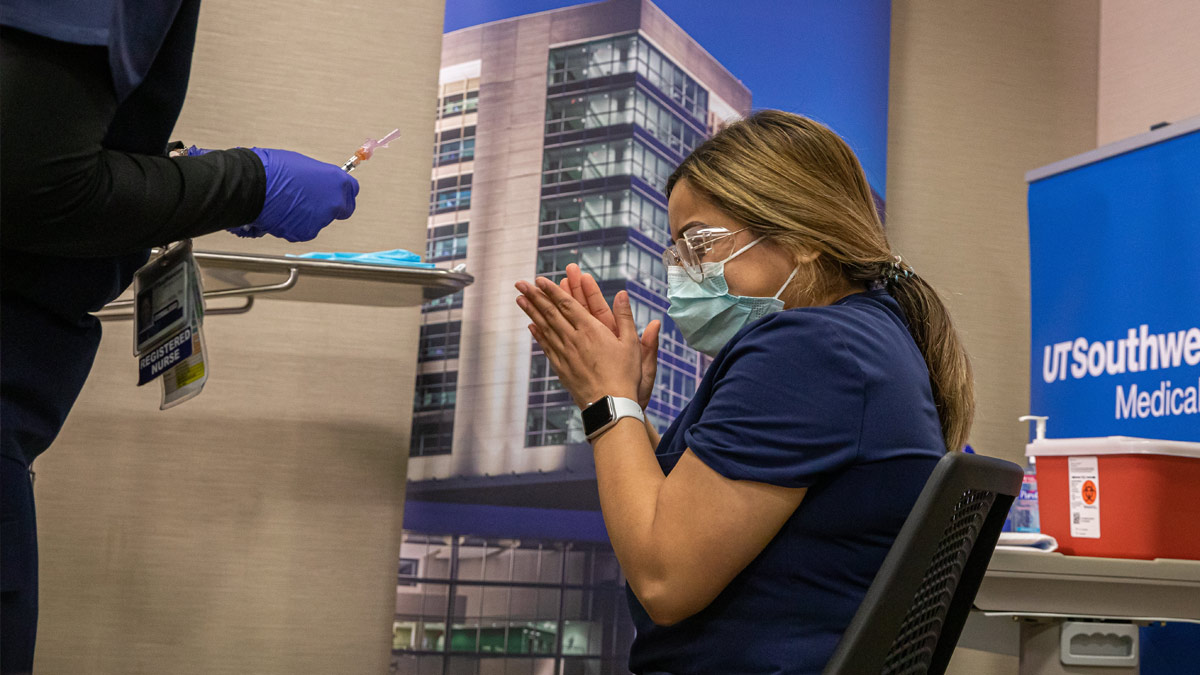 More than 5,000 UT Southwestern health care workers began receiving initial doses of the COVID-19 vaccine the week of Dec. 14. Among others, the first group of employees to receive the vaccine included physicians, nurses, admission personnel, pharmacists, respiratory therapists, transporters, or workers in environmental services and nutrition services who have direct patient contact. The Food and Drug Administration approved emergency use authorization of the Pfizer-BioNTech vaccine last week and the vaccine will require a second shot in several weeks.
Flip through the gallery below for a look at some of the first health care workers able to receive the vaccine.
Select an image to begin the slideshow.