Something to chalk about: UTSW students thank front-line workers at CUH, Zale Lipshy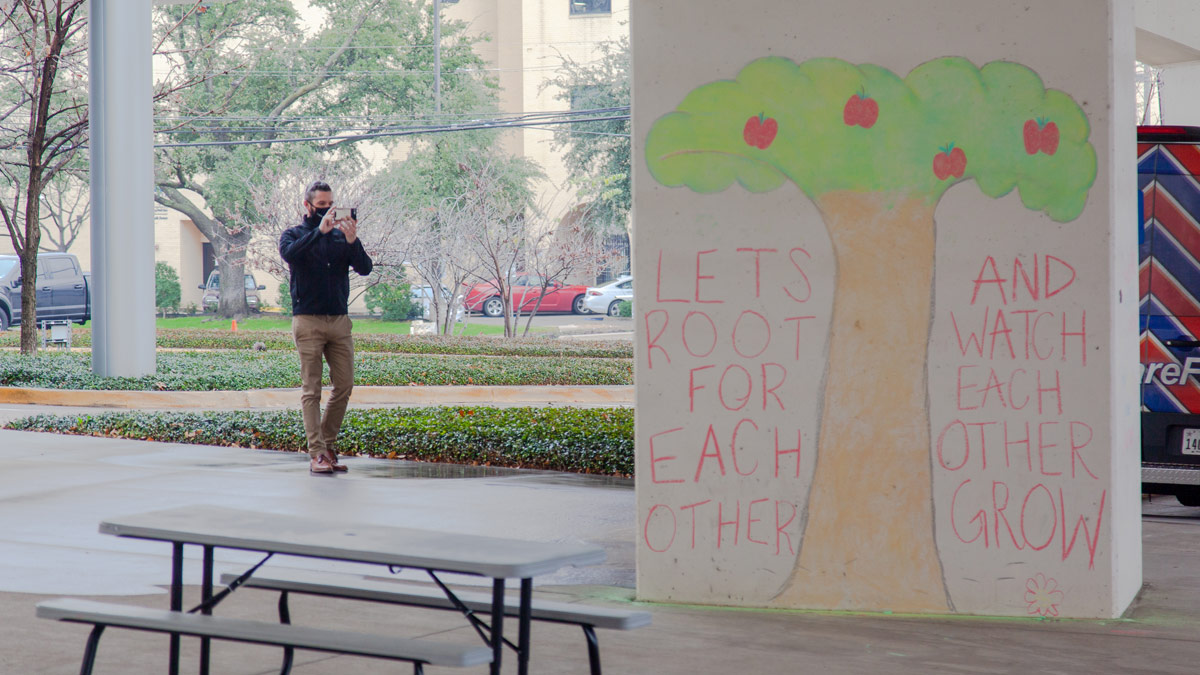 It's a little more artful than usual inside the staff garage and walkways at William P. Clements Jr. University Hospital and Zale Lipshy Pavilion. Those areas are currently popping with the colorful chalk art creations of UT Southwestern students from the Medical School and School of Health Professions. On Saturday, Jan. 23, several students took a break from the books to draw messages of gratitude on the walls and ground, in support of our care teams.
Though there is light at the end of the tunnel, the fight against COVID-19 continues – as do our hardworking faculty and staff, whether in direct patient care or in vital support roles. We hope the messages of encouragement and support give their spirits a much deserved lift.
For a look at some of their artwork, click through the gallery below.
Select an image to begin the slideshow.