Exceptional efforts help UTSW weather historic winter storm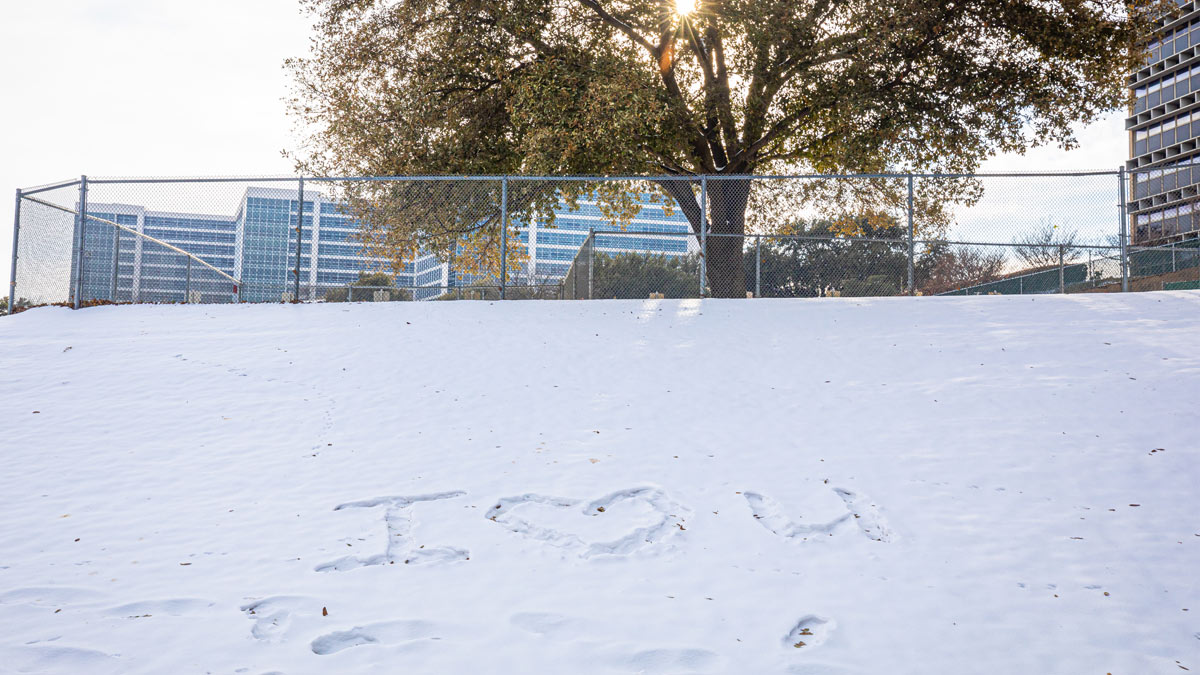 The UT Southwestern community showed extraordinary commitment during last week's winter storm, which sacked North Texas with extreme cold and dangerous conditions. Throughout the week, hundreds of physicians, nurses, health care teams, and specialists in the Health System shouldered around-the-clock care at William P. Clements Jr. University Hospital despite weather-related shortfalls. Teams from Facilities Management, Safety and Business Continuity, Supply Chain, and Administration worked tirelessly to minimize the weather impact on campus – forming ice brigades to clear pathways and utility lines, directing traffic and patient flow, addressing flooding and outages, and ensuring essential power and supplies were available – to enable the uninterrupted care of patients and the safety of faculty, staff, and learners. For those unable to travel, Information Resources enabled thousands of staff members to operate remotely while teams of Ambulatory and Clinical Operations colleagues proactively reached out to thousands of patients to reschedule appointments while UTSW clinics and vaccination sites were closed.
Flip through the gallery below for a look at activity at Clements University Hospital amid the snow.
Read a message from Dr. Daniel K. Podolsky thanking members of the UT Southwestern community for their exceptional efforts.
Select an image to begin the slideshow.